HVAC Load Calculation: Why Bigger Doesn't Always Equal Better
September 10, 2021
HVAC Load Calculation: Why Bigger Doesn't Always Equal Better
When looking to get the appropriate HVAC system for a home in the Greater Toronto Area, you may think a bigger system is always the correct choice. However, there are a number of factors that need to be considered before having a new unit installed. Load calculation is one of the most important factors to be considered before purchasing a new system. What is load calculation and how does it work? Keep on reading to find out.
What is HVAC Load Calculation?
Investing in the correct HVAC system is an important decision and the load capacity is uber important to consider. Load calculation takes into consideration the many factors that can have an effect on an HVAC system running properly. The square footage of a home, how many windows, number of appliances, and other temperature-influencing factors is what the load calculation will determine. Understanding load calculation is a bit complex. Load calculations have become more elaborate with each passing year, however, the process has become much more accurate as well. It's not just square footage that plays a factor in determining the correct HVAC unit for a home in the Greater Toronto Area. Ovens, washing machines, the type of foundation a home has, and the size of windows and where they are located will affect how much heat is lost overall within a property. These factors play an immense role in determining load calculation.
Why Bigger HVAC Load Calculation Doesn't Equal Better
Most people would consider the bigger the better in many cases, however, this is not always correct with an HVAC system. If a unit is too large it may start and stop too often. This issue will lead to a motor going back and extra wear and tear on the system itself, and this can mean very expensive and ongoing repairs for the system. If the unit is too large for the property, energy bills may be increased and the improper fit may impact long term functionality.
If a unit is too small, it can lead to a number of issues as well. When a system is too small, it will continue to run and run, trying to reach the desired temperature. Even with the higher energy bills, the home will never become comfortable.
To best determine the right HVAC system for your home,
schedule an appointment
with a certified technician from
Maple Air Heating and Cooling
serving the Greater Toronto Area. Professional assistance will assure you have the correct system.
Back to all blogs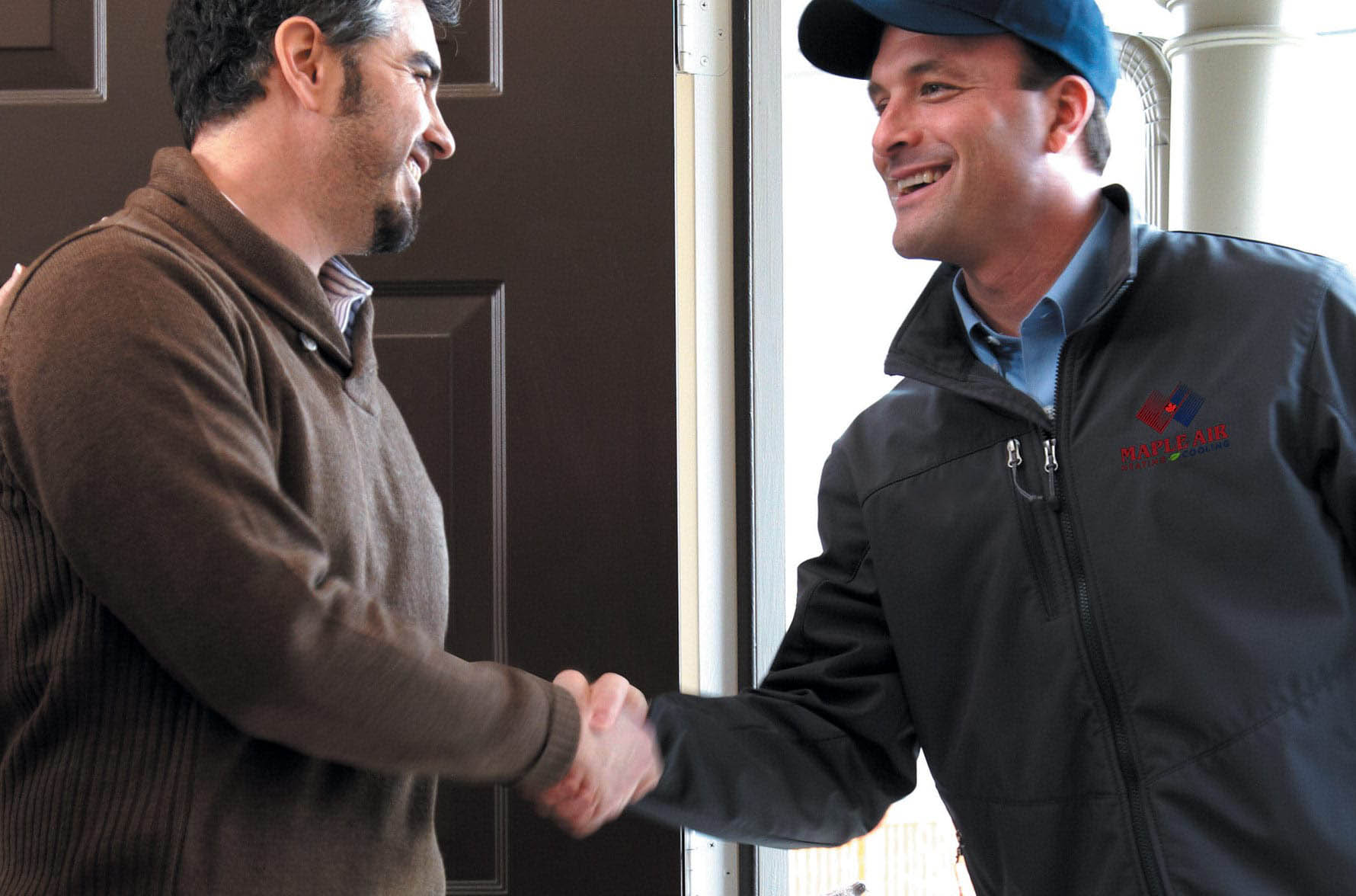 100% Satisfaction Guaranteed
Certified, Knowledgeable & Licensed Technicians at your Service

Same Day Service & Installation Available*

Honest and Competitive pricing