Home Improvement Gift Ideas for Mother's Day
Home Improvement Gift Ideas for Mother's Day
Every year, mothers around the world get a token of appreciation from their loved ones. A quick google search for a Mother's Day gift idea will probably give you answers like, a spa service, a candle, or a new robe. Why not give your mom a gift that will serve a purpose in the long run? When it comes to mom's, the best gift is a gift of stress relief. Sure, a spa day will relieve some stress temporarily, but have you considered giving your mom a gift that will provide years of comfort? Today we will be discussing some home improvement gift ideas that we're sure your mom will appreciate this Mother's Day!
New Air Conditioner
Give your mom the gift of comfort for the warmer seasons ahead. If you find your mom complaining about the heat every summer, it's likely that she may need to upgrade her
air conditioner
. It's no secret that air conditioners are an investment, but if your mom is likely to focus her spendings elsewhere she may never make the purchase herself. Assure your mom is living in comfort all season long with a brand-new air conditioner from
Maple Air Heating and Cooling
, serving the greater Toronto Area.
Contact us
today and our specialists will help you find the best air conditioner you can gift your mom.
Improved Air Quality
Mom's love a clean home. But, if your mother's home has poor indoor air quality simply sweeping, mopping, vacuuming, and wiping down the home won't truly clean it. Poor indoor air quality results in dust, mold, odours, and bacteria circulating throughout the home. Additionally, poor indoor air quality can affect both the health of your mom and her home. To ensure your mom's home is truly clean inside and out, invest in an
air cleaner
this Mother's Day.
Smart Thermostat
Technology has evolved within the home. Manual thermostats still provide great use, but smart thermostat allow for a home with better efficiency and use of heating and cooling systems when needed. Gifting your mom a
smart thermostat
this Mother's Day will allow for increased control, lower spendings on energy bills, and overall better comfort.
Maintenance Service
When it comes to maintaining HVAC systems many people may deprioritize the task. But in order to have a comfortable home your HVAC systems need to be taken care of to ensure best performance. Take the task of maintenance off your mom's hands this Mother's Day by gifting her a maintenance service from
Maple Air Heating and Cooling
, serving the Greater Toronto Area, to assure your mom's HVAC systems are in good working order.
With Mother's Day around the corner it's time to prepare a gift your mom can benefit from for the year to come. At
Maple Air Heating and Cooling
, we provide a variety of HVAC products and services that will provide your mom with great use.
Contact us
today to speak to a specialist about our current offers and specials!
Back to all blogs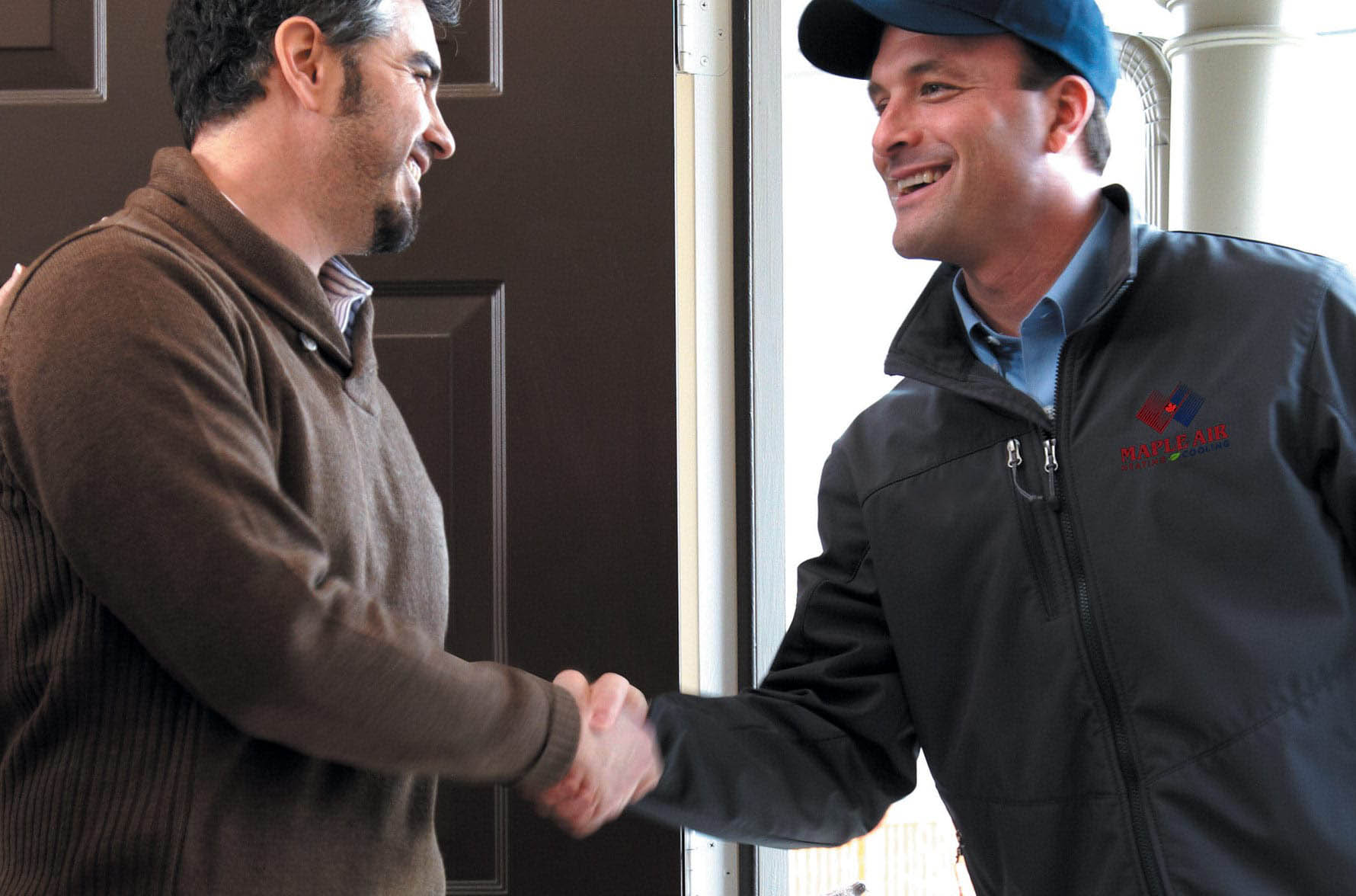 100% Satisfaction Guaranteed
Certified, Knowledgeable & Licensed Technicians at your Service

Same Day Service & Installation Available*

Honest and Competitive pricing