Ductless Air Conditioner Systems FAQs
Ductless Air Conditioner Systems FAQs
Ductless air conditioning systems
are a popular choice amongst many due to the quick installation process, energy efficiency, integrated zoning and a variety of other benefits. In this article, we will be diving into some frequently asked questions about ductless air conditioner systems.
What Is a Ductless Air Conditioner System?
A ductless air conditioner system, also referred to as a mini-split system, is a type of cooling system that functions without the need of ductwork. This system comprises of two components to allow the unit to run. The first component is an outdoor condenser/compressor, this element located outside the home and is connected to the indoor component through refrigerant tubing and electrical wiring. The second component is the indoor air handler which is mounted to the interior wall.
How Does a Ductless Air Conditioner Work?
Ductless air conditioner systems work by taking air from a room and passing it through the air handler which is then distributed to the compressor through a series of refrigerant lines. Then, it is brought in connection with coolant joined to a series of coils. The air is cooled and circulated back to the room. The system can be configured to single or multi-zoning; single-zoning corresponds one indoor unit to one outdoor unit, while multi-zoning connects one outdoor unit to a maximum of five indoor units and allows for individual controlling.
How Is a Ductless Air Conditioner Controlled?
A ductless air conditioner system can be controlled by the integrated control panel located on the air handler. This is where you can adjust desired temperatures and settings. The great part about ductless systems is that they provide heat as well. This versatile system allows for cooling in the summer and heating during the winter. Some ductless systems may also include a remote to control the system distantly.
What Is the Lifetime of a Ductless Air Conditioner?
Ductless air conditioners last an average of 15 to 20 years. The lifetime of a system is highly dependent on how it is maintained. To assure your system is running efficiently and effectively, assure you are getting your ductless air conditioner maintained by a certified technician.
Schedule an appointment
today with Maple Air Heating and Cooling, serving the Greater Toronto Area.
If you are in the market for a ductless air conditioner system in the Greater Toronto Area, but are also contemplating a central air conditioner, read our '
Ductless Vs. Central Air Conditioners
' article to get a good comparison and better idea of both systems. Our professionals at
Maple Air Heating and Cooling
, serving the Greater Toronto Area, can assist you in choosing the right cooling system for your space.
Contact us
today to speak with a specialist.
Back to all blogs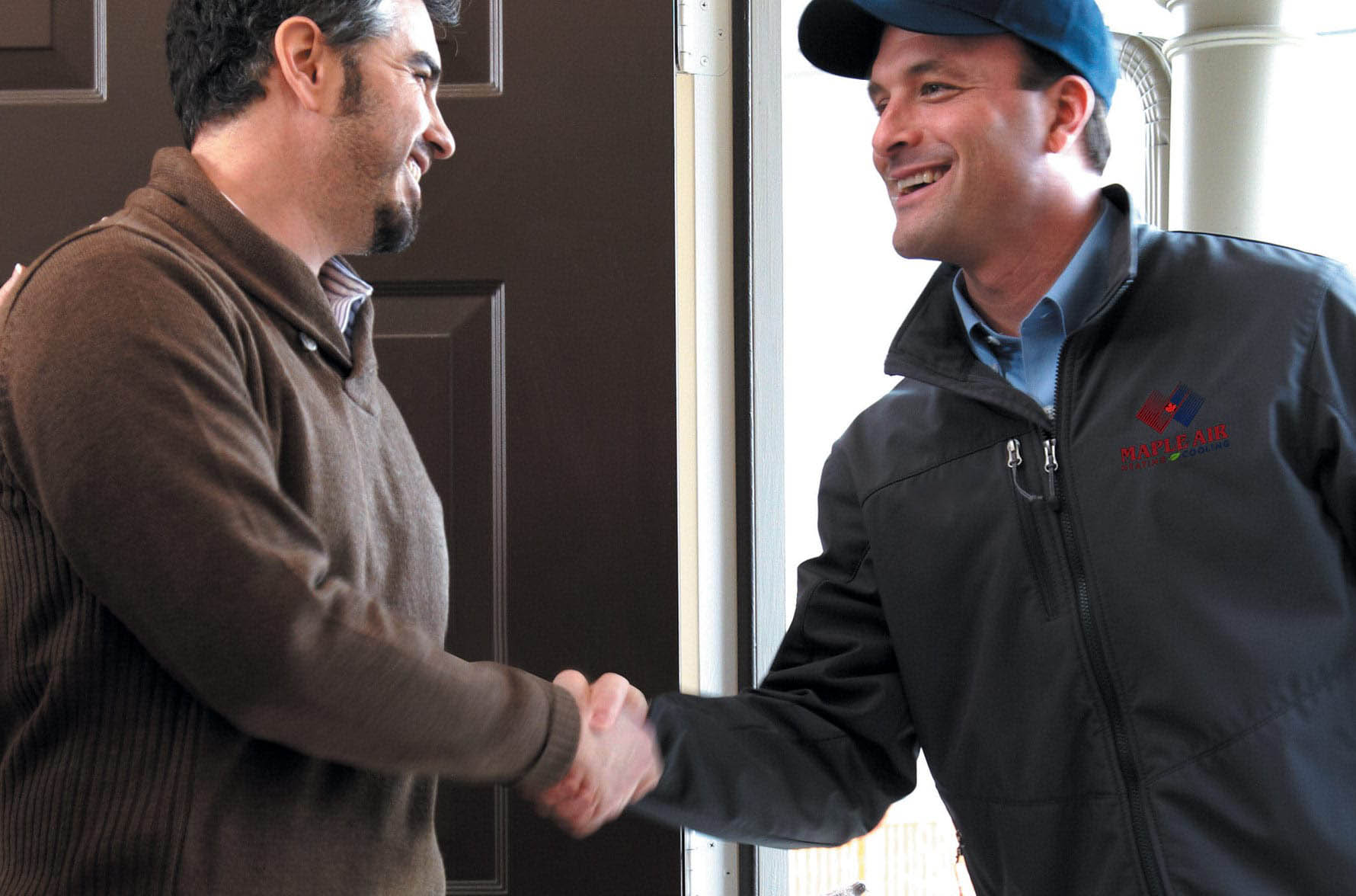 100% Satisfaction Guaranteed
Certified, Knowledgeable & Licensed Technicians at your Service

Same Day Service & Installation Available*

Honest and Competitive pricing