Black Friday 2023: Best Time to Upgrade Your Heating and Cooling
November 09, 2023
Black Friday 2023: Best Time to Upgrade Your Heating and Cooling
The 2023 savings season has arrived with Black Friday! It's a day when many complete their holiday shopping and discover outstanding deals. It's also an excellent time to consider upgrading your heating and cooling system. If you've been considering replacing an outdated furnace or installing a new heat pump, Black Friday 2023 is the opportune moment to contact your local
HVAC professionals
.
Why Black Friday is Prime Time for HVAC Upgrades
Traditionally, Fall and Spring serve as the optimal seasons to update your heating and cooling systems in Toronto, thanks to milder weather and HVAC companies facing lower demand compared to peak seasons. Specifically, Fall presents a prime opportunity over Spring, with Black Friday sales, and subsequent Cyber Monday deals, at the end of November providing substantial savings on HVAC systems. These seasonal discounts are an excellent chance for homeowners to invest in new, efficient HVAC units at a reduced cost. Taking advantage of these deals not only ensures readiness for the harsh winter but also translates to long-term financial and comfort benefits. In the Greater Toronto Area, Maple Air Heating and Cooling is enhancing Black Friday with two exceptional promotions, available until November 30th, 2023, read on to learn more.
6 Months of Free HVAC Maintenance and Protection: Toronto's Best Black Friday Deal
This Black Friday season, customers enrolling in Maple Care will benefit from
6 months of free HVAC maintenance and protection
, ensuring their systems remain in peak condition all year round. Embracing Maple Care as part of the Black Friday offer is a savvy investment for proactive homeowners. This plan extends beyond simple maintenance; it's a commitment to the efficiency and longevity of your HVAC system. Regular check-ups and early detection of issues prevent costly repairs and system downtime, especially during the intense cold of Toronto's winters. With
Maple Care
, you gain more than just a service; you receive the assurance that your comfort is continuously managed by HVAC experts.
Install a Furnace, Receive a Heat Pump: Essential HVAC Pairing for Toronto's Winters
For Toronto homeowners considering Maple Air's Black Friday 2023
free product promotion
, which includes installing a furnace and receiving a free heat pump, you may be wondering why you'd need two heating systems. The city's winters are notoriously harsh, with temperatures that can drop to -30 degrees Celsius, demanding a heating solution that can withstand such extremes. Heat pumps offer an efficient year-round solution, providing cooling in the summer and heating in the winter. While heat pumps can heat efficiently when outdoor temperatures are between
-15 to -25 degrees
Celsius, it's no secret that our Toronto winters can reach much colder temperatures. To guarantee comprehensive warmth, HVAC professionals recommend integrating a
furnace
with a
heat pump
. This combination ensures consistent, reliable heating throughout your home, regardless of the freezing outdoor temperatures. Typically, homeowners purchase the furnace and heat pump separately, but with Maple Air's
Black Friday promotion
, you can receive a free heat pump when you install a furnace by November 30th, 2023.
Extra HVAC Savings Hack: Pairing Black Friday HVAC Deals with Government Rebates
Black Friday 2023 presents a unique opportunity for homeowners to achieve substantial savings on HVAC systems. By combining Maple Air's Black Friday promotions with
government incentives
like the
Home Efficiency Rebate Plus Program (HER+ Program)
, which offers up to $10,000 in rebates for eligible HVAC installations, the financial benefits are significant. Imagine installing a new furnace with Maple Air, receiving a complimentary heat pump, and then further reducing your costs through HER+ rebates. For those contemplating a heating and cooling system upgrade, now is the time to act and
contact
Maple Air for these unparalleled savings.
Black Friday 2023: Secure Comfort and Maximize Savings
As the Black Friday window approaches, the time is ripe for homeowners to maximize their investment in home comfort. With Maple Air's attractive Black Friday offers and the potential to stack on savings through the Home Efficiency Rebate Plus Program, upgrading your HVAC system is not only smart but also economical. Don't miss out on this exceptional opportunity.
Contact Maple Air
before November 30th, 2023, to enhance your home's comfort with the latest in heating and cooling technology, and reap the financial advantages offered by these deals and rebates. Elevate your home comfort experience while maximizing on savings this Black Friday season with
Maple Air Heating and Cooling
!
Back to all blogs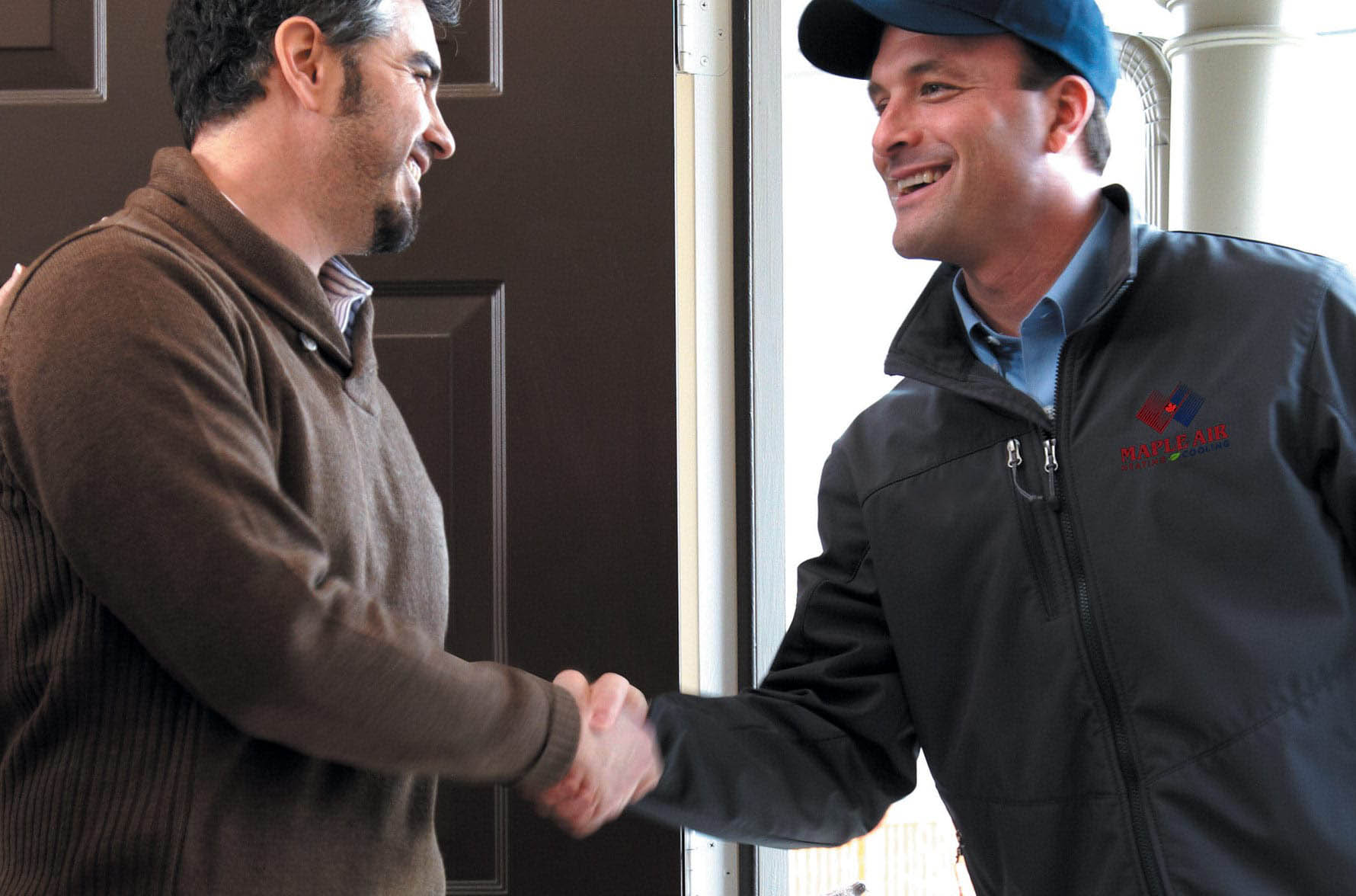 100% Satisfaction Guaranteed
Certified, Knowledgeable & Licensed Technicians at your Service

Same Day Service & Installation Available*

Honest and Competitive pricing