Bad HVAC Habits You Need to Leave in 2021
December 31, 2021
Bad HVAC Habits You Need to Leave in 2021
It is the final day of 2021. As we move into the new year, it is common to reflect on our past. There's certain habits we may want to bring into the new year, while other habits that are best to leave behind. HVAC is a bigger part of your life than you may acknowledge- heating, cooling, ventilation, air quality, energy bills, and the list goes on. Here are some bad HVAC habits that you should not bring into the new year.
Wrong Temperature Settings
Is your level of comfort the reason to your overpriced energy bills in Toronto? Many individuals don't realize that certain temperatures can really sky rocket your monthly energy costs. It's possible to be comfortable without breaking the bank. The ideal home temperature during is 20 to 22 degrees Celsius. While some individuals may prefer different temperatures based on their comfort levels, understand the impact this may have on your monthly bills. There are other options to control your level of comfort, but high costs should not be one of them.

Neglecting Your HVAC System
Turning a blind eye to your HVAC system will not make any problem go away. Additionally, forgetting to take care of your HVAC system will also just lead to troubles in the future. In the new year, make sure you are scheduling annual maintenance appointments as well as addressing any issues when noticed. A small repair will be easier, and less costly, to fix rather than a large repair down the road. Make sure to schedule any necessary repair or maintenance appointment with
Maple Air Heating and Cooling
, serving the Greater Toronto Area, by
contacting us
today!
Stop Forgetting to Change Your Air Filter
Changing your air filter is one of the simplest, and also essential, HVAC tasks you should be completing. Having a consistently dirty air filter is not only harmful to your health, but it will also negatively impact the efficiency of your HVAC system. Furthermore, a less efficient HVAC system in the Greater Toronto Area will lead to increased energy costs. As you begin to plan your new year, make note to change your air filter every 60 to 90 days.
Out With The Old And In With the New
Your HVAC system has a lifespan, just like any system. There comes a time where your HVAC system needs to be replaced. Though you may want to believe that it can handle a few more days, weeks, months, or even years, sometimes you may be doing more harm than good by keeping it around. An old HVAC system is bound to experience issues that will lead to repairs. Moreover, it may not be as efficient for much longer. Keeping an old HVAC system can lead to higher costs and increased headaches. If your system is at its end, it may be time to invest in a new one.
As you move into the new year with new resolutions, keep your HVAC system in mind.
Maple Air Heating and Cooling
, serving the Greater Toronto Area, is happy to help you with any of your HVAC needs in the New Year.
Contact us
for any inquires. Wishing everyone a Happy New Year!
Back to all blogs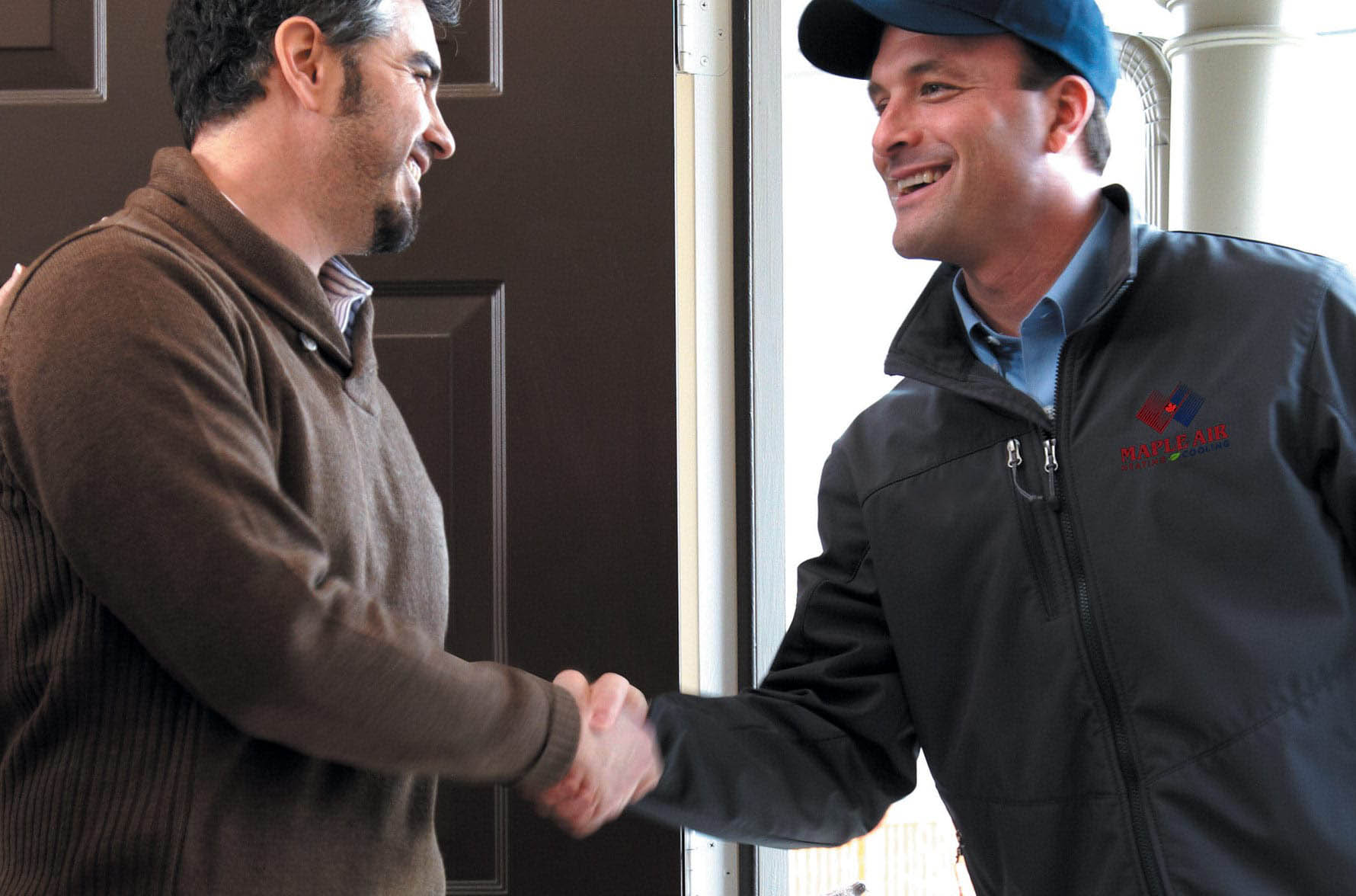 100% Satisfaction Guaranteed
Certified, Knowledgeable & Licensed Technicians at your Service

Same Day Service & Installation Available*

Honest and Competitive pricing