COVID-19 (Coronavirus Disease) Prevention
COVID-19 (Coronavirus Disease) Prevention
The world is currently facing a pandemic, the spread of an infectious disease known as COVID-19, or Coronavirus Disease. COVID-19 was first discovered in Wuhan, China in 2019 and rapidly spread around the world. According to the Government of Canada, Ontario currently has 258 confirmed cases, and Canada as a whole has 846 total cases as well as 27 probable cases. It is determined that the infection is mainly spread from person-to-person between individuals who are in close contact with each other, and through respiratory droplets produced when an infected person coughs or sneezes. Maple Air Heating and Cooling located in Vaughan, has a few tips to stay safe and healthy during this consequential time. Please note, all information in this article regarding COVID-19 has been gathered from
Canada.ca
and
CDC.gov
.
Clean and Disinfect
It is important that you are disinfecting frequency touched surfaces daily. Make sure you are using disinfectants appropriate for the surface. Some common areas include:
- Doorknobs
- Switches
- Handles
- Phones
- Keyboards
- Faucets
- Sinks
Self-Isolation
You should self-isolate if you, or anyone in your home you have close contact with has:
- Travelled in the last 14 days
- Have symptoms
- Are waiting for laboratory test results
- Have been diagnosed with COVID-19
- Have been advised by a public health authority
Being quarantined in your home for several weeks can really put a weight on your indoor air quality. Aside from opening your window for fresh air, there are other ways to improve indoor
air quality
such as:
- Air cleaners
- Air purifiers
- Ventilators
- UV lamps
Clean your Air
During a time like this where bacteria is quickly spreading, it is a good idea to invest in an
air cleaner
. There are several different types of air cleaners, but they all share one purpose: capture and kill airborne pathogens, such as bacteria, viruses, and mold.
If someone in your household has any common cold symptoms, an
air purifier
is a must for your home. An air purifier is proven effective against the common cold, it also re-purifiers indoor air multiple times within a single hour.
If you've been stuck in your home for days and feel that the quality of your air does not feel fresh, you may need a
ventilator
. Ventilators are designed to get rid of polluted air from within the home and revive it with clean outdoor air, allowing your home to constantly have a flow of fresh and clean air.
A solution to get rid of unhealthy pollutants is to invest in a
UV- Lamp
. This is a great solution to avoid bacteria from circulating within your home.
For more information on COVID-19, please visit
Canada.ca
or
CDC.gov
. Remember to stay home and practice social distancing at a time like this. For more information on Air Quality products from
Maple Air Heating and Cooling
, serving the Greater Toronto Area,
contact us
today by phone or
send us a message
through our website.
Back to all blogs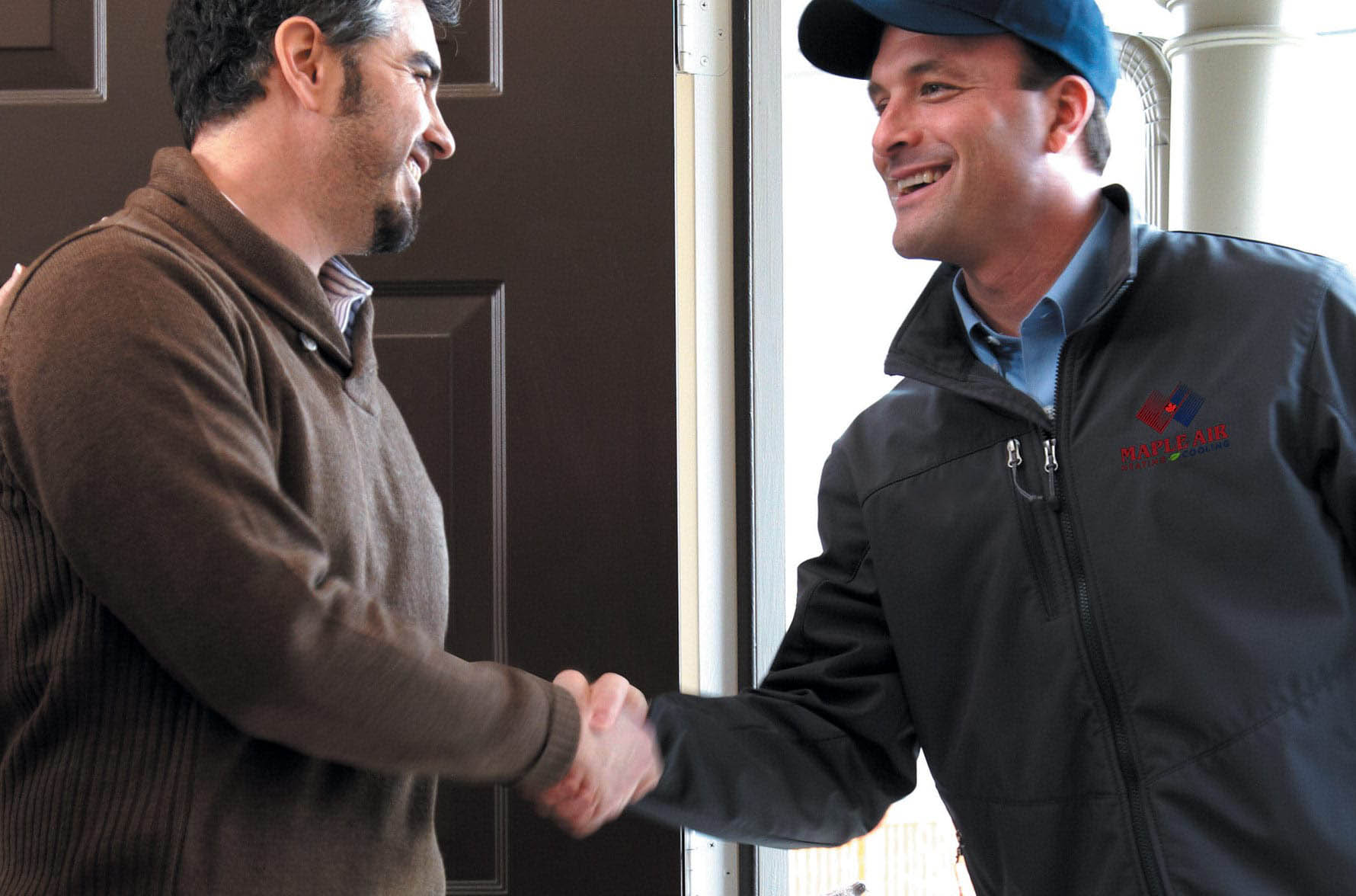 100% Satisfaction Guaranteed
Certified, Knowledgeable & Licensed Technicians at your Service

Same Day Service & Installation Available*

Honest and Competitive pricing