Why You Should Avoid DIY Furnace Installation
Why You Should Avoid DIY Furnace Installation
DIY projects can be challenging, fun, and fulfilling. But not every project is suited as a do-it-yourself. Sometimes the experts are the ones that should be executing certain tasks, such as installing a
furnace
. Here's why you should avoid DIY furnace installation:
Dangerous Risks
Your furnace is an important heating component in your home. It should be installed by a professional HVAC technician because they are highly trained, experienced, and insured. Choosing to opt for a DIY project can lead to dangerous risks. For instance fire hazards, damage to the system, or even damage to the home. A DIY project isn't worth putting your home and family at risk
Lead to Costly Repairs
Any errors made during a DIY installation can lead to costly repairs in the long run. Because a
furnace
in your Greater Toronto Area home is interconnected with other components, a DIY project can lead to greater damage beyond just the system itself. One small issue can result in a large problem in the future, even from just a minor mistake.
Lack of Equipment and Expertise
As mentioned earlier, HVAC technicians in the Greater Toronto Area go through extensive training to ensure proper knowledge during the installation process. Additionally, specific equipment is necessary for a successful installation. You'll end up causing yourself a bigger headache finding all the necessary tools rather than just calling in an expert.

Opt For An HVAC Professional
A furnace is a large investment so it's essential that it gets installed correctly. Opt for professional HVAC services with
Maple Air Heating and Cooling
serving the Greater Toronto Area. Our certified technicians will make the installation process smooth and simple for you.
Contact us
today to book a furnace installation appointment!
Back to all blogs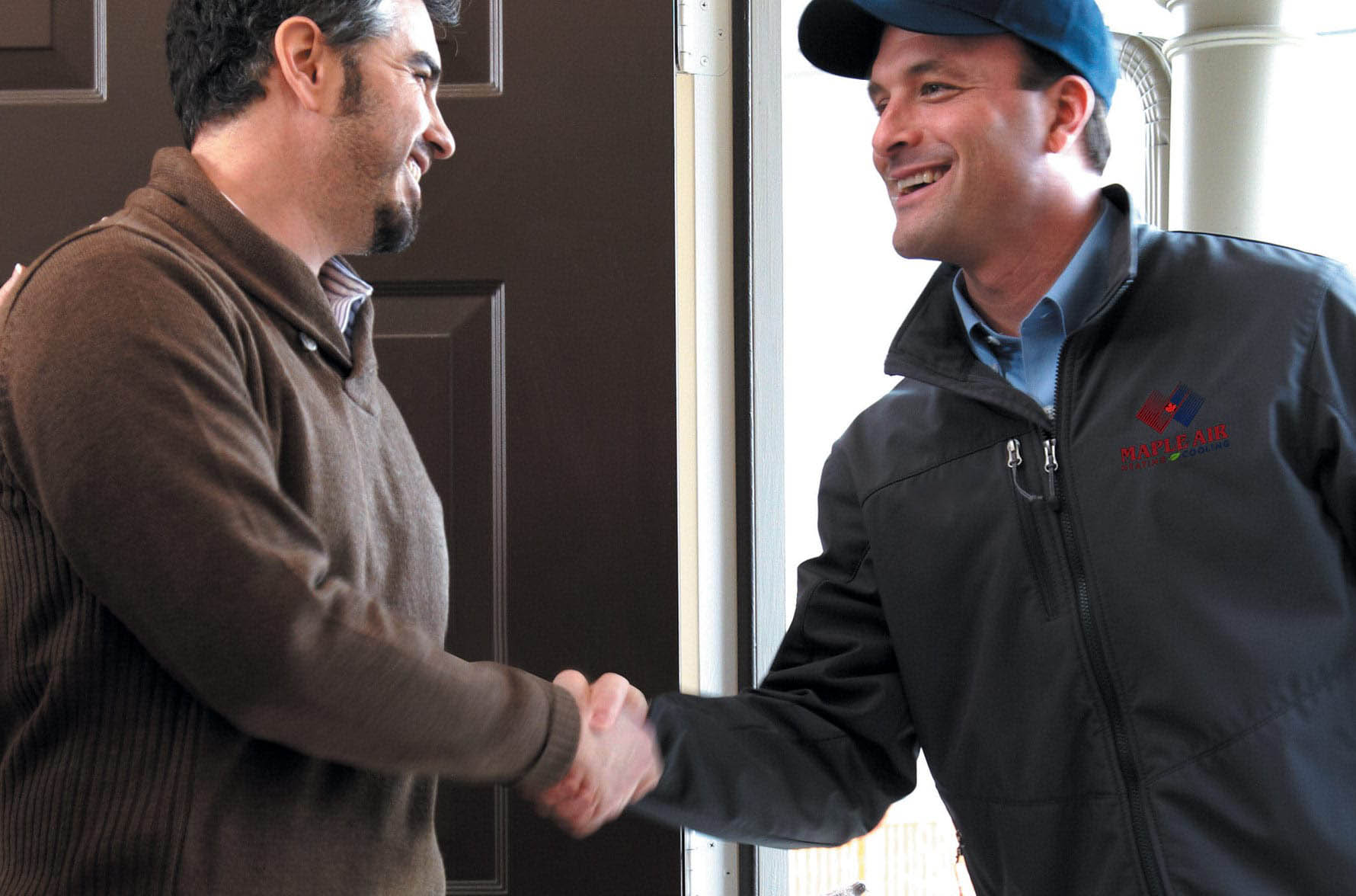 100% Satisfaction Guaranteed
Certified, Knowledgeable & Licensed Technicians at your Service

Same Day Service & Installation Available*

Honest and Competitive pricing