Should You Repair or Replace Your Furnace?
October 29, 2018
Should You Repair or Replace Your Furnace?
There comes a point where your furnace will start experiencing issues. Unfortunately, as the years go by, it is inevitable to avoid functional problems. Just as a vehicle will begin to decline in functionality, so does your furnace. The question is, should you repair or replace your furnace? The answer will vary across many factors including condition, amount of problems, age, and whether or not functionality can be repaired.

When Repair is the Best Option
If you are experiencing problems with your furnace, the first and most important step is having it checked out by an HVAC professional. If your furnace is still functioning, that is still heating your home, it is likely that it can repaired. To establish whether or not your furnace is still functioning correctly, you can take a look at your heating bills to make sure that your costs are not fluctuating dramatically every month. Furthermore, minor functional issues such as low airflow or a malfunctioning thermostat are repairable, however major issues would mean it is better to replace the furnace. Most decisions usually involve cost, if the cost of the repair is less than one third of the cost of a new furnace then it is best to choose to repair your furnace.
When Replacement is the Best Option
You may have tried replacing your furnace many times, but if these repairs aren't keeping your furnace functioning for years after then it is time to replace that furnace. Although everyone would love to keep their furnace around for as long as possible, if your furnace is older than 10 years of system life then you may have to consider purchasing a new furnace. When a furnace is less than 10 years old, it is still considered new- after that is when it will begin to experience consistent problems due to its age, and constant repairs may be more expensive than purchasing a new furnace. When debating between a repair or replacement, if the cost of the replacement is more than half the cost of purchasing a new furnace then the best option is to purchase a new furnace.
Winter is approaching quickly, don't wait on repairing on replacing your furnace. The experts at
Maple Air
can help you figure out your next steps with your furnace- whether that is replacement or repair.
Contact us
today to talk to a specialist, and check out the variety of
furnaces
we offer if you are looking for a replacement.
Are you a loyalty member? Just for reading our blog post we'd like to give you 1000 bonus points, add them to your account with the code:
REPR1000
. Not a member? Not to worry,
sign up
and start earning points today. New members receive a free $50 welcome gift!
Back to all blogs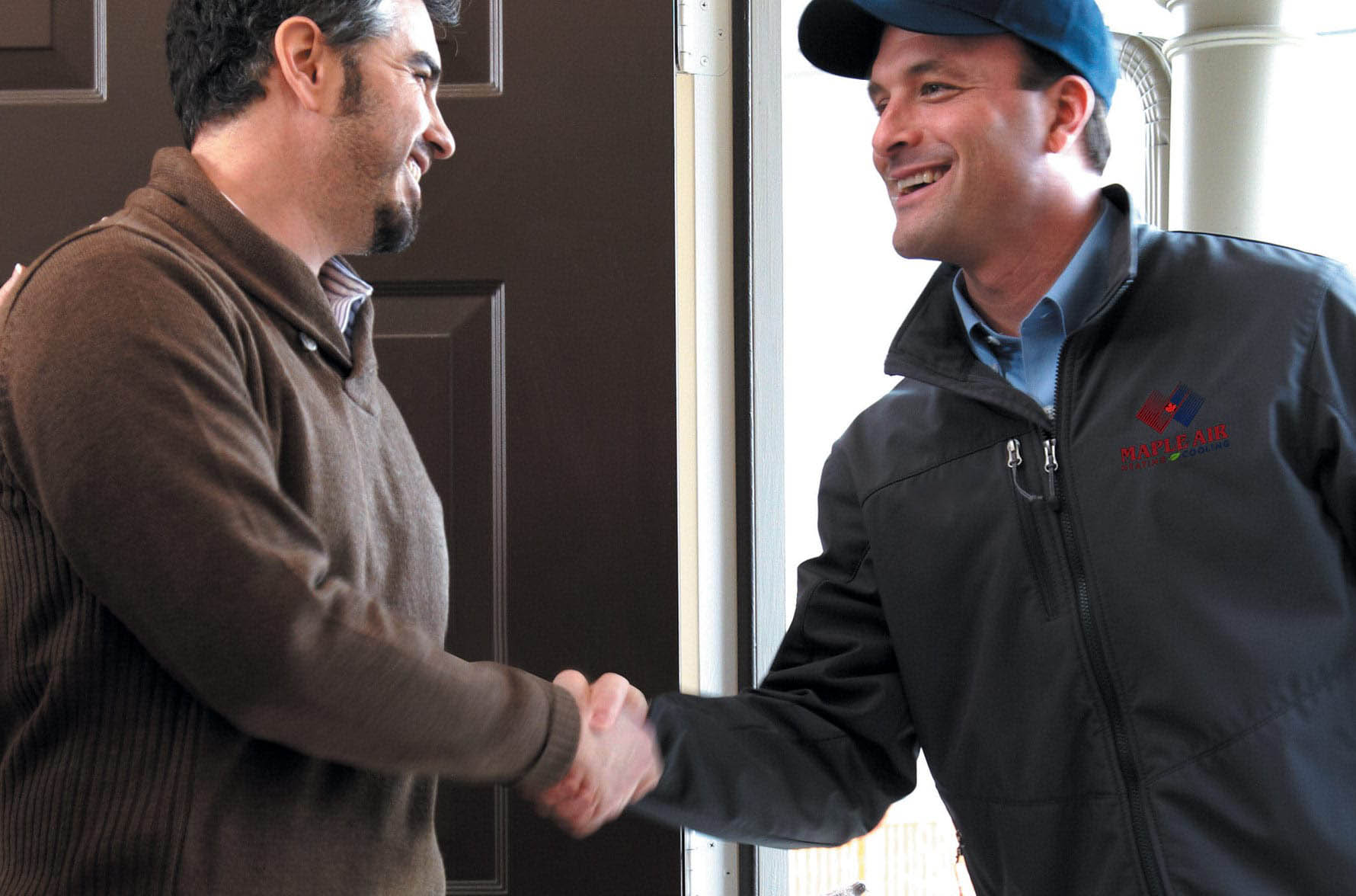 100% Satisfaction Guaranteed
Certified, Knowledgeable & Licensed Technicians at your Service

Same Day Service & Installation Available*

Honest and Competitive pricing