Is Your Old Thermostat Costing You Money?
July 25, 2022
Is Your Old Thermostat Costing You Money?
Your
thermostat
is an important component in how efficient your HVAC system functions. If you're a homeowner who still has a thermostat with a dial, you may be interested in learning about the many benefits of an upgrade. It's time to get out with the old and in with the new because here's how your old thermostat may be costing you money:
Lack of Features
Older thermostats lack features that new thermostats hold. One of the most significant factors is programmability. An older thermostat requires the consumer to manually change the temperature whenever they want to adjust the comfort levels within their home. Considering how much the weather fluctuates in the Greater Toronto Area, every time you change the temperature on your thermostat, it signals your HVAC system to shut on or off. As a result, this uses more system energy which ends up costing you more on your monthly expenses.
Inaccuracy
Aside from having to change the temperature manually, a dial thermostat has a lower rate of effectiveness. This is because a dial thermostat may show inaccuracy and fluctuations in temperature. For example, when your dial is set to 20 degrees, the temperature in your home may actually be as low as 18 degrees. The fluctuation in temperature settings can affect your comfort levels. If you're aiming for an ideal and more accurate temperature within your home, it's uncertain if you'd be able to achieve it through a thermostat that doesn't certify the exact temperature.
On/Off Switch
Older thermostats tend to stick to the basics, and this includes functionality. Old thermostats tend only to have an on and off setting, this results in high energy costs because your heating or cooling will continuously run until you turn it off. A smart thermostat on the other hand has an automatic setting. This allows your heating or cooling system to stop once it has reached your desired temperature. Automatic settings will enable you to have greater comfort and greater savings.
Make the Switch
Switching to a programmable or smart thermostat will allow you to reap multiple benefits. For one, you won't have to worry about manually changing the temperature. Secondly, you'll have features that curate your system's settings when you're away from home. Third, you'll instantly see savings on your energy bills. If you're looking to learn more about all the benefits of programmable or smart thermostats, give our team at
Maple Air
Heating and Cooling a
call
today. Serving the Greater Toronto Area for over two decades, we are committed to helping customers achieve comfort without making financial sacrifices.
Contact us
today!
Back to all blogs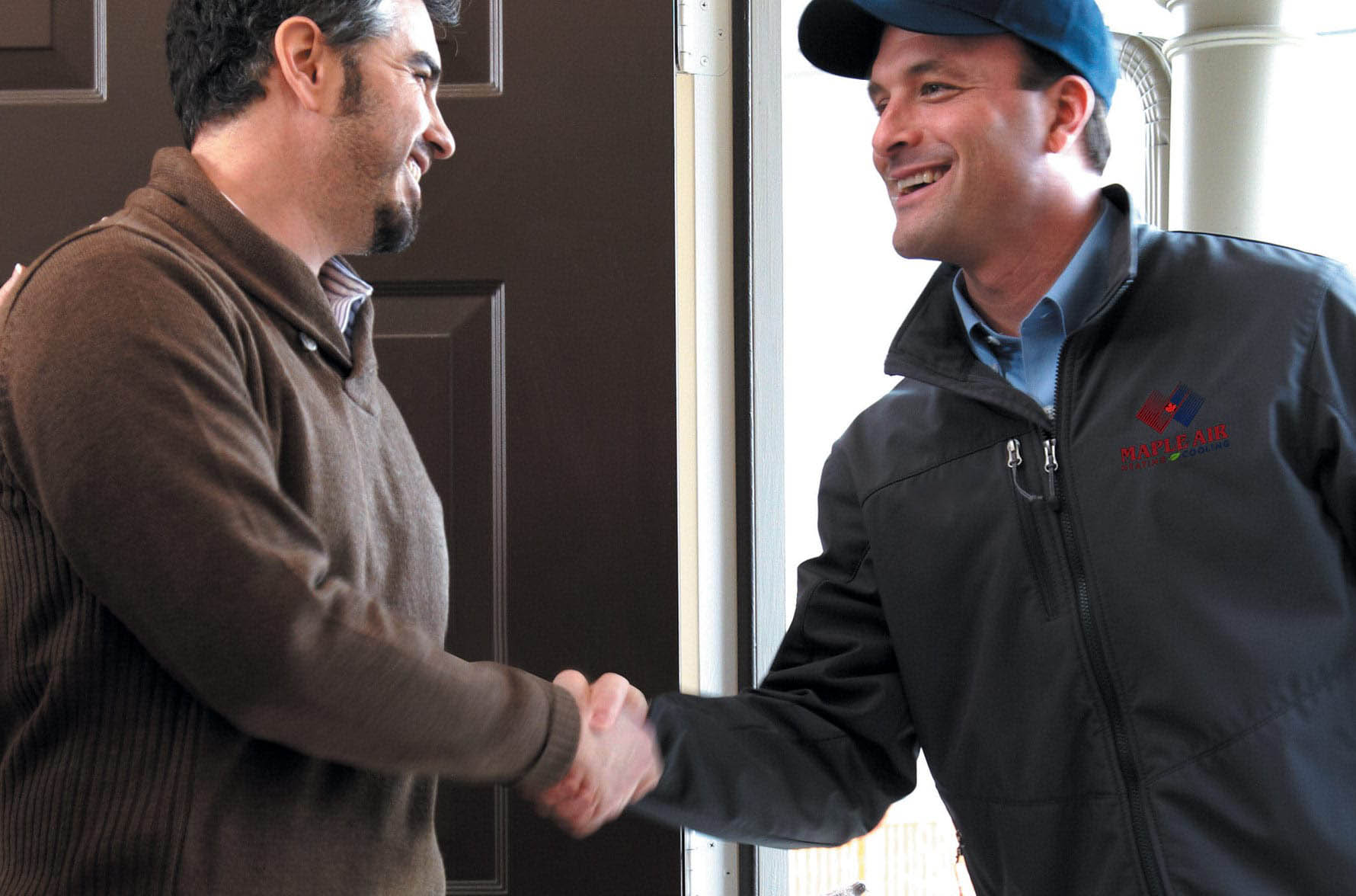 100% Satisfaction Guaranteed
Certified, Knowledgeable & Licensed Technicians at your Service

Same Day Service & Installation Available*

Honest and Competitive pricing