Important Furnace Safety Tips To Know
Important Furnace Safety Tips To Know
As we approach the colder temperatures, our furnace becomes a daily necessity. To assure a
furnace
is running safely and avoiding all potential dangers, there are some safety tips you should be aware of.

Keep Flammable Items Far Away
It is best to keep items away from your furnace as this becomes a hazard. Even if your furnace room has space for storage, it is best to keep items away to avoid any dangers. Some items that should not be anywhere near your furnace room include: paint thinners, gas, sawdust, and paper materials.
Usual Inspections
A furnace requires attention just like any system. Aside from regular maintenance and any necessary repairs, be sure to consistently check up on your furnace. Whenever you are in the basement, pop in and take a look to make sure everything looks good. If you notice anything out of the ordinary
contact
our HVAC specialists from
Maple Air Heating and Cooling
, serving the Greater Toronto Area.
Assure Consistent Air Flow
Your furnace needs consistent air flow to function accordingly. When your furnace doesn't have this consistent air flow, it will find it elsewhere in your home. This could lead to low oxygen levels within your home which is extremely harmful to your health, as well as may impact the health of your system. To avoid this from occurring, assure registers are not obstructed.
Proper Upkeep
It is important to make sure your furnace and any components related to it receives the proper care. This means annual maintenance, replacing the air filter, air duct cleaning, etc.
Schedule a furnace maintenance appointment
in the Greater Toronto Area with our team at
Maple Air Heating and Cooling
. Remember that ignoring any warning signs can lead to bigger, and more expensive, issues in the future.
Safety first! Have a comfortable and safe furnace season. Our team at
Maple Air Heating and Cooling
serving the Greater Toronto Area can assist you any of your furnace needs.
Contact us
today to speak to a specialist.
Back to all blogs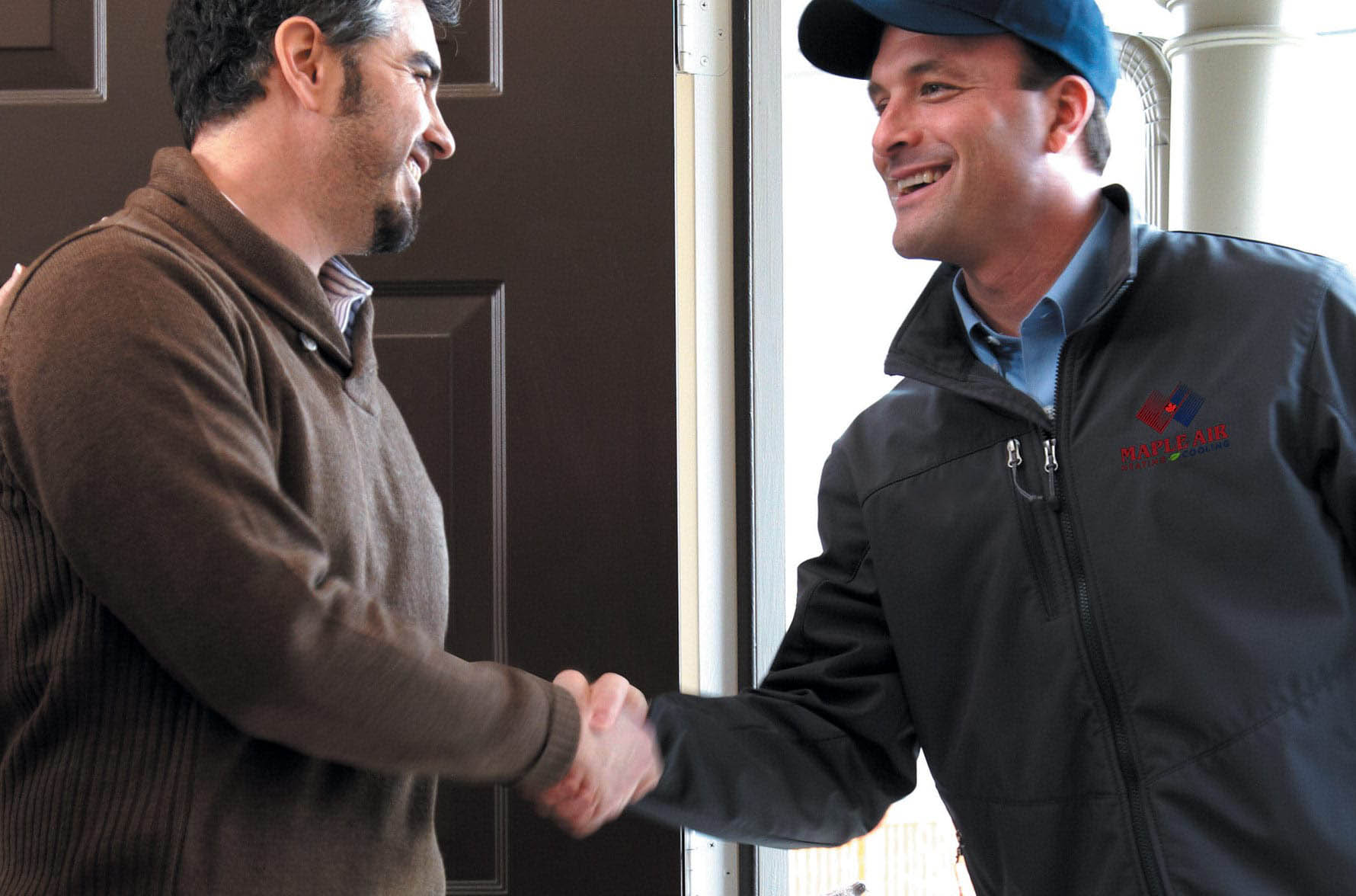 100% Satisfaction Guaranteed
Certified, Knowledgeable & Licensed Technicians at your Service

Same Day Service & Installation Available*

Honest and Competitive pricing