How To Prepare Your Air Conditioner for the Summer
How To Prepare Your Air Conditioner for the Summer
Our
air conditioners
are critical, especially during the summer, because they keep our homes cool and comfortable. With summer around the corner, we must prepare our air conditioners or else we risk the chance of experiencing a unit that fails. Below is a step-by-step overview of how to best prepare your air conditioner for the summer.

Replace or Clean The Filter
A filter is a crucial component of an air conditioner since it assists in trapping all the airborne dust particles, dirt, and other debris. Therefore it is vital to clean your air filter prior the the start of the season to ensure continued efficiency. Running an air conditioner with a clogged air filter will restrict airflow forcing the unit to overwork itself, which leads to a spike in your energy bill and may result in system failure.
Clean The Condenser Coils
It is common for the condenser in your air conditioner to collect leaves, build-up, and other grime. This detritus limits the performance of your air conditioner by inhibiting heat transfer and airflow. The debris must be cleaned out to prevent the air conditioner from failing. However, since this process is delicate, we recommend
scheduling an appointment
with a certified technician from
Maple Air Heating and Cooling
, serving the Greater Toronto Area.
Check The Coolant Lines
To ensure that your air conditioner works efficiently during the summer season, you must check on the coolant lines. These copper lines run from the condenser to the evaporator inside the house. All coolant lines must be fully insulated to prevent energy loss. Seek
air conditioner maintenance services
in the Greater Toronto Area from
Maple Air Heating and Cooling
if you suspect faulty coolant lines.
Arrange For Full Maintenance Service
If it has been a while since your air conditioner received maintenance, be alert that your air conditioner could possibly develop complications which could limit performance during the summer season. To prevent this, seek services for air conditioner maintenance in the Greater Toronto Area. At
Maple Air Heating and Cooling
, our certified technicians can provide necessary maintenance for your air conditioner to assure a proper functioning unit all season long.
Contact us
today to schedule an appointment and enjoy your summer without compromising your comfort.
Back to all blogs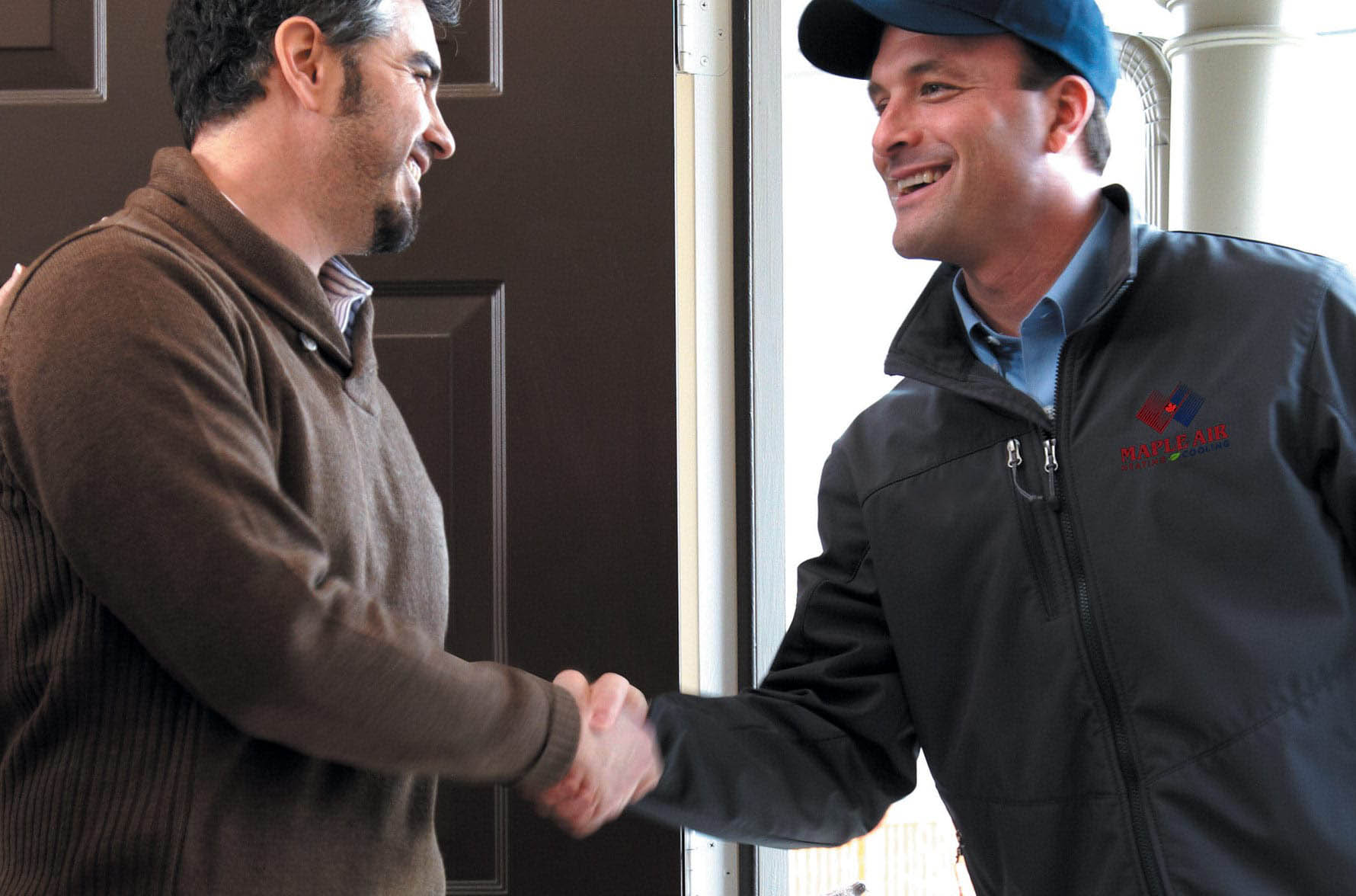 100% Satisfaction Guaranteed
Certified, Knowledgeable & Licensed Technicians at your Service

Same Day Service & Installation Available*

Honest and Competitive pricing