Get Rid of Your Window AC and Upgrade to a Ductless AC
August 02, 2022
Get Rid of Your Window AC and Upgrade to a Ductless AC
Window air conditioners raised popularity amongst users who occupied spaces that did not have other cooling options. Though window ACs provide cooling, this outdated and loud option is no longer favoured amongst users.
Ductless air conditioners
have begun to increase as the cooling option of choice for several reasons; we'll uncover these reasons and help you understand the benefits of upgrading to a ductless AC.
Don't Compromise Safety
Window units are typically self-installed, which is risky if not done correctly. If a window unit is not fastened properly, it has the risk of falling out of your window, which can cause both damage and injury to someone. If you live in a ground or second level unit, you may compromise the security of your home as break-ins can more easily occur.
Physical Appearance
A window air conditioner is not hard to miss. It is big, bulky, and quite an eyesore both inside and out of your property. Ductless air conditioners can be placed up on the walls of your home, not impacting your home's general design and flow. In addition, ductless air conditioners have a sleek design that won't negatively impact your space.
No More Noise
Window air conditioners are notorious for being loud. There's no need to compromise quiet time for comfort. With a ductless air conditioner, you won't even be able to tell it's there. Instead, you'll simply reap the cooling benefits.
Easy Installation
Doesn't it get tiring to take apart your window, install your window air conditioner unit, and then pack it up every season? With a ductless air conditioner, you simply need to
schedule an appointment
with an HVAC technician from
Maple Air Heating and Cooling
to install your unit and that's it. No more hassle of taking your cooling system apart every season.
Enjoy Efficiency
Ductless air conditioners are an efficient cooling choice. With the ability to control your comfort with the click of a button, ductless AC's are known to be one of the most efficient cooling options available on the market, which allows you to save on your monthly energy bills.
Although Ductless air conditioners can be an investment, it provides years of easy, comfortable, and flexible cooling. When you purchase a ductless air conditioner with
Maple Air Heating and Cooling
, you have the option to
finance your purchase
for better affordability.
Contact our team
today to learn more about our financing options and allow us to help you choose the best fitting ductless system for your home!
Back to all blogs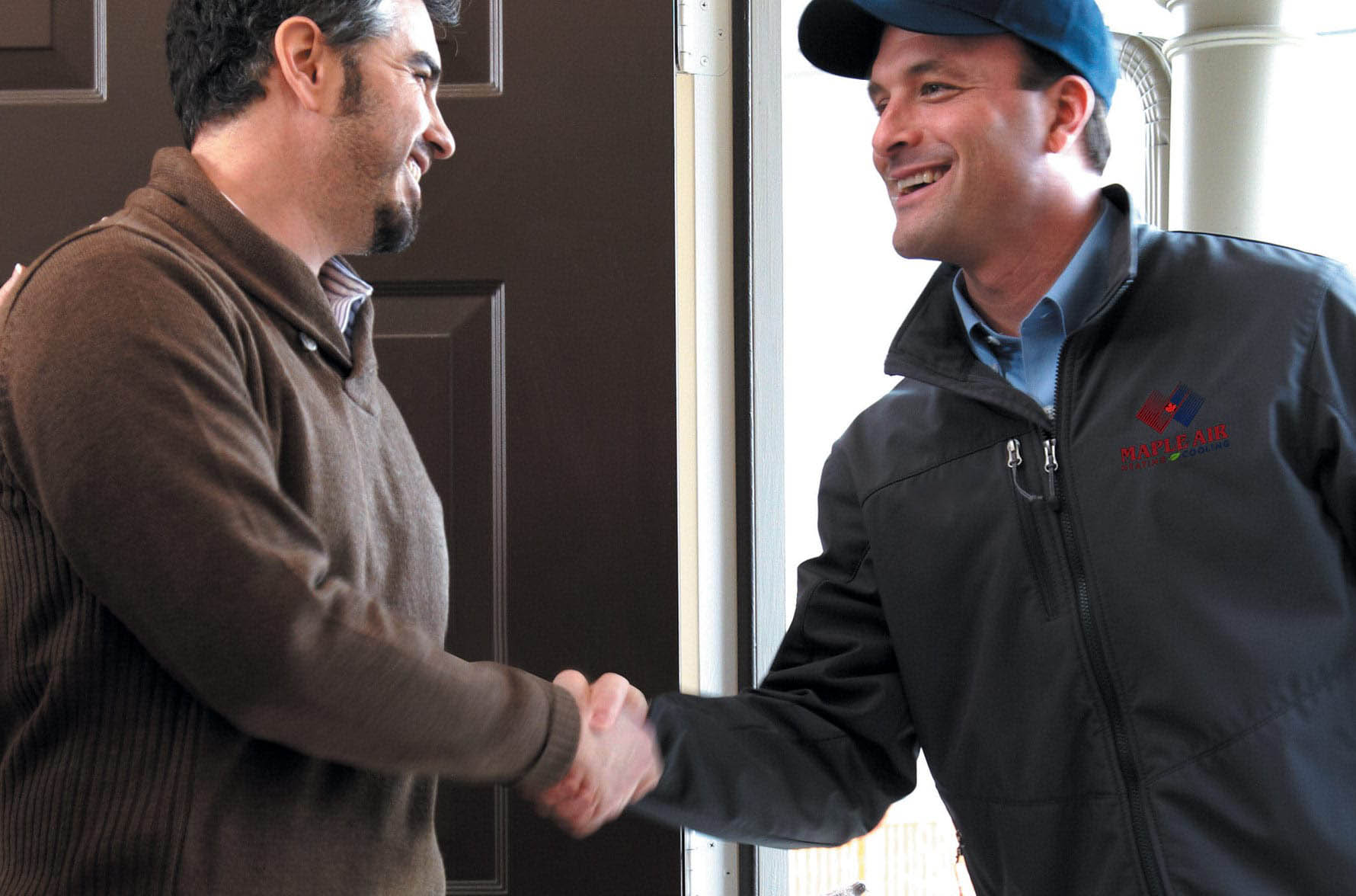 100% Satisfaction Guaranteed
Certified, Knowledgeable & Licensed Technicians at your Service

Same Day Service & Installation Available*

Honest and Competitive pricing