Furnace Tips for New Homeowners
Furnace Tips for New Homeowners
The first winter season in your new home may bring some learning experiences your way. Your
furnace
is one of the most important systems in your home. Without it, you can expect an extremely cold and uncomfortable experience in your home during the winter months. Our HVAC specialists at
Maple Air Heating and Cooling
have created a list of furnace tips for new homeowners to follow along.
Scheduling Annual Maintenance Appointments
Your furnace requires annual maintenance in order to function properly all season long. As a new homeowner, you can't know how the previous owner treated the existing furnace. They may have been on top of all necessary maintenance or have never scheduled an appointment. To best understand the condition of your furnace and whether it requires any repairs,
schedule an appointment
with an HVAC specialist from
Maple Air Heating and Cooling
serving the Greater Toronto Area.

Changing the Air Filters
Changing the air filters is one of the simplest but also most important tasks for a new homeowner when it comes to taking care of your furnace. An air filter should be changed every 30-90 days. Factors such as pets and allergies require the filter to be changed sooner. A clean air filter means a more efficiently running furnace.
Understand The Details of The Warranty
When a seller sells their home, the warranty from several systems can often be passed to the buyer. It's important to understand the terms of the warranty, and whether or not it is still valid as it could be void due to several reasons. If you're unsure how to determine the details of the warranty,
contact Maple Air Heating and Cooling
to speak with a specialist about inspecting your furnace in the Greater Toronto Area.
If your furnace is fairly new it's likely that you may believe that you do not need to worry about any upcoming issues. However, sometimes, previous homeowners can be guilty of neglecting their systems or opting for DIY solutions. No matter how new or old your furnace is, treat it with all necessary precautions. The first step is scheduling a
furnace maintenance appointment
with our team at Maple Air Heating and Cooling serving the Greater Toronto Area.
Contact us
today!
Back to all blogs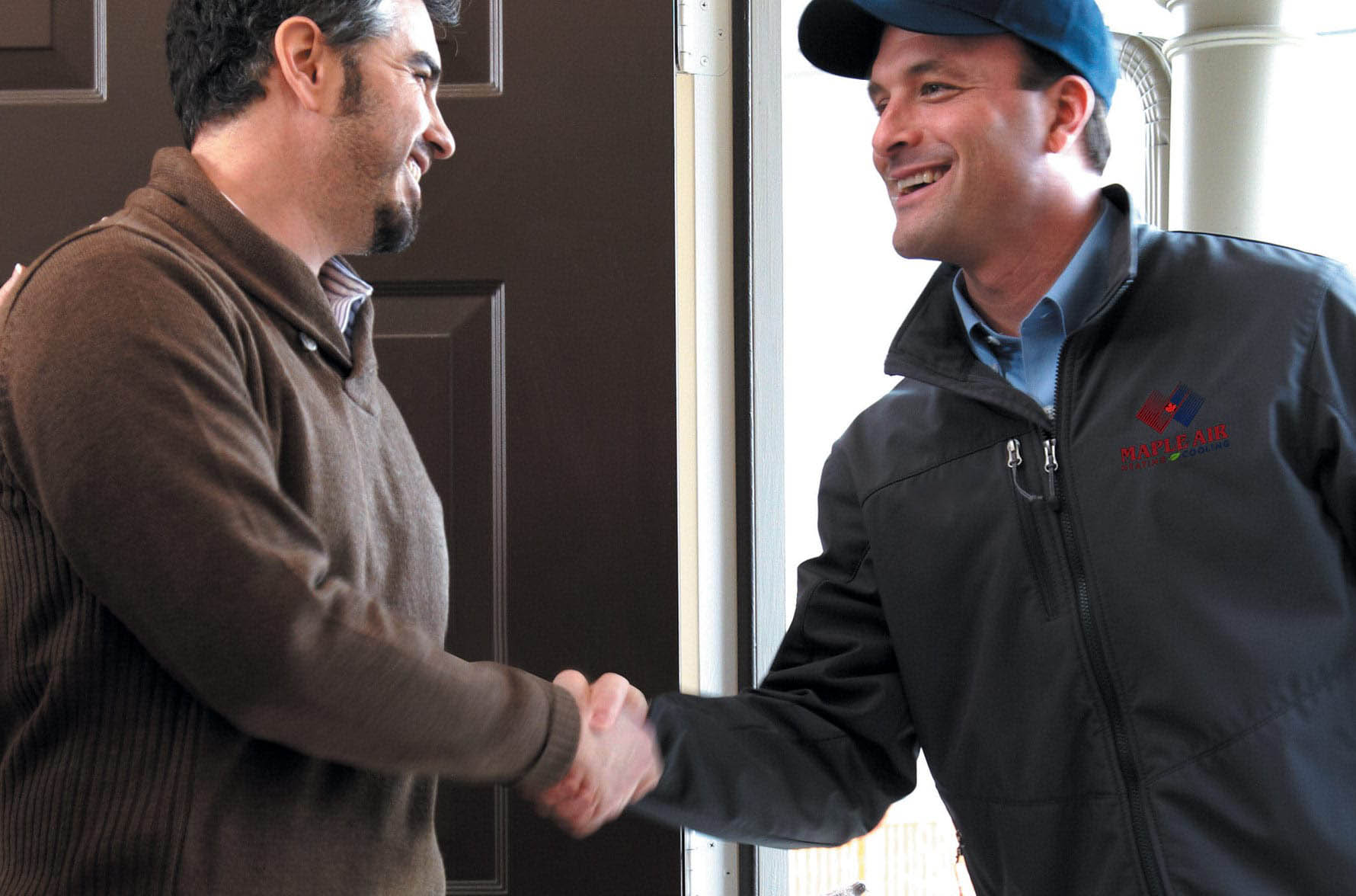 100% Satisfaction Guaranteed
Certified, Knowledgeable & Licensed Technicians at your Service

Same Day Service & Installation Available*

Honest and Competitive pricing