Debunking Myths About Ductless Air Conditioning
Debunking Myths About Ductless Air Conditioning
Misinformation circles around many topics, especially online. It's important to understand true facts backed by proper research in order to make informed decisions. Today, we will be debunking common myths about
ductless air conditioning
in the Greater Toronto Area to ensure you know the correct information about this cooling option.
Myth: Ductless Air Conditioning is Similar To Window Units
Ductless air conditioning is commonly mistaken with window air conditioning units. These are two completely different systems with different functioning abilities. A ductless air conditioner is installed on a wall, not a window, and provides even cooling unlike window air conditioners.
Myth: Ductless Air Conditioning Can Only Be Installed In New Homes
One of the biggest benefits of ductless air conditioning is the versatility it provides. Ductless air conditioning provides great flexibility with installation and is suitable for any home type, style, and age.
Contact Maple Air Heating and Cooling
, serving the Greater Toronto Area, to install a ductless air conditioner into your home.

Myth: Ductless Air Conditioning Worsens Air Quality
Ductless air conditioning
actually improves indoor air quality. Because ductless air conditioners do not require duct work, the need for air to travel through ducts that may be filled with dust when not properly cleaned, is eliminated. Additionally, ductless air conditioners come with built-in filtration and are simple to clean and maintain.
Myth: Ductless Air Conditioning Provides Uneven Cooling
Although ductless air conditioners function differently in comparison to the popular choice of central air conditioning, it is a common myth that they will not cool as well. This is far from the truth as ductless air conditioning provides a comfortable, even, cooling environment.
With the cooling options that are available on the market, the question isn't if you can cool your home but rather how you cool it.
Maple Air Heating and Cooling
, specializing in ductless air conditioning and central air conditioning installation and maintenance in the Greater Toronto Area can be of assistance in choosing the right cooling system for your home.
Contact us
today to speak to an expert and discuss the best cooling choice for your home.
Back to all blogs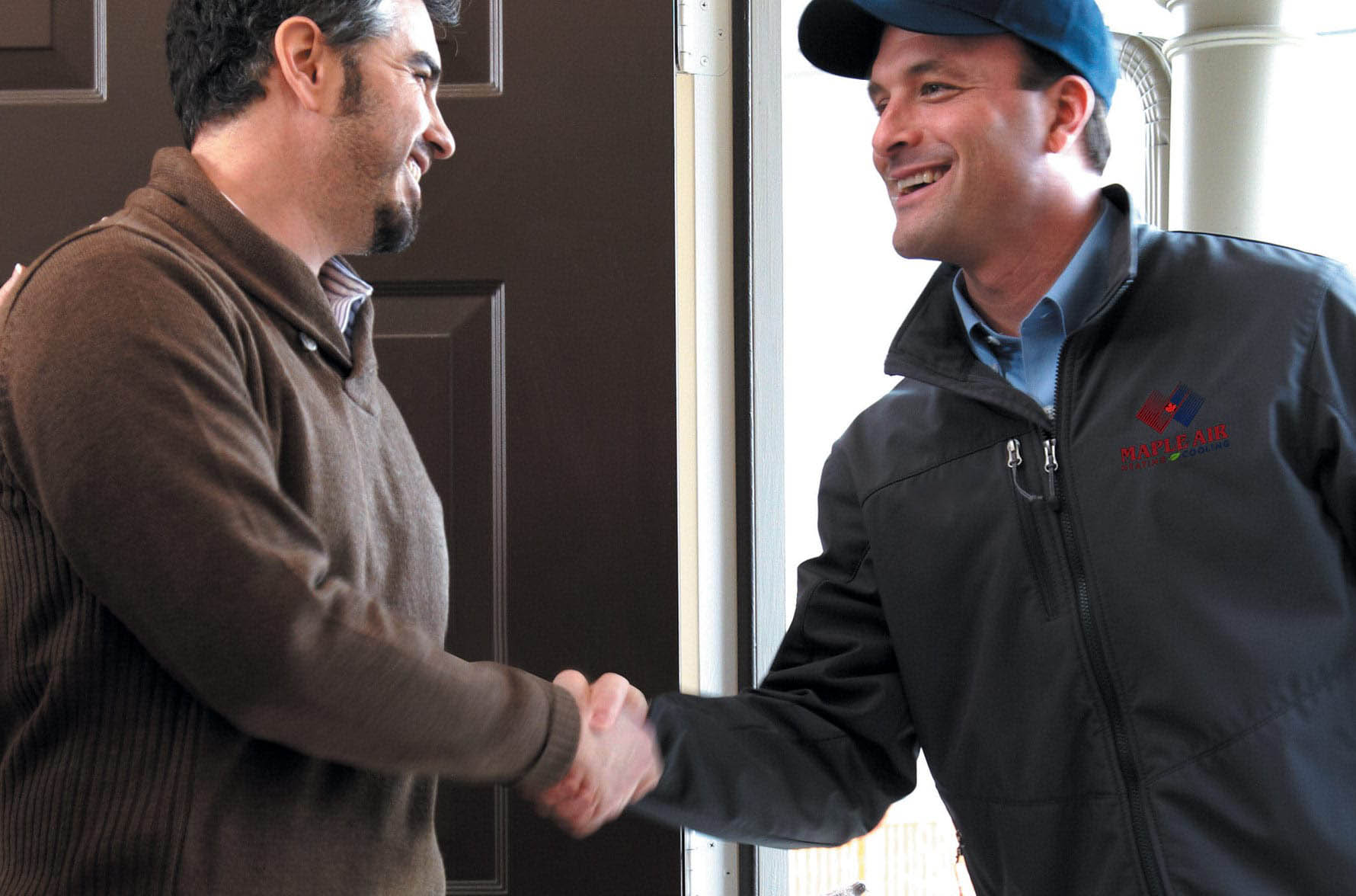 100% Satisfaction Guaranteed
Certified, Knowledgeable & Licensed Technicians at your Service

Same Day Service & Installation Available*

Honest and Competitive pricing