Carrier Infinity Gas Furnace with Modulating Technology
August 23, 2018
Carrier Infinity Gas Furnace with Modulating Technology
Heating and cooling is one of the most critical aspects of making your house a home. When it comes to heating and cooling your home, there is no room for compromise. Carrier has been a leading producer of residential and commercial heating and cooling units for decades. Their reputation for quality and reliability is second to none and matched only by their commitment to the Canadian family to heat and cool their homes safely and efficiently. Through innovations like the Infinity Gas Furnace with Greenspeed intelligence and modulating technology, the Carrier promise is more secure than ever.
This new breed of furnace created by Carrier features a modulating gas valve. A modulating gas valve features the ability to open at precise intervals, allowing for a variable flow of gas to the furnace. This is a breakthrough in comfort and efficiency when compared with traditional gas valves that can only open fully or close completely. The modulating gas valve can open in increments as small as 1% of flow, with a range from 40% to 100%. This allows the furnace to modulate the amount of gas burned based on the immediate need. When the house is brought to temperature, the Carrier Infinity line of modulating valve furnaces can modulate to a reduced flow, allowing for maximum coziness with minimum gas consumption. When managed with Greenspeed Intelligence and smart thermostats and devices, the Carrier Infinity furnace can cut your heating bill nearly in half. The ability to modulate the furnace nearly instantaneously also means that your home can warm up in a snap.
With savings like this, not only will the Carrier Infinity furnace pay for itself within several years, the reduced consumption of natural gas will reduce the carbon footprint of your family significantly. This advanced technology brings the connected home even more in sync, with the ability to set and run programs from your smartphone or even adjust the temperature with a simple voice command to Alexa. The Carrier Infinity is the next generation of furnace with innovative technology all aimed at making life for you and your family a little more comfortable.
Check out the variety of
Carrier furnaces
Maple Air offers, and to learn more about choosing the right furnace
contact us
today. Are you a loyalty member? Just for reading our blog post we'd like to give you 1000 bonus points, add them to your account with the code:
MOD1000
. Not a member? Not to worry,
sign up
and start earning points today. New members receive a free $50 welcome gift!
Back to all blogs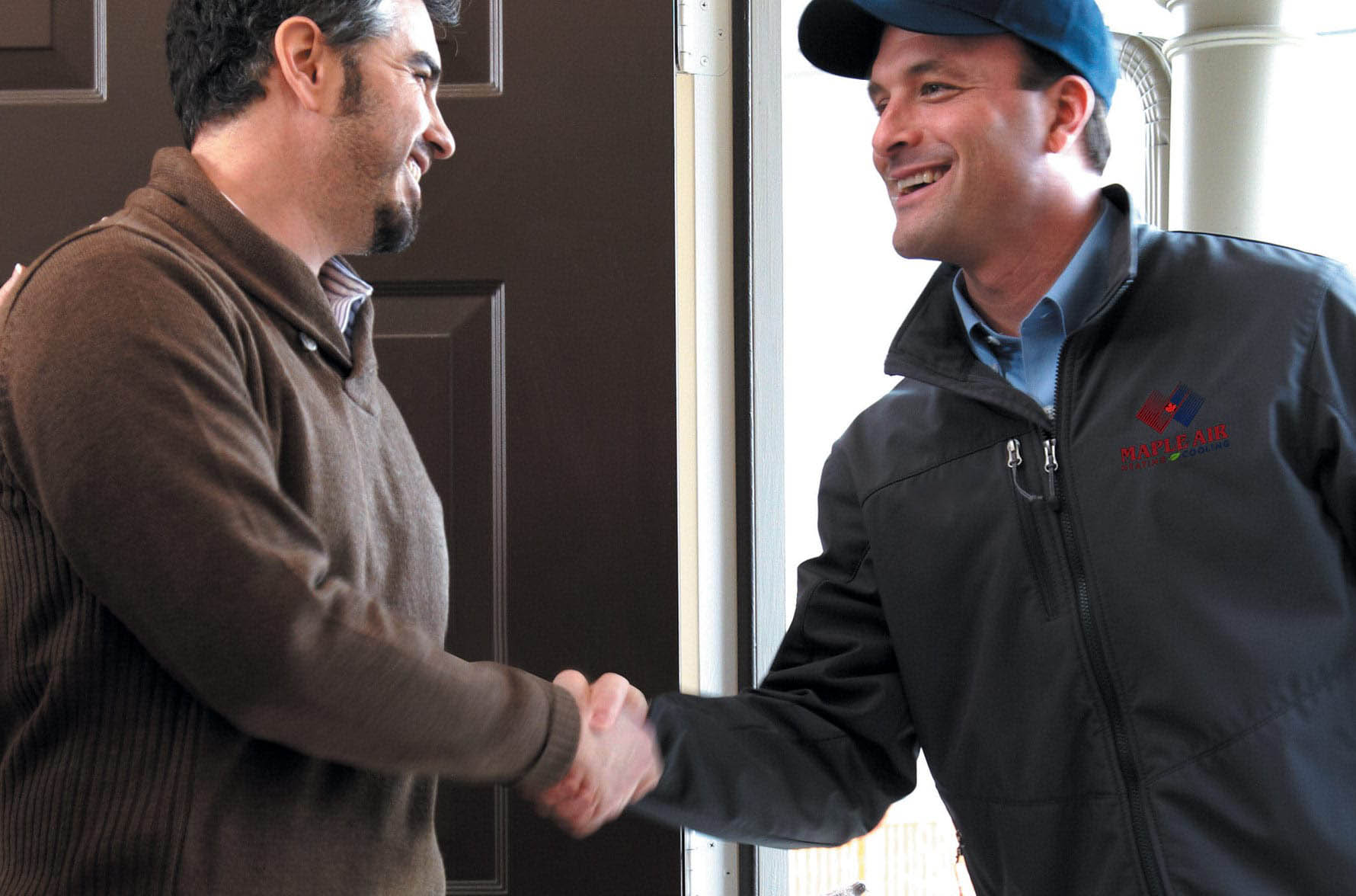 100% Satisfaction Guaranteed
Certified, Knowledgeable & Licensed Technicians at your Service

Same Day Service & Installation Available*

Honest and Competitive pricing