Best Ways to Keep Your Ducts Clean: HVAC Cleaning Tips
Best Ways to Keep Your Ducts Clean: HVAC Cleaning Tips
Your
ductwork
is an important component in transportation of airflow. When you turn on your furnace or central air conditioner, the ducts are an element in providing your space with hot or cool air. It is imperative that your ducts are in a constant state of cleanliness to assure the quality of air travelling is prime. Follow our tips to learn how to keep your ducts clean.
Clean Your Home
A dirty home will result in dirty ducts. If your home is filled with dust, dander, and other airborne particles, it is inevitable that your ducts will be dirty. Schedule a time every week to dust your home, sweep your floors, and have an overall clean space to assure your ducts stay clean longer.
Change Your Air Filter
Your air filter is responsible for collecting the dust, dirt, and pollutants that travelling through your home. To assure good indoor air quality, and clean ducts, make sure you are changing your air filter every 60 to 90 days. If you have pets or allergies, it is best to change your air filter every 30 days.
Air Circulation
Assure that your home is being filled with fresh circulated air. Open your windows during the day to let in fresh air. For days when the weather isn't optional for open windows, invest in an
air cleaner
from Maple Air Heating and Cooling, serving the Greater Toronto Area.
Schedule a Professional Duct Cleaning
No matter how clean you keep your home or what steps your take to minimize indoor pollutants, it is unavoidable that your ducts will get dirty. Though, you can follow our previous tips to minimize build up and keep your ducts clean for longer, it is still recommended to get your ducts professionally taken care of for maximum cleanliness.
Contact us
to schedule an appointment with a technician from
Maple Air Heating and Cooling
for duct cleaning in the Greater Toronto Area.
Consequences of Dirty Ducts
Dirty ducts pose a risk on your health and your HVAC system's health. Choosing to neglect your ducts may cause the following issues:
• Poor indoor air quality
• Allergies
• Itchy eyes, throat, and nose
• HVAC system overworking
• Increased energy bills
Prioritize your health and the well-being HVAC system.
Schedule a duct cleaning appointmen
t today with
Maple Air Heating and Cooling
, serving the Greater Toronto Area.
Back to all blogs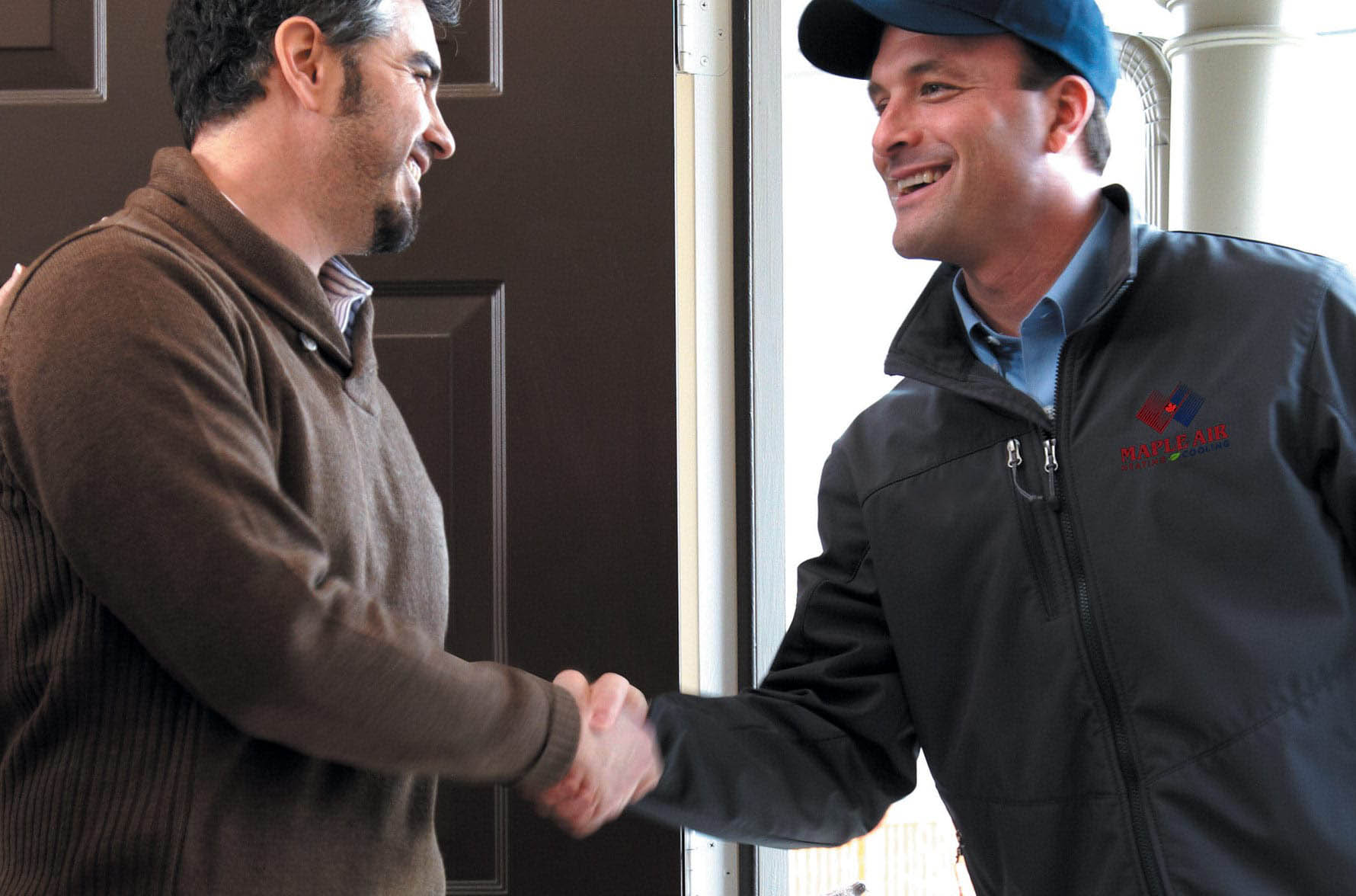 100% Satisfaction Guaranteed
Certified, Knowledgeable & Licensed Technicians at your Service

Same Day Service & Installation Available*

Honest and Competitive pricing