Why is My Furnace Blowing Cold Air?
The last thing you want to feel is cold air blowing from your furnace during the cold weather. However, the problem isn't always your furnace. In some cases, your thermostat or ductwork is the culprit.


Dirty Air Filter 

You may have a clogged air filter that's preventing air from flowing through the system. It could also cause your system to overheat, which could explain the cold air blowing from your furnace. The air filter needs to be changed if this is the case.


Pilot Light

If you have a gas furnace, the problem could be your pilot light. If the flame is out, it must be relit. It is best to call a professional to do this since the flame is being relit near a gas supply. It's also possible that your pilot light is dirty, which could make it difficult to relight it. In either situation, it is best to call a HVAC professional to check it out and do all necessary maintenance. 


Clogged Condensate Drain Lines 

In a newer system, you have a condensate drain line. It removes fluid from the system that arises during the heating process. In a majority of cases, this issue will trigger the activation switch to prevent the burners from lighting. 


Bad Elements

Electric furnace systems have an element that can go bad and cause your system to blow cold air because it won't heat with the bad element.


Faulty Thermostat

As a thermostat ages, it doesn't always work how it should. You may need to have your thermostat replaced to stop your furnace from blowing cold air.


Problem in the Ductwork 

A hole in a duct or a section of broken ductwork could allow cold air to enter into your system. Although your furnace may generate warm air, the hole allows cold air in. Therefore, by the time the air reaches you, it's cold.


If you are looking to replace your furnace you can consider a
Carrier furnace
, when you buy a Carrier furnace, you know you're receiving a product that'll last and keep you warm for many winters to come. However, it is best to perform annual maintenance to prevent breakdowns from occurring.
Maple Air
can help you with immediate HVAC service assistance,
contact us
today to have a certified technician check out the quality of your furnace.
Are you a loyalty member? Just for reading our blog post we'd like to give you 1000 bonus points, add them to your account with the code:
WHY1000
. Not a member? Not to worry,
sign up
and start earning points today. New members receive a free $50 welcome gift!
Back to all blogs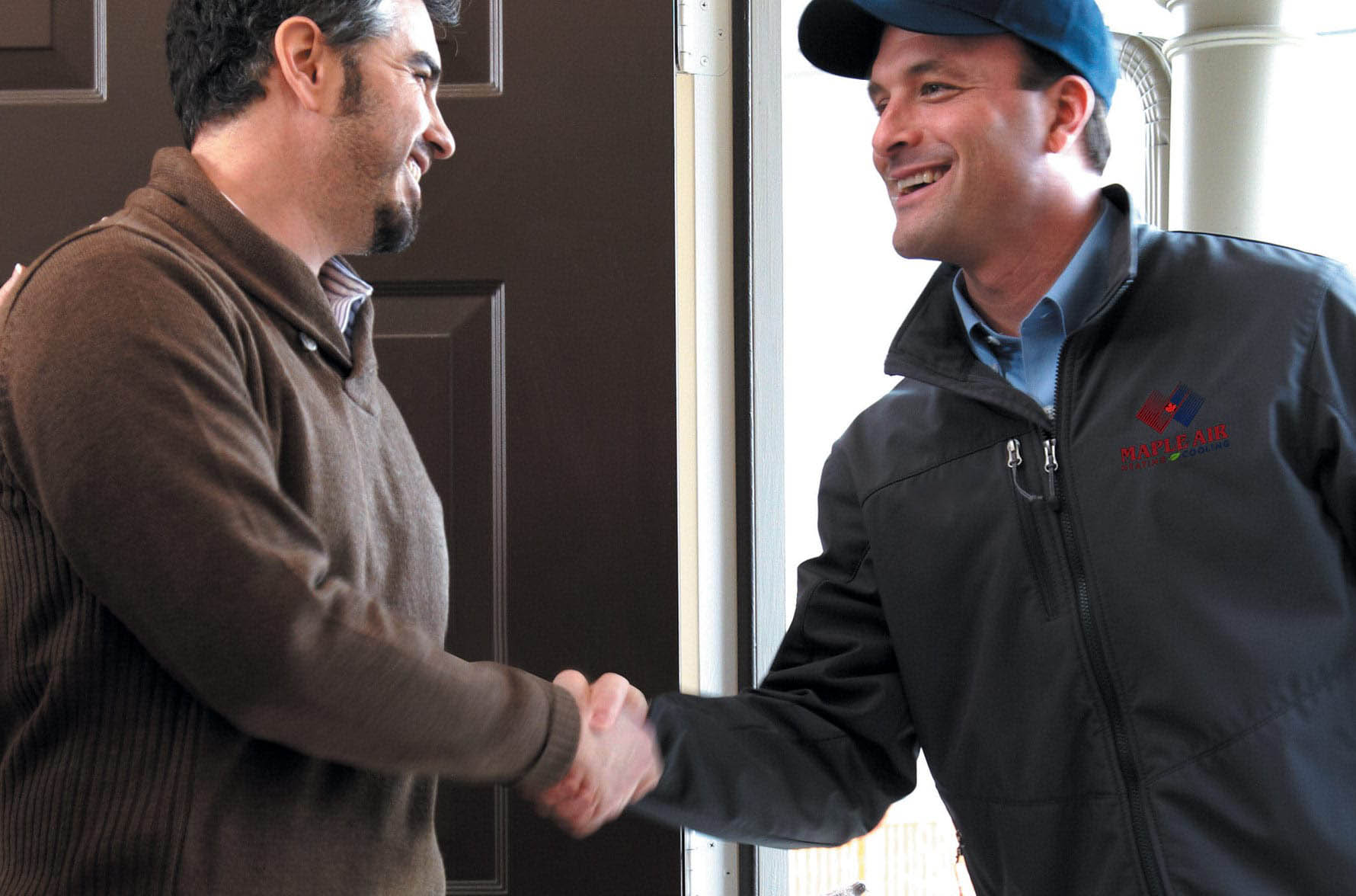 100% Satisfaction Guaranteed
Certified, Knowledgeable & Licensed Technicians at your Service

Same Day Service & Installation Available*

Honest and Competitive pricing