Ways to Lower your AC Costs this Summer
With summer fast approaching, now is the time to make sure you are ready for the heat. Getting your HVAC system prepared can help lower your air conditioning costs. Getting your system serviced will make certain coils are cleaned, wires and fuses are working properly and check other parts such as fans for signs of wear. Here are some other tips to lower your air conditioner costs.
Install a programmable thermostat
A programmable thermostat for your HVAC unit can automate keeping your temperature setting higher when you are away from home or asleep. Some of these new thermostats can be controlled remotely with an app on your phone.
Change/clean your air filters
Changing or cleaning the air filters for your air conditioner will improve the unit's efficiency. Change your filters every 1-3 months.
Close curtains and blinds
Windows allow a great deal of heat to enter your home. Keeping curtains and blinds closed during the heat of the day, especially on a window facing the sun, will allow you to set your thermostat to a higher temperature. Blackout curtains are a better option than conventional curtains because they reduce the amount of heat transferred from your windows.

Avoid cooking during the day
Keeping heat out of your home helps, so avoid cooking during the heat of the day such as using the stove or oven, if possible. We aren't telling you to not eat, but consider meal prepping for the week during your evenings or enjoying the warm weather by grilling outdoors.
Make sure you have the correct sized system
An HVAC unit that is too large may cycle on and off incorrectly, running inefficiently. One that is too small may run constantly. HVAC professionals at Maple Air can help you find the right sized system for your home.
Caulk around doors and windows
Cracks around doors and windows can allow cool air to escape. Closing these leaks with caulk or weather stripping, will help your air conditioner to run more efficiently.
Summer is approaching quickly and high energy bills is not something anyone wants. Try out these tips and
contact
Maple Air for any questions regarding your Air Conditioner.
Back to all blogs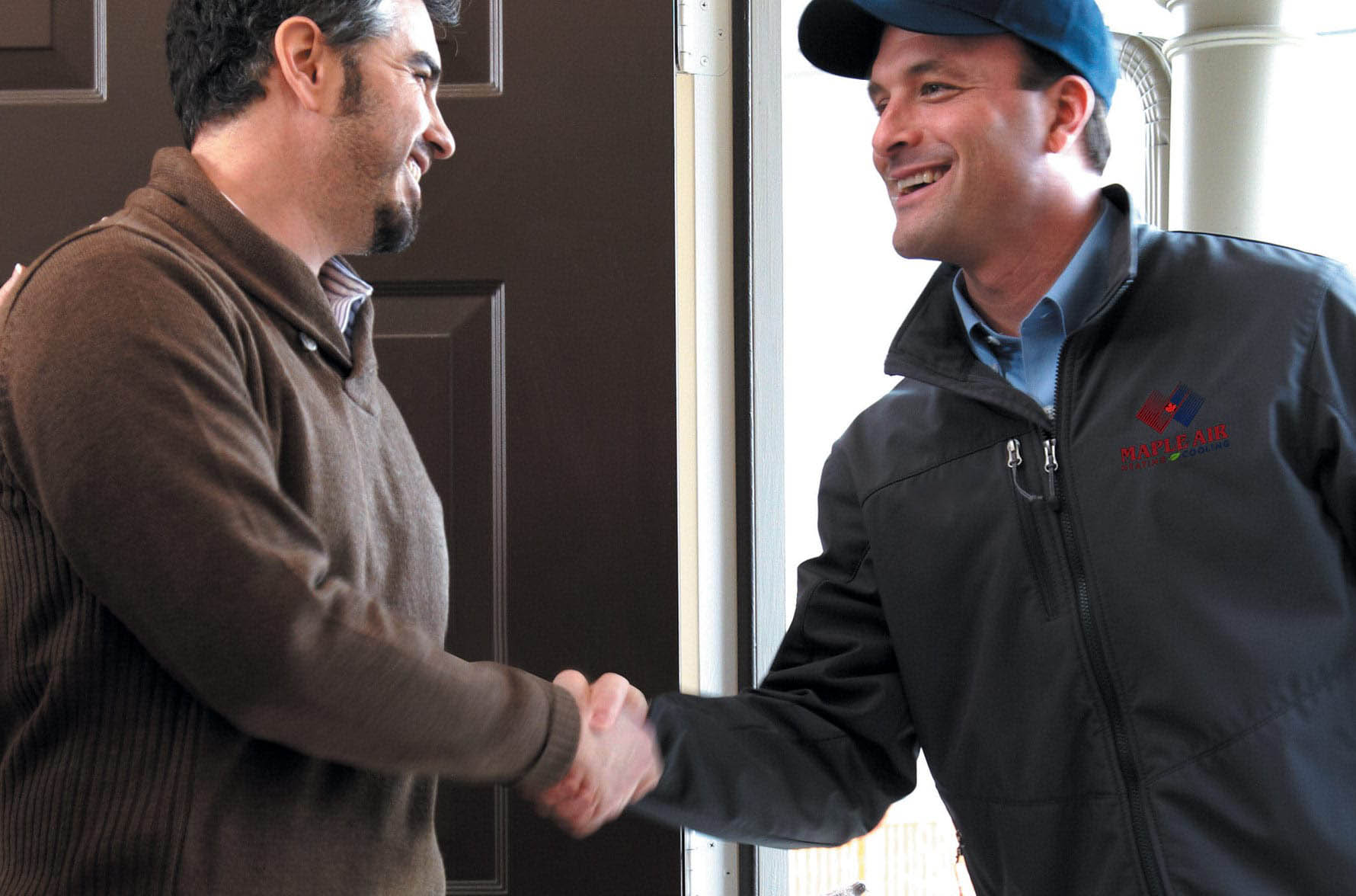 100% Satisfaction Guaranteed
Certified, Knowledgeable & Licensed Technicians at your Service

Same Day Service & Installation Available*

Honest and Competitive pricing