The Perfect HVAC Gifts for Your Dad This Father's Day
Father's Day is swiftly approaching, making it the perfect time to start searching for the best gift. HVAC items and overall upgrades are sensible and exciting options due to how each product and service offers long-term savings paired with a heightened level of comfort within the home. Maple Air offers a variety of products and services that are available to a wide array of budgets and design preferences.
Give the Gift of Purified Air
A
humidifier
is a reasonably priced gift that won't require a lot of time to assemble after receiving. By just adding water, you can rid the room of various contaminants while providing it with proper moisture levels as well. Maple Air carries reputable humidifier brands such as Carrier, General Aire, and Aprilaire.
Schedule an Expert Duct Cleaning
The duct systems that are located within homes promote the proper flow and circulation throughout the area. Over the years, these systems can accumulate mold and debris build up that can end up being harmful to breathe in. Hiring the experts at Maple Air to
clean the ducts
in your father's home can provide him with a much healthier and comfortable atmosphere.
Let Them Pick out a Fireplace
Everyone considers the idea of a fireplace to be a comforting and rustic addition to the home. Since styles are so specific when it comes to which design your dad may prefer, let him pick out his favourite one in our inventory. Fireplaces are not only used in the colder months, they can be used year round. Look into some outdoor
fireplaces
to spice up your backyard this summer.
Buy Them an Innovative UV-Lamp
We've all heard about the physical and emotional benefits of
UV-lamps
, but they are also great for keeping coils clean. Mold and bacteria often grow within coils, especially in air conditioning units. Giving your dad a new UV-lamp will provide him with much cleaner and overall improved air quality.
Upgrade HVAC Units
Giving your dad a total HVAC upgrade is one of the best possible gifts that you can provide them with. Nowadays, experts such as the team at Maple Air can integrate both natural and electrical units within a home for optimal efficiency. For instance, a natural gas furnace such as the
Infinity 96
combined with an electrical AC unit such as
Amana's High-Efficiency
models can save energy costs while providing a much more advanced HVAC system.
All of these options are great investments when it comes to gifting a present that will benefit your dad both economically and health-wise. At Maple Air, our services and products are offered at a variety of prices to fit almost any budget.
Contact us
today and we'll help you find the perfect give for your Dad this Father's Day!
Back to all blogs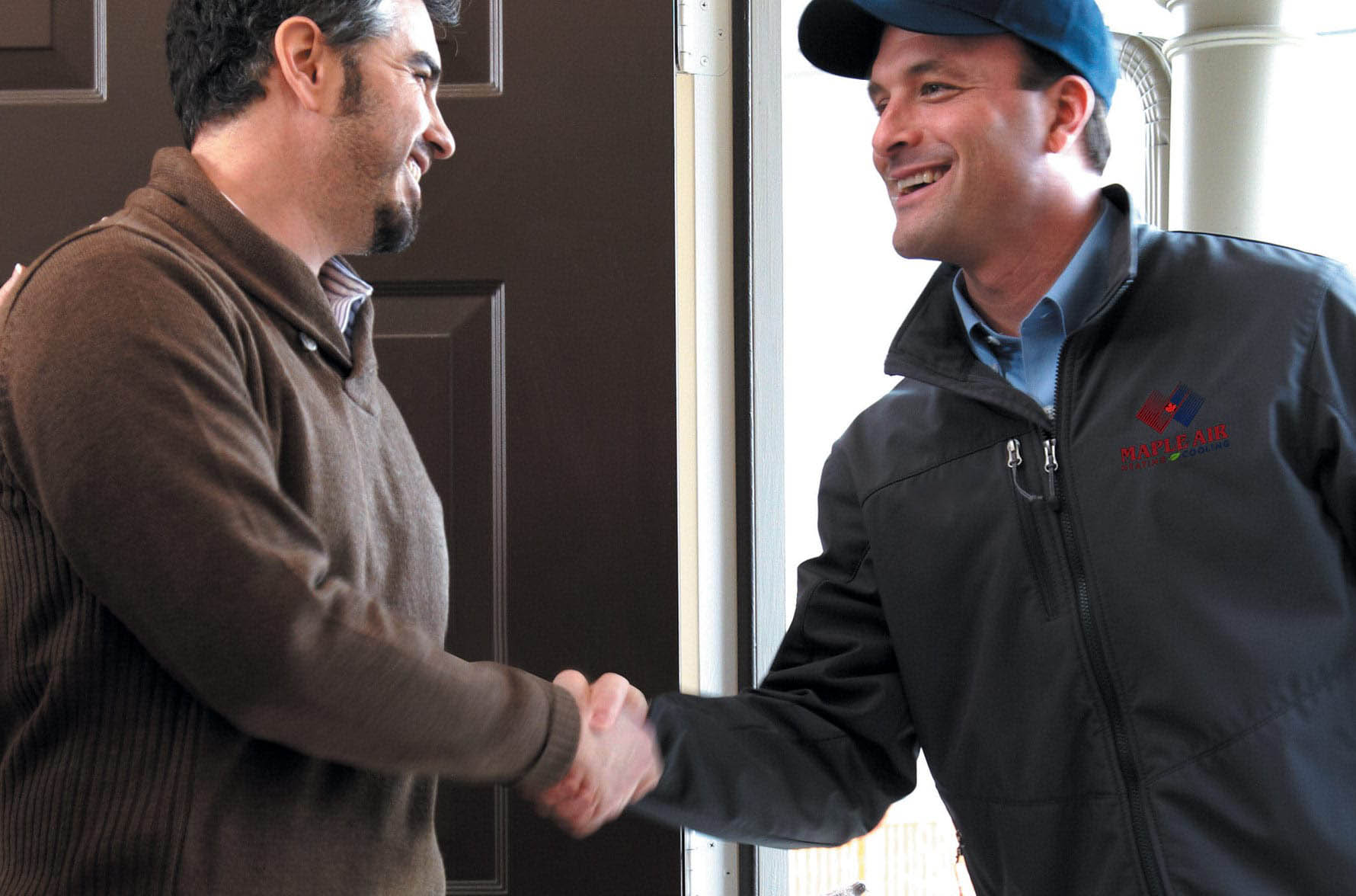 100% Satisfaction Guaranteed
Certified, Knowledgeable & Licensed Technicians at your Service

Same Day Service & Installation Available*

Honest and Competitive pricing