The Ideal Temperature for Your Air Conditioner this Summer
The weather is finally warm, but that means it's time to start cooling your home. Choosing the right temperature for your home doesn't seem complicated, but when you share a household it can be hard finding the perfect temperature for everyone to agree on. It doesn't have to be difficult, finding the ideal temperature will make everyone in your home feel comfortable.
Comfort
On average, most people feel comfortable when their air conditioner is set between 22 to 25 °C. Test out the right temperature for your household but moving up or down a degree until everyone is satisfied.
Savings
Although the main priority of your air conditioner is keeping you comfortable by cooling your home, cost should be an important factor to keep in mind. The average temperature you keep your air conditioner will be reflected on your energy bill. To save more on your bills, set your air conditioner at a higher temperature. If you have that one family member who needs a cool home at all times, raise the temperature on your thermostat whenever no one is in your home.
Smart Thermostat
A smart thermostat, like the Ecobee3 Lite or the Ecobee4 from Maple Air Heating and Cooling in Vaughan, will help make keeping your home comfortable while staying cost efficient simple. With the Ecobee4 smart thermostat, you won't have to worry about hot or cold spots and will be able to keep the rooms that you prioritize cool with their sensors. The sensors offered by the Ecobee4, from Maple Air Heating and Cooling in Vaughan, allow the thermostat to detect when someone is in the room guaranteeing maximum comfort. In addition, the mobile app makes it simple to control the temperature when you're not home- so if you forget to set a higher temperature when you leave your house there's no need to stress.
Maple Air Heating and Cooling
, located in the Greater Toronto Area, has been around for over 25 years. We offer a variety of
air conditioners
and
thermostats
that fit everyone's personal needs and wants.
Contact us
today to speak with a specialist to learn more about the proper systems that keep your home cool and comfortable, without breaking the bank, this summer.
Are you a loyalty member? Just for reading our blog post we'd like to give you 1000 bonus points, add them to your account with the code:
TEMP1000
. Not a member? Not to worry,
sign up
and start earning points today. New members receive a free $50 welcome gift!
Back to all blogs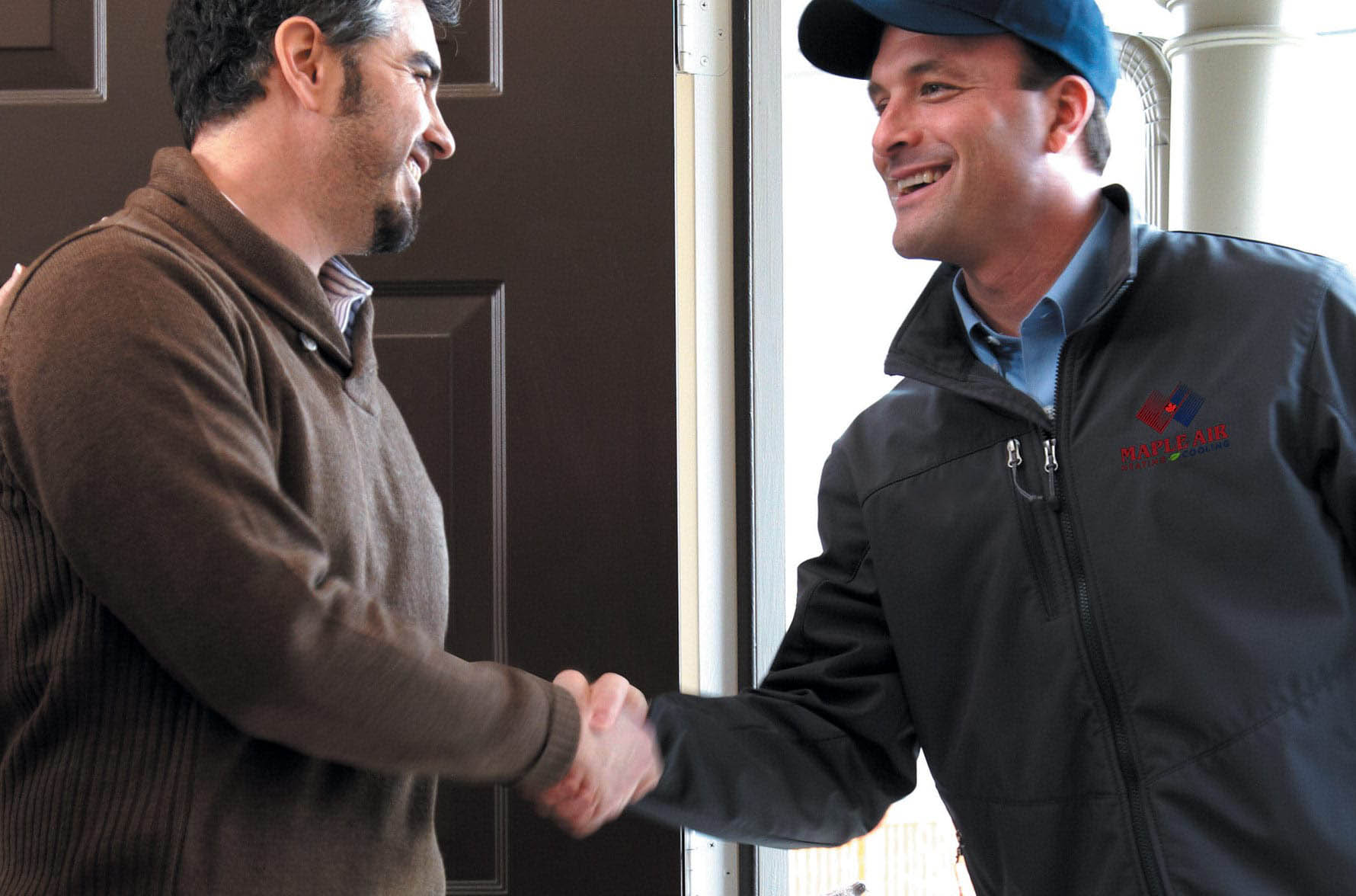 100% Satisfaction Guaranteed
Certified, Knowledgeable & Licensed Technicians at your Service

Same Day Service & Installation Available*

Honest and Competitive pricing