Furnaces: Renting Vs. Owning
There are three types of
furnaces
currently on the market: single-stage, two-stage, and modulating. Each furnace has its own specifications, however, the end goal they share in common is providing heat. At
Maple Air Heating and Cooling
, we are dedicated in educating our customers about our products. Check out our recent blog post,
Furnaces 101: What You Need to Know About Your Furnace
, to learn more in depth about furnaces, their functions and specifications.
As a premium provider of heating and cooling products and services in the Greater Toronto Area,
Maple Air Heating and Cooling
has a variety of different furnaces to choose from. In addition to a
wide range of units
,
Maple Air Heating and Cooling
, located in Vaughan, provides customers with the option of renting or owning a furnace. Keep on reading to find out the right option for you.
Renting
High quality systems can be quite pricey, and for some buyers spending a large sum of money is not an option. Although there is the option of acquiring a bank loan, it is still not a suitable option for every customer.
Renting
is a great solution for customers who prefer to make payments in small installments overtime. In addition, renters are given free parts and labor warranty on all repairs which relieves any stress if issues arise. All furnace repairs are performed by
Maple Air Heating and Cooling
's, serving the Greater Toronto Area, certified technicians.
Renting
a furnace unit can be a great option for those who may be living at their residence for an undetermined period of time or are constantly moving around. If you are unsure of your length of stay you may not want to fully commit to buying a furnace.

Owning
There are two different options in owning a furnace. The first option is paying the entire cost up front. The second option is
financing
.
Financing
is similar to renting in the sense that you don't need to spend a large sum of money in one purchase.
Financing
gives you the option to also pay in installments of either 5 or 10 years. Also, at
Maple Air Heating and Cooling
, we offer 12 months of no payment and no interest. The difference, however, between financing and renting is that with financing you get to have ownership of your furnace once all payments are complete. If you plan on living in your home for a long period of time, owning is the right option for you. In addition, if you would like to add value to your home, owning a furnace is a method of achieving this.
At
Maple Air Heating and Cooling
, we understand that investing in a high-efficiency furnace can be a big expenditure for many. Our main goal is to bring comfort to your home and provide the most affordable and efficient way in obtaining a furnace, whether that be
buying
up front,
financing
, or
renting
.
Maple Air Heating and Cooling
, located in Vaughan, strives in bringing the ultimate savings for your benefit.
Contact us
today to find the right furnace, and right payment option, for your home.
Back to all blogs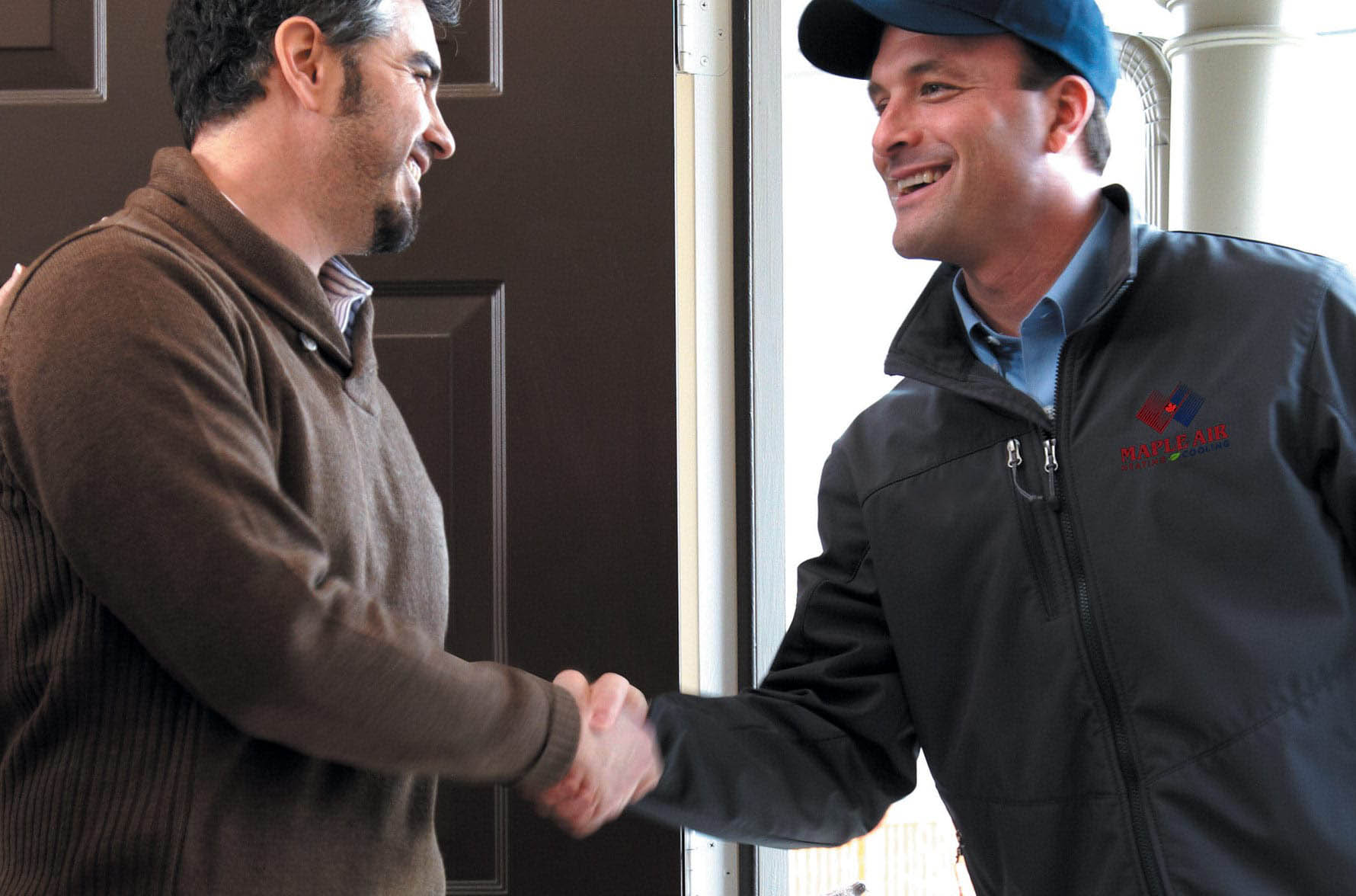 100% Satisfaction Guaranteed
Certified, Knowledgeable & Licensed Technicians at your Service

Same Day Service & Installation Available*

Honest and Competitive pricing