Air Balancing in Your Home
Have you ever left a room and walked into another one and noticed it was much colder? When the air in your home is unbalanced you will be able to feel how some rooms may be much hotter or colder than other rooms. Fortunately, there are ways to prevent this from happening and have your home be the same temperature overall.
What is Air Balancing?
Air balancing is adjusting your HVAC system to assure that air is flowing consistently and evenly throughout the home. Air balancing is a process that should be done by a certified HVAC technician because they must test and adjust your HVAC system accordingly to achieve proper results.
Advantages of Air Balancing
The most obvious advantage of air balancing is that every room in your home will be the same consistent temperature. Another advantage of air balancing is that it provides better air quality by decreasing the amount of pollutants that have accumulated within a certain area of the home. A reason why many people should consider air balancing is because it also increases energy efficiency, meaning lower energy bills, because the HVAC system doesn't need to overwork itself when air is balanced.
Negative Effects of Unbalanced Air
Leaving the air in your home unbalanced can cause several negative effects. A few of these negative effects include:
• Your home will not feel as comfortable with fluctuating temperatures
• Your energy bills will be much higher
• Poor air circulation
• Higher chances of pollutants clogging up systems
• Contaminated air
• Decreased lifespan of HVAC systems
• Hot and cold spots in your home
You spend a lot of time in your home, thus, it is crucial that it is comfortable and safe for your health. It is important to considering balancing the air in your home in order to have the best air quality for you and your family. If you are unsure about the current state of airflow in your home, a certified technician from
Maple Air
in Vaughan can give you an assessment.
Contact us
today for any questions or to book an appointment with a certified HVAC technician.
Are you a loyalty member? Just for reading our blog post we'd like to give you 1000 bonus points, add them to your account with the code:
AIR1000
. Not a member? Not to worry,
sign up
and start earning points today. New members receive a free $50 welcome gift!
Back to all blogs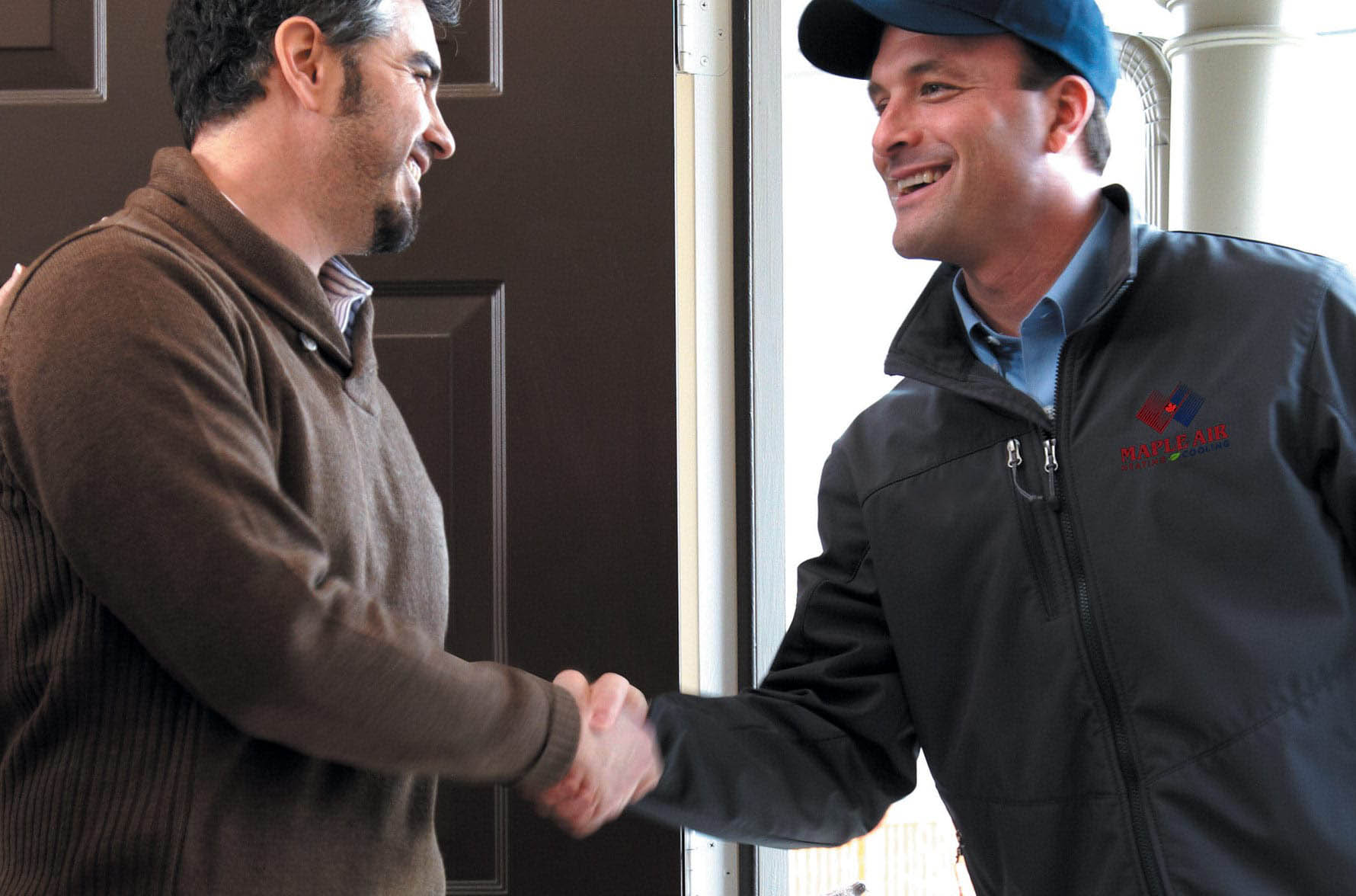 100% Satisfaction Guaranteed
Certified, Knowledgeable & Licensed Technicians at your Service

Same Day Service & Installation Available*

Honest and Competitive pricing