New Year's Resolutions for Your Home
New Year's Resolutions for Your Home
Every year, as the new year begins, many write down a list of what they want to do different in the new year. Usually, this list revolves around personal goals, such as going to the gym or eating healthier. Overall, it is a way of improving our lives. So why not make new year's resolutions for your home? This is the environment you live in and is therefore an important factor in making your new year better.
A Clean Environment
Clutter, dirt, and dust are not uncommon in many households. Many want a clean home but find reasons why this can't be achieved, such as not enough time or feel like things get messy too quickly. In the new year find a method of keeping your home clean that works for you. Whether that be cleaning your home every Sunday, having a list of chores allocated to each family member, or simply being more mindful about putting things away immediately. In addition to the surface level of cleaning, your home's air needs to be clean as well in order to have a healthy atmosphere. Make sure you are changing your air filter every 3 months. Forgetting to do this causes dust and dirt to build up within in your home, which not only affects your air quality but also the efficiency of your HVAC system.
Complete All Needed Maintenance
Just as you cut the grass in the summertime or plow the snow in the winter, you need to make sure you are taking care everything within your home that allows it to function in order for your home to be in good condition for the years to come. Your HVAC system plays a big role in helping your home be comfortable and liveable. Without a furnace, you would freeze during the wintertime. Without an air conditioner, your home would be extremely uncomfortable during the summertime. Hence why it is essential to perform proper HVAC maintenance in order to keep your system running smoothly all year long. At
Maple Air Heating and Cooling
, serving the Greater Toronto Area, our certified technicians can provide you with any necessary maintenance.
Upgrades are Necessary
Every few years you may upgrade your furniture, phone, or car. Just as you have other upgrades in your life, it is important not to neglect the upgrades your home needs. Whether that be a new roof, new windows, or new furnace. Our homes, and all that's within, have a lifespan just like most things. Eventually things can no longer be repaired and need to be replaced. If you have noticed that your furnace is not working as well,
Maple Air Heating and Cooling
serving the Greater Toronto Area can help you find a new furnace that will best suit your home.
A new year is a new start. With the year coming to an end, this is a great time to reflect on ourselves and our home. Think about all the things in your home and how long they've been around. Whether you need a maintenance, repair, or replacement,
Maple Air Heating and Cooling
serving the Greater Toronto Area can be of assistance.
Contact us
today to speak to a specialist. Maple Air Heating and Cooling would like to wish everyone a happy new year!
Back to all blogs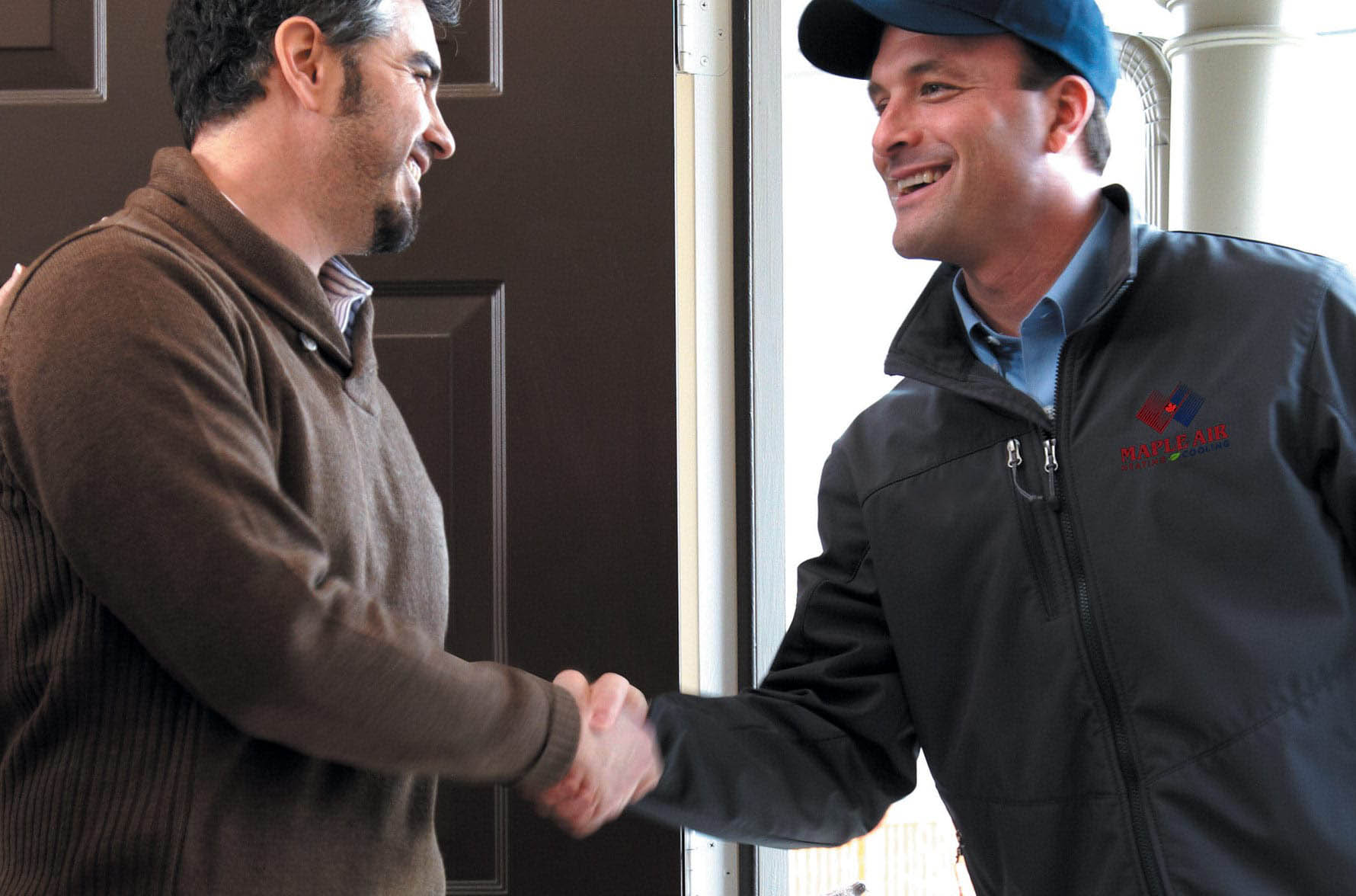 100% Satisfaction Guaranteed
Certified, Knowledgeable & Licensed Technicians at your Service

Same Day Service & Installation Available*

Honest and Competitive pricing