Why You Should Pay Attention to Your Home's Air Quality
You can feel the difference in the air quality you breathe in a busy metropolitan area versus an isolated national park. You spend a lot of time in your home, thus, it is important that the air quality is at its prime. Having poor air quality can lead to many consequences, the biggest consequence being your health. Keep on reading to understand the importance of your home's air quality.
Indoor Air Pollution
Your home is closed spaced limiting where air pollution can escape. There are many sources of air pollution such as dust, mold, smoke, and formaldehydes. Dust is the most common form of air pollution in your home. It is important to be constantly getting rid of the dust in your home, however not cleaning dust leads to high build up which causes higher than normal air pollution. Mold grows when there are high levels of moisture in the home. If mold builds up extreme levels you will be able to smell it, overall, it will negatively affect your health. Unfortunately, many common household products have chemicals that pollute the air in your home. Due to the fact that your home is well insulated it makes it hard for these chemicals to leave your home. If you or a family member smoke inside the home, you pollute the air in your home with thousands of chemicals.
Consequences to Your Health
The biggest harm from poor air quality in your home is the consequences it has on your health. There are many symptoms you make experience as a result of poor air quality such as:
⁃ Sneezing
⁃ Coughing
⁃ Dry throat, eyes, and skin
⁃ Difficulty Breathing
⁃ Headaches
Breathing poor air quality for a long term period can result in more serious health issues such:
⁃ Infection
⁃ Lung disease
⁃ Lung Cancer
Cost
Poor air quality leads to higher energy bills due to the fact that pollutants affect the efficiency of your HVAC systems. Poor performance of your HVAC systems as a result of pollutants can lead to many more repairs and early replacement.
Keeping Air Quality Clean
There are a number of ways to maintain good air quality in your home such as
air cleaners
,
humidifiers
,
ventilators
,
UV lamps
, and
thermostats
, all offered by
Maple Air
in Vaughan. To learn more about how to better your home air quality,
contact us
today book an appointment with a certified technician.
Are you a loyalty member? Just for reading our blog post we'd like to give you 1000 bonus points, add them to your account with the code:
QULTY1000
. Not a member? Not to worry,
sign up
and start earning points today. New members receive a free $50 welcome gift!
Back to all blogs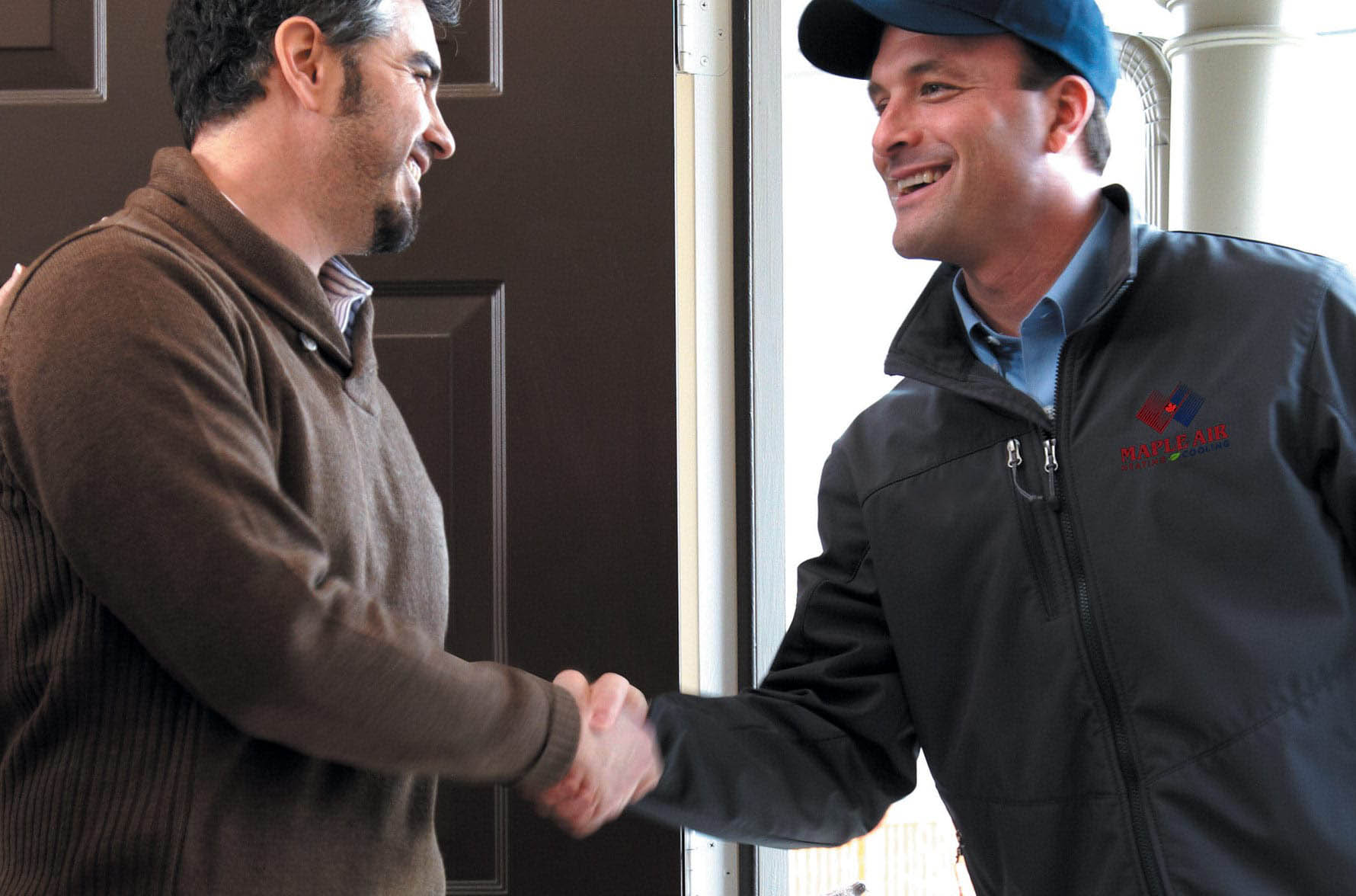 100% Satisfaction Guaranteed
Certified, Knowledgeable & Licensed Technicians at your Service

Same Day Service & Installation Available*

Honest and Competitive pricing