When is The Right Time to Replace Your Furnace?
Phones, computers, and cars, all have a lifespan; just as your furnace does. Unfortunately, your furnace cannot last forever and as it gets older it will start to experience more issues that eventually will not be worth repairing. Some breakdowns are common and repairable, but there comes a time to decide to replace your old furnace. Keep on reading to find out some key signs that will indicate when it is the right time to replace your furnace.
How Old is Your Furnace?
The average life expectancy of a furnace is 15 years. When your furnace is nearing this age it is best to start looking out for a new furnace. Another factor to keep in mind is how well your furnace has been maintained throughout its lifespan; if it was not well maintained the lifespan may be shortened. The more problems your system encounters means there are more warning signs that your furnace needs to be replaced.
Regular Maintenance
Regular maintenance is essential to not only keep your furnace in its best condition, but to also understand the condition it is currently in. If your furnace is old and close to the end of its life span an HVAC technician can inform you, allowing you to prepare to purchase a new furnace.
Expensive Energy Bills
An older furnace will not perform nearly as well as a brand new and well-maintained system. Holding on to your old furnace will result in expensive energy bills, and in the long-term will not be worth keeping. It is financially smarter to invest in a new furnace to avoid racking up expensive energy bill costs an older furnace will cause.
Discounts
If you have come to the conclusion that your furnace is nearing its lifespan and you are ready to purchase a new one, keep an eye out for discounts. Maple Air offers a variety of
promotions, rebates, and trade-in programs
making it simpler to get systems for your home at an affordable price.
If you are still unsure if you should replace your furnace, book an appointment with a
Maple Air Certified Technician
to inspect the condition of your furnace to find out if it is time to be replaced. When you are ready to replace your furnace, check out the variety of furnaces offered by
Maple Air
. For anymore questions,
contact us
today.
Are you a loyalty member? Just for reading our blog post we'd like to give you 1000 bonus points, add them to your account with the code:
RPLCE1000
. Not a member? Not to worry,
sign up
and start earning points today. New members receive a free $50 welcome gift!
Back to all blogs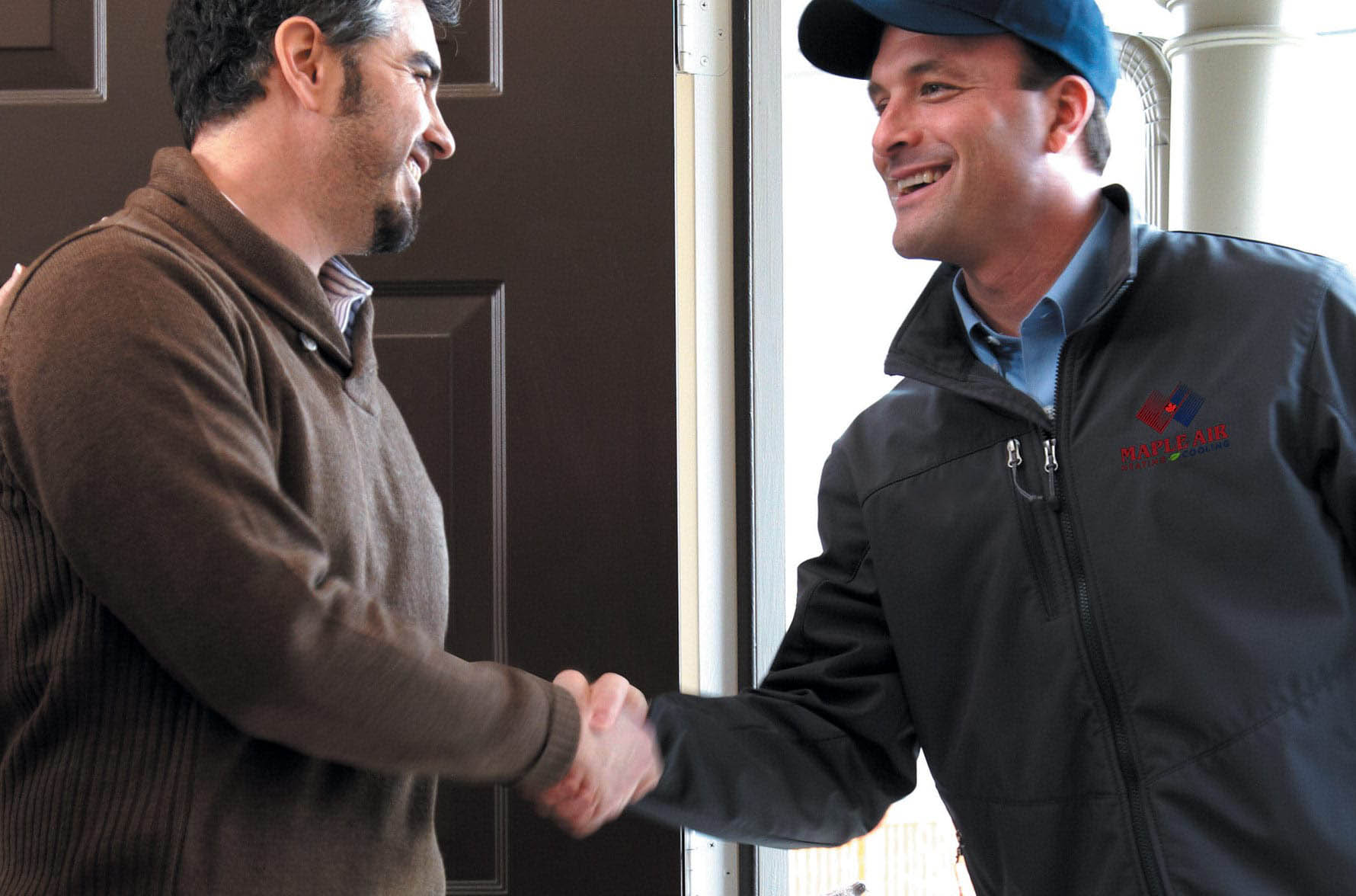 100% Satisfaction Guaranteed
Certified, Knowledgeable & Licensed Technicians at your Service

Same Day Service & Installation Available*

Honest and Competitive pricing