New Year's Resolutions for Your Home
Whenever you think of New Year's resolutions you may think of ways to better yourself as a person and better your life overall. It is likely that bettering your home has never come up as an option, but why not try to improve your home in the new year as well? Your home is your environment; it should be as much of a priority of improving as it is to improve yourself. Here are a few ways you can improve your home in 2019.
Decor
The look of your home can tell a lot about you as a person; cozy, modern, or even just simple. Decorating your home is a great way to express your creativity, but it is also important in making your home feel like its yours.
Fireplaces
are a great addition to your home, not only do they make a wonderful centerpiece but they are also very useful. There are a variety of sizes, styles, brands, and types of fireplaces to choose from ensuring that there will be one that will fit your home.
Smart Thermostat
Technology improves greatly every single year, instead of buying yourself a new smartphone this year why not invest in a smart thermostat instead to improve your home?
Smart thermostats
have many different benefits for your home such as saving energy, ability to adjust the temperature of your home from anywhere, and easily programmable. With a smart thermostat you will not only be shrinking your bills but also your carbon footprint. It's 2019, if you don't already have a smart thermostat then it should definitely be on your list this year.
Improved Air Quality
If improving your health was on your personal New Year's resolution list this year, it should definitely be on your home's list too. There are many pollutants in your home that unfortunately are not visible such as bacteria, pollen, smoke that can damage your health. An
air cleaner
, or air purifier, can help keep the air in your home clean by filtering out these pollutants.
HVAC Maintenance
Just as you have your regular doctor checkups, you should also be having HVAC checkups for the systems in your home. In order to keep your systems in good condition you should have regular
maintenance
. If you run into any problems, you should always call an HVAC technician to see what
repairs
should be done. To keep your home in its best condition, you need to make sure all your HVAC systems are also in their best condition.
A new year is a great time to make improvements in every aspect of your life, and your home is definitely a huge part of your life.
Maple Air
can help you make all necessary improvements for your home.
Contact us
today for any questions about the improvements you want to make in your home. Happy New Year to you and your family, from Maple Air.
Are you a loyalty member? Just for reading our blog post we'd like to give you 1000 bonus points, add them to your account with the code:
NEWYEAR1000
. Not a member? Not to worry,
sign up
and start earning points today. New members receive a free $50 welcome gift!
Back to all blogs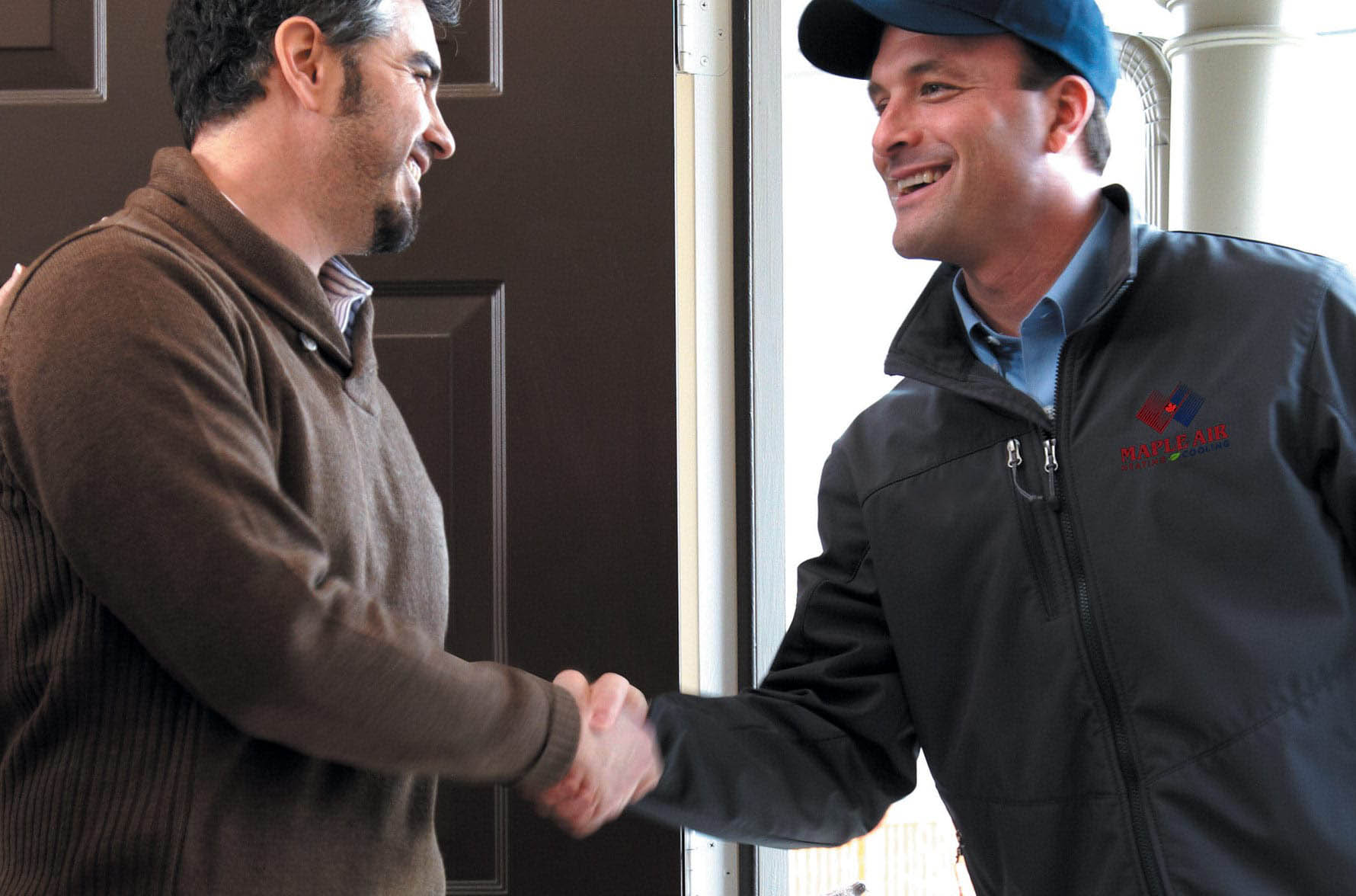 100% Satisfaction Guaranteed
Certified, Knowledgeable & Licensed Technicians at your Service

Same Day Service & Installation Available*

Honest and Competitive pricing