Why You Should Get an Outdoor Fireplace
Napoleon Fireplace
has a lot to offer to those who buy an outdoor fireplace for their patio or pool area. In addition to beautifying a space, it provides warmth when temperatures drop. The right outdoor fireplace complements a property by adding to its overall aesthetic and increasing its visual appeal.
Here are some of the reasons why you should get an outdoor fireplace:
It Improves the Appearance of a Home
Outdoor spaces are often underwhelming. They're not always given the time or attention that they deserve. An outdoor fireplace becomes a focal point in your backyard space. It's functional but also attractive.
It Increases the Home's Value
Adding extras to a property increases its value. If you were to sell your home, you'd be able to include the outdoor fireplace in its valuation. It's the kind of extra that people look for in a patio or pool area.
It Provides Warmth During the Colder Weather Months of the Year.
You can still spend time outside even when the temperatures drop. The fireplace will keep you and your family warm. Entertaining visitors outdoors is easier when you have a dedicated spot in the yard that is temperature-controlled.
As you can see, there are many advantages to owning an outdoor fireplace including how it looks visually, how it functions, the value it adds to the property, and the way it helps you entertain guests. You likely have a few ideas for its use of your own, too. It's the type of investment that pays off in value over a short period of time.
Now that you have an outdoor fireplace from Napoleon Fireplace on your patio, you can start enjoying its many uses. You'll be able to entertain family and friends conveniently even when the seasons change. Having a dedicated spot outside your home for gatherings is ideal because it allows you and your guests to enjoy the outdoors and all the beauty and marvel nature have to offer. Check out the variety of
indoor and outdoor fireplaces
Maple Air offers. Summer is the time to work on improving your outdoor space.
Contact us
today and we would be happy to help you find the best outdoor fireplace for your outdoor space.
Back to all blogs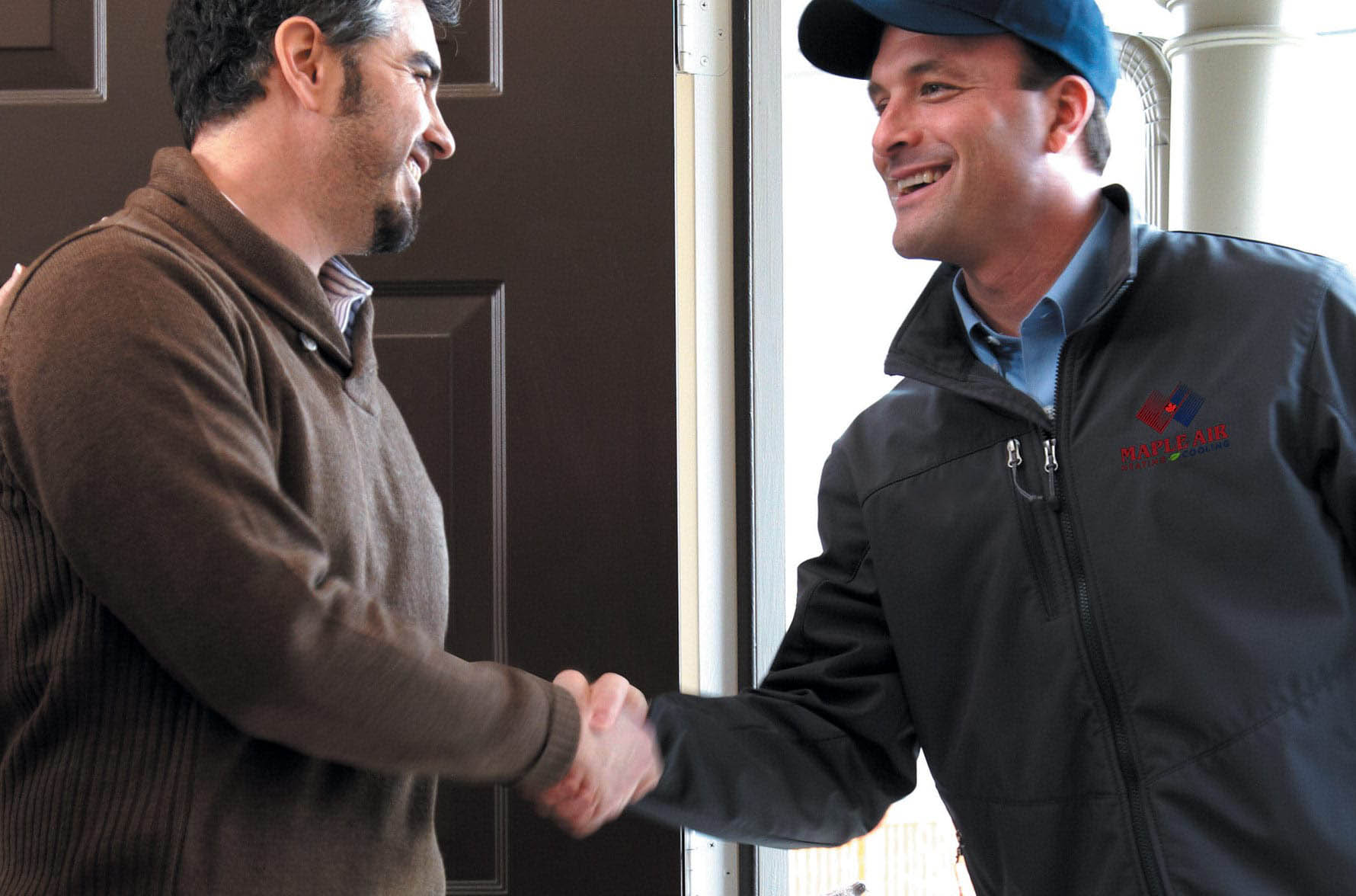 100% Satisfaction Guaranteed
Certified, Knowledgeable & Licensed Technicians at your Service

Same Day Service & Installation Available*

Honest and Competitive pricing