Why Carrier Air Conditioners?
In 1902, Willis Haviland Carrier designed the first modern air conditioner system. For over 100 years, Carrier has been a leader in the industry proven by their track record of success and premier product line. Carrier continues to be a household name and offers the most desirable air conditioner units for homeowners.
Product Line
Carrier is known to be one of the most dependable HVAC equipment companies in its industry. Carrier has three product lines that fit different needs and offer different benefits. The three product lines include:
- Comfort Series
- Performance Series
- Infinity Series
Carrier's comfort series is the most affordable out of all three product lines. The performance series is extremely versatile mid-level unit. Finally, the Infinity series is the top of the line offering and has the highest Seasonal Energy Efficiency Ratio (SEER) ratings. Carrier is known for its amazing features, strong reliability, and high efficiency.
Benefits
Carrier has continued to be an industry leader for over 100 years because of all of the benefits its air conditioners offers, such as:
-
Wide Variety:
Carrier's wide product line allows consumers to have different options to choose from that suit their personal needs and fit any budget.
-
Technology:
Carrier has patented technological features that allow for powerful performance.
-
Energy Efficient:
Highly energy efficient product line with excellent Seasonal Energy Efficiency Ratio (SEER) ratings.
-
Quiet:
Quiet systems are essential for homeowners in residential areas. Carrier's quiet systems won't disturb you or your neighbours.
In addition to all the advantages Carrier's products offer, the company as a whole has a strong focus on sustainability and green building. Carrier has committed to reducing the greenhouse gas impact of their products by offering the world's most energy-efficient air conditioners.
Ready for an air conditioner upgrade this summer? Visit
Maple Air
to check out the variety of
Carrier air conditioners
offered. Our specialists will help you choose the best air conditioner that fits your needs, budget, and your home.
Contact us
today and we will be happy to answer any questions.
Are you a loyalty member? Just for reading our blog post we'd like to give you 1000 bonus points, add them to your account with the code:
CARRIER1000
. Not a member? Not to worry,
sign up
and start earning points today. New members receive a free $50 welcome gift!
Back to all blogs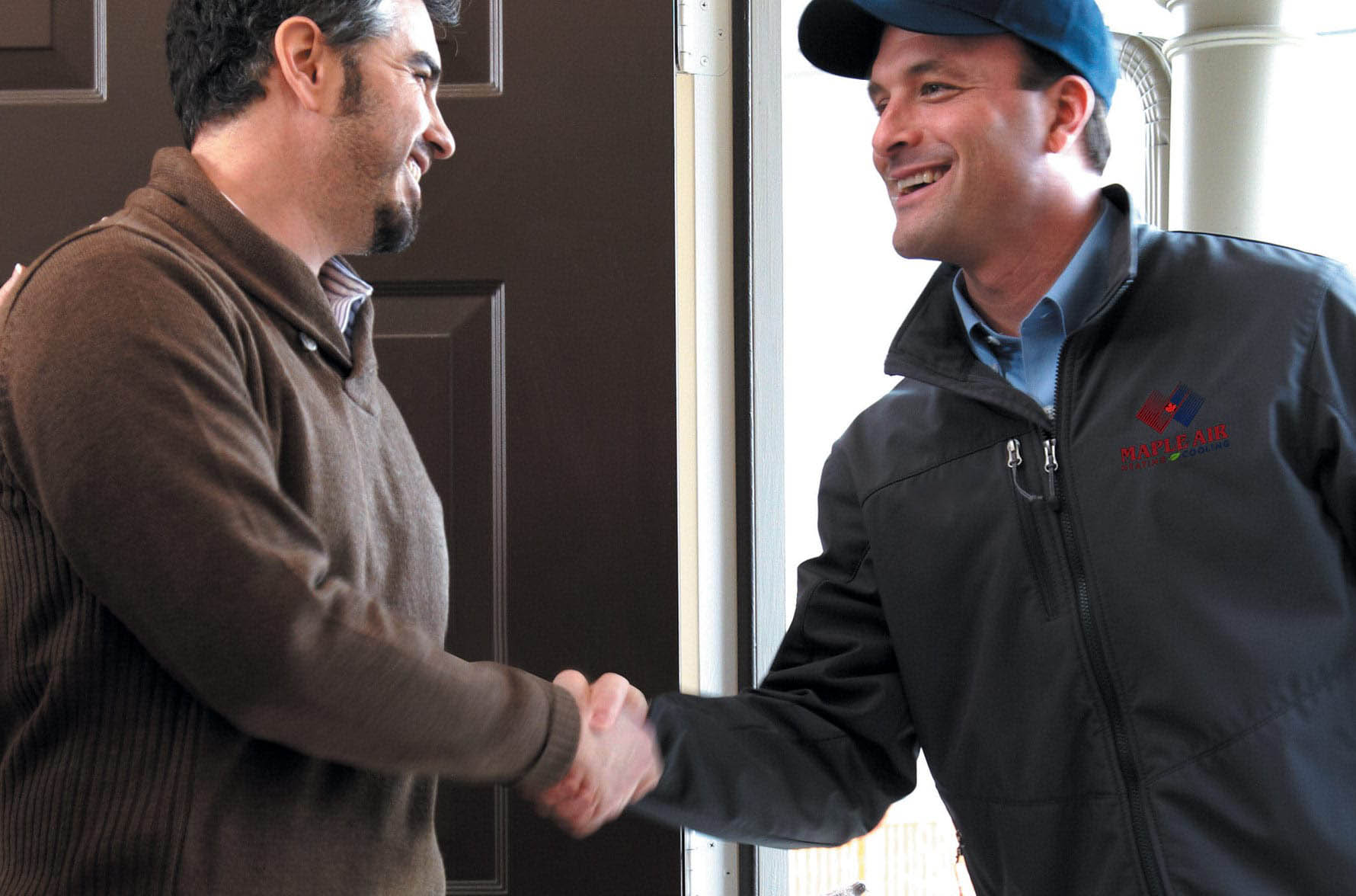 100% Satisfaction Guaranteed
Certified, Knowledgeable & Licensed Technicians at your Service

Same Day Service & Installation Available*

Honest and Competitive pricing