Top Reasons to Buy an Electric Fireplace
Top Reasons to Buy an Electric Fireplace
Today, millions of Canadians appreciate the beauty and warmth of electric fireplaces. This popular home amenity improves the quality of daily life for many households. Consider just a few of the excellent reasons to prefer an
electric fireplace
in Toronto.
About Electric Fireplaces
Either wall mounted or built-in as an insert, an electric fireplace mimics the beauty of a traditional wood burning hearth. Yet since it utilizes electricity to generate heat, not flames, this heating mechanism does not require a chimney or a flu pipe. It installs virtually anywhere in a room. Most electric fireplaces plug into electrical wall outlets in the home.
Benefits of Electric Fireplaces
Electric fireplaces generate warmth quickly. Today, they often feature highly realistic, and very beautiful, flame displays. Since they do not involve the generation of fire, these heating systems warm a room rapidly without posing a significant safety hazard or causing significant pollution. Most manufacturers supply tough exterior glass around flame displays; this transparent barrier remains cool to the touch, preventing toddlers and pets from sustaining accidental injuries near a hearth. Electric fireplaces create vibrant colour displays. Some units allow residents to adjust the height, shape, and hue of the "flame" at will with the assistance of a remote control.
Four Reasons to Buy an Electric Fireplace in the Greater Toronto Area
First, electric fireplaces cost far less money to install than wood burning fireplaces. Budget-friendly and stylish, these units lend visual interest to Toronto homes very cost-effectively. Second, most electric fireplaces prove easier to maintain than other home hearths. Since these units don't require the ignition of a blaze, residents don't need to maintain them by hiring chimney sweeps or regularly cleaning away ashes and soot. Thirdly, today top quality electric fireplace units automatically shut down at a designated temperature level. This equipment pleases homeowners concerned about fire safety. Fourth, the versatility of electric fireplaces allows these units to brighten virtually any room in a residence. An electric fireplace for your family in the Greater Toronto Area makes a great addition to any residence!
Maple Air Heating and Cooling
, located in the Greater Toronto Area, provides an array of electric fireplace for you to choose from. Check out our
fireplace collection
and
contact us
today to speak to a representative about installing a fireplace in our home!
Back to all blogs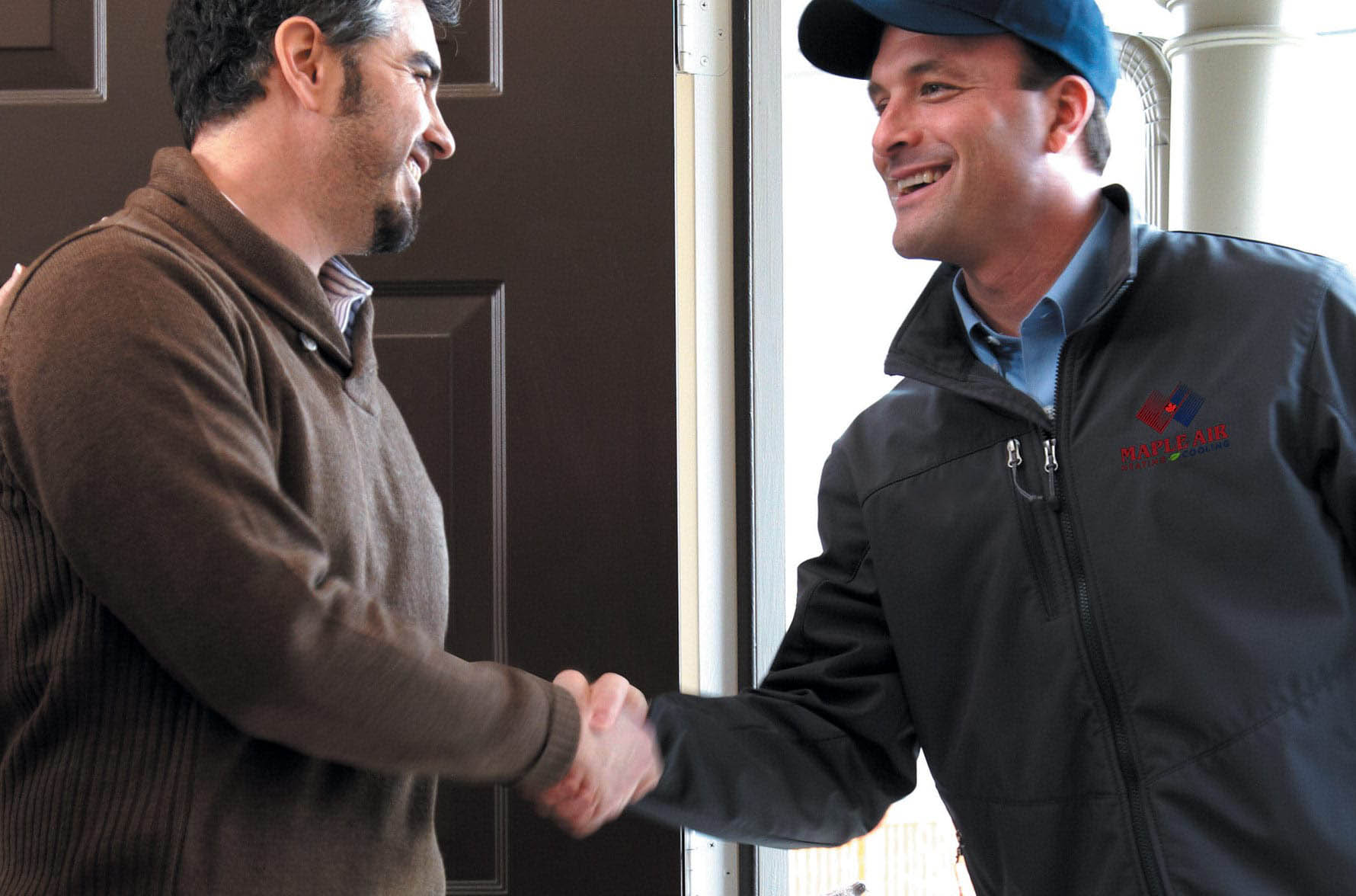 100% Satisfaction Guaranteed
Certified, Knowledgeable & Licensed Technicians at your Service

Same Day Service & Installation Available*

Honest and Competitive pricing