Tips to Prepare Your HVAC Units for a Snowstorm
Other than the cold, snow, and freezing rain, winter also brings us unexpected snowstorms. These storms affect us not only outside, but also inside our homes. In the case that a snowstorm hits your city, it is important to have your home and HVAC units prepared.
Inspection
It is important to have regular inspections by a certified HVAC technician to make sure there are no issues with your HVAC system, and if there are they must be repaired. If you haven't gotten an inspection recently, book an appointment with a
Maple Air specialist
to make sure your home is prepared for anything mother nature throws.
Clear of Snow and Ice
Make sure to clear off any snow and ice off the furnace venting outside, if you own a high-efficiency furnace, to assure that it runs effectively. Choosing not to clear of snow and ice can cause a blockage on the exhaust venting outside, which will result in the furnace to stop running and may cause further damage.
Air Vents
Check on all the air vents in your home to make sure none of them are blocked by furniture, clothing, or miscellaneous objects. If air supply and return vents are being blocked within your home, your home may feel colder as the air is not being distributed properly.
Emergency Generator
Anything can happen during a snowstorm, including a complete power outage in your home. It is risky to hope that your power will go back up quickly. The best solution in this case is to have a back up generator to allow your home's heating unit to continue to run, allowing your home to stay warm.
Snowstorms can be stressful, but unfortunately they are quite common during Canadian winters. It is best to think ahead and prepare your home in advance to avoid any additional stress during a storm. Make sure to have your home's HVAC units inspected by a
Maple Air
certified technician.
Contact us
today to book an appointment or to learn more about how you can prepare your home for a snowstorm.
Are you a loyalty member? Just for reading our blog post we'd like to give you 1000 bonus points, add them to your account with the code:
SNOW1000
. Not a member? Not to worry,
sign up
and start earning points today. New members receive a free $50 welcome gift!
Back to all blogs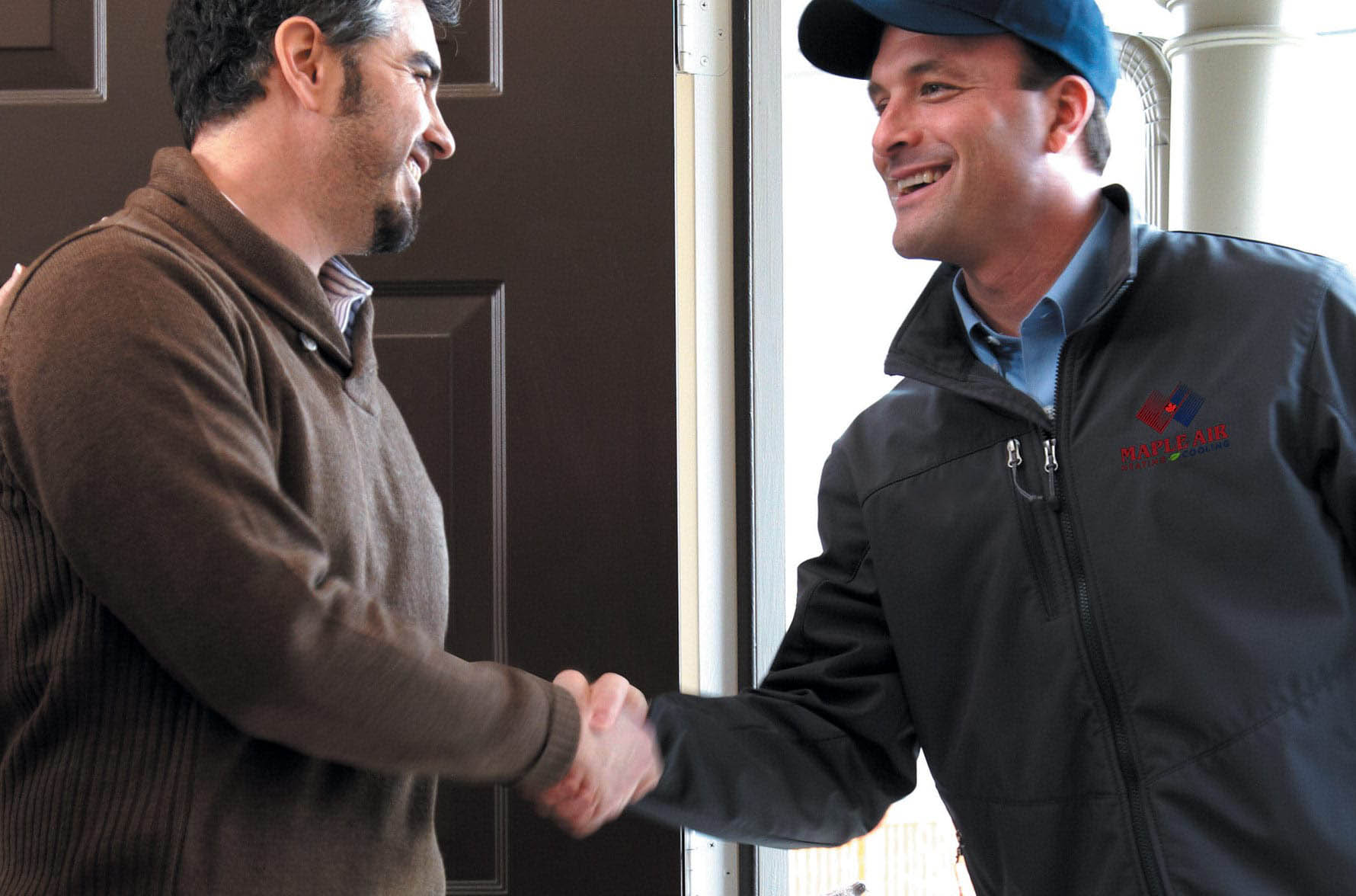 100% Satisfaction Guaranteed
Certified, Knowledgeable & Licensed Technicians at your Service

Same Day Service & Installation Available*

Honest and Competitive pricing