Reasons you Should Switch to the Ecobee Smart Wifi Thermostat
There is nothing more uncomfortable than a house that is too hot or too cold. Adjusting your thermostat can be a major hassle, especially if you cannot change it until you get home. You waste hours waiting for the temperature to rise or fall to your desired temp, all while being uncomfortable in your own home.
Lucky for you, the Ecobee WiFi thermostat is changing the game. With Ecobee, you can control the temperature of your house directly from your home. No more waiting for the temperature to cool off when you get home from a long day at work. With Ecobee, simply change the settings an hour or so before you come home and end your day with a nice cool blast of the air conditioner as you walk through the door.
Ecobee is more than just adjustable from your phone, it can also detect the temperature of the room that it is in. If it feels that it is too hot or cold for comfort, it can adjust its' settings accordingly. With Alexa voice command technology, you can also adjust the system in your home, hands-free.
Ecobee can also sense when you are home and offer reminders of suggestions for times to change your temperature. It can also give you insights into the energy levels that you are using in your home, which can help you make a more efficient plan for your heating and cooling schedule. It is quick and easy to install and is completely wireless. It's slick, the black chic look will go nicely on your wall without being a huge distraction from your decorating scheme. Ecobee is also compatible with most heating and cooling systems.
With the Ecobee, you can quickly and efficiently adjust the temperature in your home at all times. Not only does this offer great convenience to your life, it can also save you hours of being uncomfortable and lots of money in the long run, as you will not be blasting your heating or cooling unnecessarily. Invest in Ecobee today and enjoy the benefits of your perfectly temperature controlled home.
Maple Air offers the
Ecobee3 lite
and
Ecobee4
. To better understand which smart thermostat is best suitable for your home,
contact us
today and we would be happy to help you.
Back to all blogs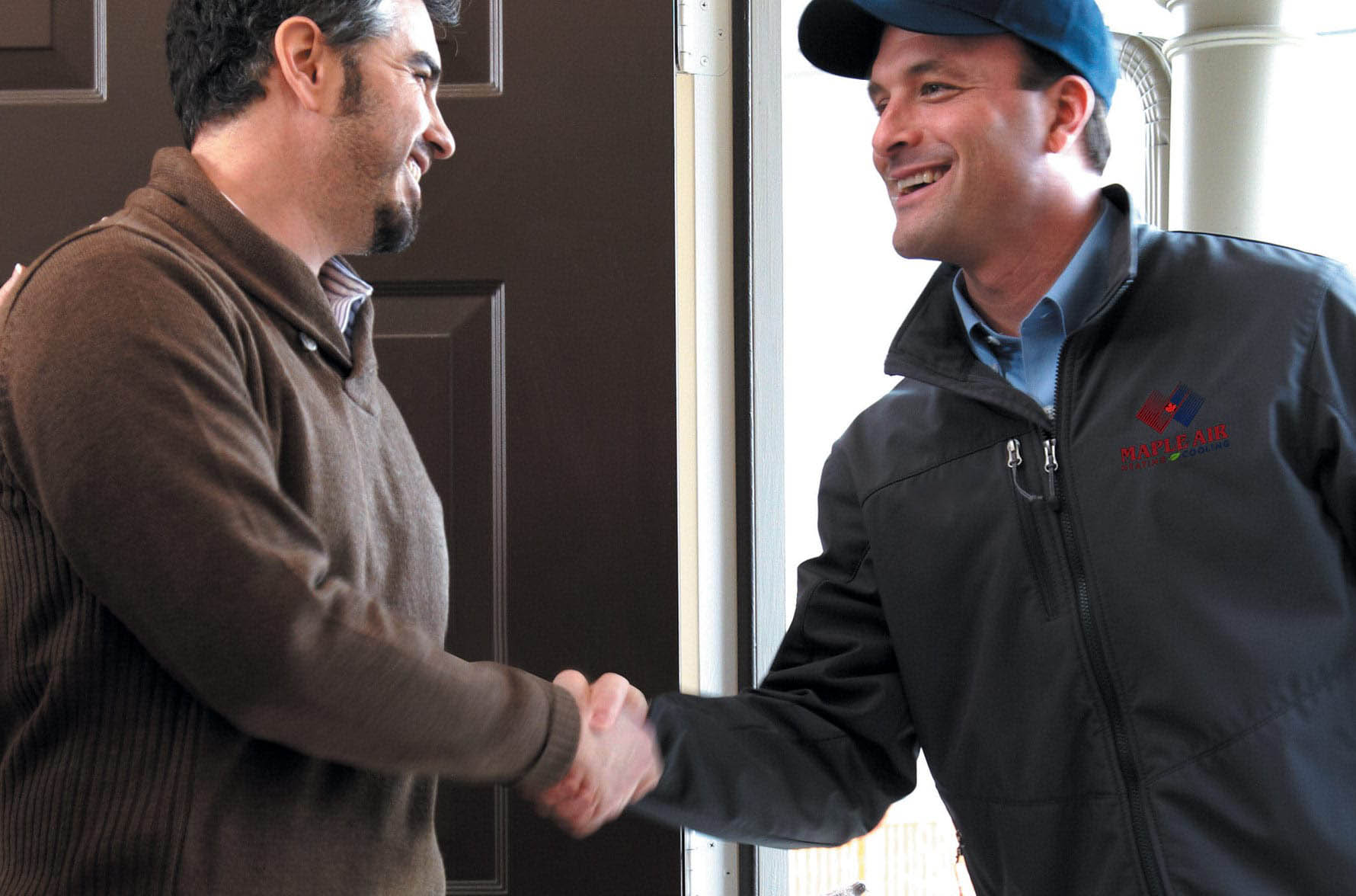 100% Satisfaction Guaranteed
Certified, Knowledgeable & Licensed Technicians at your Service

Same Day Service & Installation Available*

Honest and Competitive pricing