Reasons Why You Should Install an Air Conditioner this Spring!
In an ideal world, all homes and apartments would automatically come equipped with air conditioning. In the real world, however, many homes lack this important feature. This is particularly true of older houses, in which previous tenants may have used window units that they preferred not to leave behind. Many homeowners and apartment dwellers assume they can gut it out and get by without air conditioning. In the dead of winter, they may even treasure the thought of hot, sweaty days. That all changes when summer arrives. Suddenly, homes feel oppressively hot. Ideally, AC units should be installed well in advance, as this significantly reduces later hassles. The following are among the most compelling reasons for getting a head start with installing air conditioning during the spring.
It's Easier
Few things are more miserable than exerting strenuous physical effort on a muggy day. Unfortunately, if you don't install your AC during the spring, you'll be forced to tackle the job when the heat hits its peak. It's best to be prepared for the summer and complete this key task when you're not soaked in sweat.
It's Less Stressful
Heat exhaustion is a huge risk during the sticky summer months. If you're worried about your loved one's health on a scorching hot day, you may feel pressed to install your air conditioner quickly. Installing your air conditioner in the spring gives you more time and won't make you feel like you need to rush the process just to avoid your hot home.
More Accurate Temperature Control
It helps to get a feel for your air conditioning and how it might control temperature in your home. By installing your AC unit in advance, you buy yourself valuable time to get accustomed to the system and its unique features. This will leave you better equipped to handle sudden blasts of heat this summer.
Summer is just a few weeks away. Don't make the mistake of waiting to install your air conditioner in 30 degree weather. This is one of many situations in which procrastination is not advisable. Check out the variety of
air conditioners
Maple Air offers for your home.
Contact us
today to set up a date to install your air conditioner.
Back to all blogs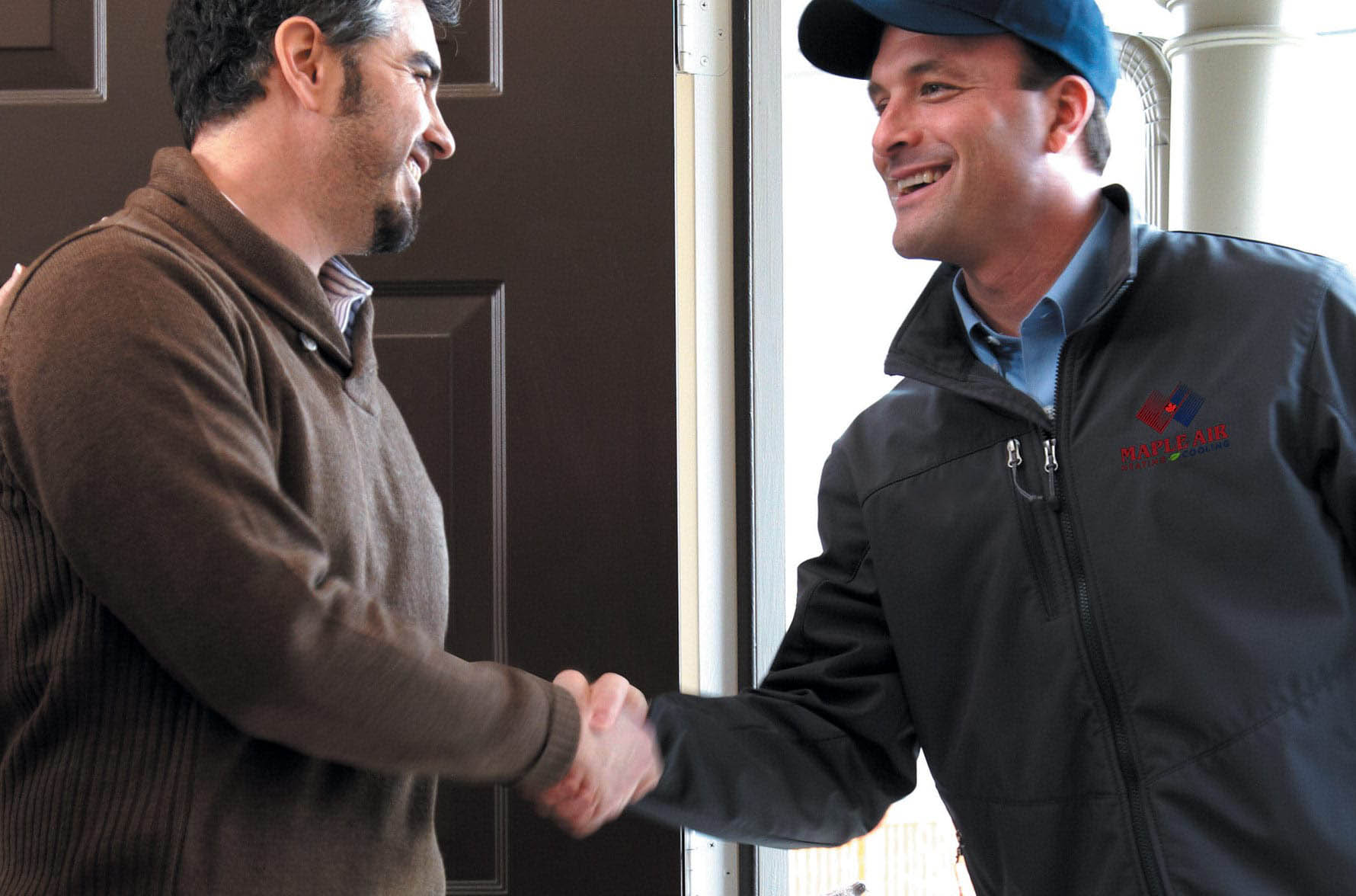 100% Satisfaction Guaranteed
Certified, Knowledgeable & Licensed Technicians at your Service

Same Day Service & Installation Available*

Honest and Competitive pricing