Is Investing in a Gas Fireplace Worth It?
Fall has arrived, the smell of pumpkin spice latte is in the air, and the time for cuddling with your loved ones by the fireplace is at hand. If there is no fireplace in your home, here are six reasons why you should consider a gas fireplace.
Convenience and Comfort
A gas fireplace requires very little maintenance: there are no logs to chop or store. There are no ashes to clean and no smoke. There is no need for cleaning and maintaining chimneys. Controlling a gas fireplace is also very easy: you can adjust the flame and the temperature on the thermostat – you can set it up to automatically turn off when a certain temperature is reached, thus suiting your exact preferences. Unlike the log fireplace, you can turn it on by the click of a button, and there is no need to wait, as a gas fireplace has a constant heat supply. Your gas fireplace will ensure the perfect level of comfort for any season. Gas fireplaces can be installed almost anywhere: living room, bedroom, kitchen, bathroom, or even outside.
Maple Air
located in Vaughan can easily install your new fireplace. A gas fireplace will enhance the ambiance of any home by making it cozier and more welcoming.
Environmentally-Friendly and Cost-Effective
This heating solution does not produce any fumes or particles into the air or in your home, and results in almost no emissions, making it one of the most environmentally friendly options. They don't leave contaminants behind. Not to mention, a gas fireplace can also cut your energy bills, saving you money in the long run. It generates enough warmth to decrease the cost of heating your home by up to 20%. Moreover, unlike log fireplace, gas one does not require cutting down trees.
Safe
A gas fireplace does not spark. Very often, they have a feature that enables homeowners to control the fireplace remotely. There is no open flame, so the chances of fire are drastically reduced. A gas fireplace is a safe option if there are children or pets in your home.
Increases The Value of Your Home
According to the survey performed by the National Association of Realtors, homeowners ranked a fireplace as one of the most desired additions to their homes. The study has also shown that adding a fireplace to your home can boost its value by up to 12%. A fireplace can exude a luxurious lifestyle, that can help you make your home look posher than ever. The cold months are ahead, contact
Maple Air Heating and Cooling
, serving the Greater Toronto Area, about installing your gas fireplace today! We are sure that there is a gas fireplace for you with the variety of options we offer.
Back to all blogs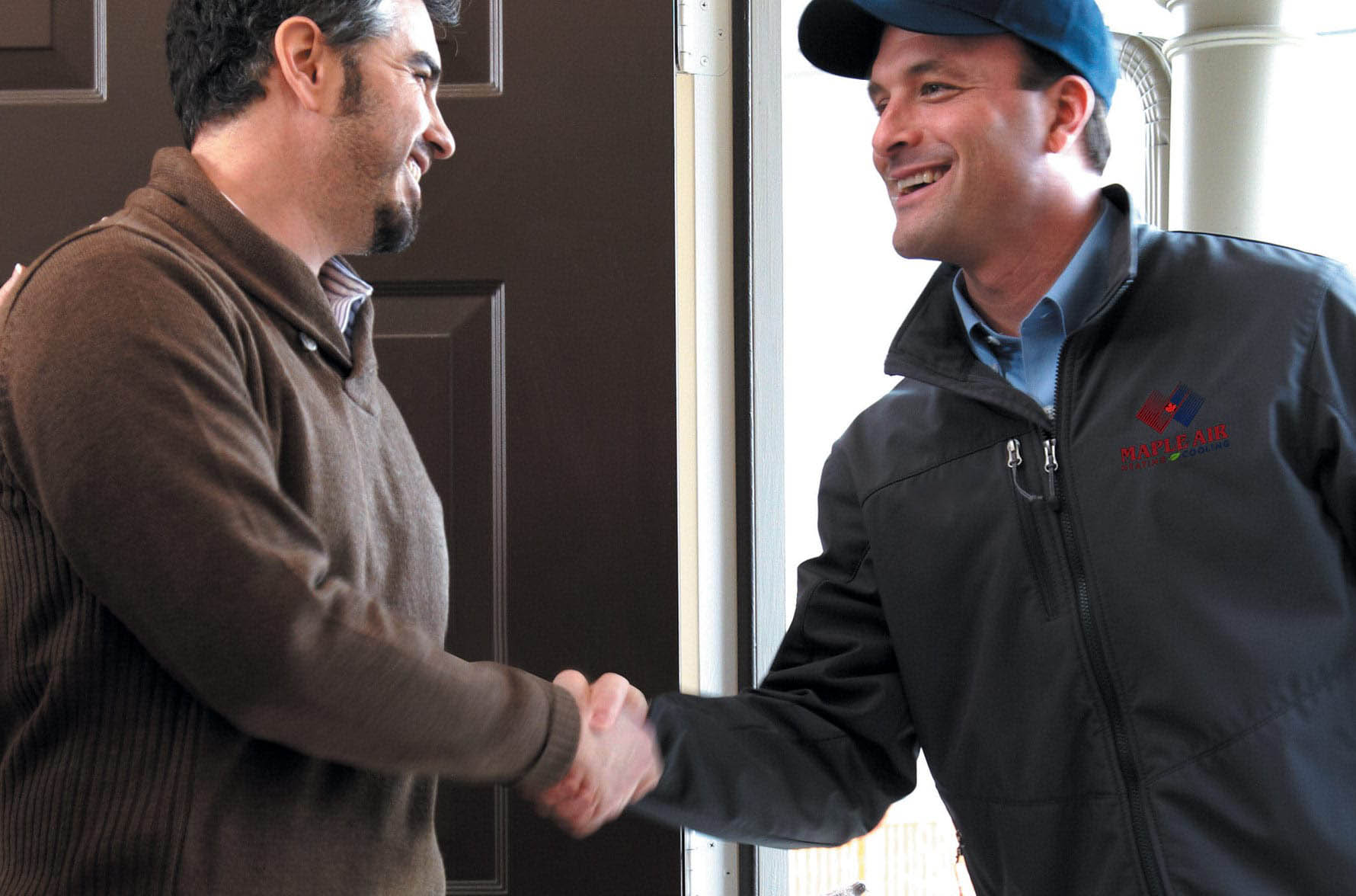 100% Satisfaction Guaranteed
Certified, Knowledgeable & Licensed Technicians at your Service

Same Day Service & Installation Available*

Honest and Competitive pricing