Important Questions to Ask Before Buying A Fireplace
Important Questions to Ask Before Buying A Fireplace
When shopping for a fireplace, it is important to understand that aside from just purchasing your fireplace it will also need to be installed. In order to choose a fireplace that best suits your needs and wants, as well as be professionally and properly installed, there are a few questions you should ask your fireplace dealer in order to assure that everything will go smoothly from the time of purchase to the installation. Keep on reading to understand some key questions you should be asking a fireplace dealer when shopping for a fireplace in the Greater Toronto Area.

How Much Does It Cost to Install?
When purchasing a fireplace in the Greater Toronto Area, you need to remember that there may be other costs involved. Often these costs may be installation, time, labor, venting etc. Make sure you understand the breakdown of costs when discussing the installation of a fireplace with a fireplace dealer in the Greater Toronto Area.

Are There Any Requirements I Need to Be Aware?
Depending on where you live, there may be some regulations and requirements you need to be aware of when installing a fireplace. The
Government of Canada
has some requirements regarding gas fireplaces, it would be good to bring these up with your fireplace dealer to better understand what you need to be aware of.

Do You Have Experience with Fireplace Installation?
Just as you would want someone experienced installing a pool, making renovations around your home, or making any repairs, you would also want a fireplace dealer that is experienced with installation. Make sure to ask if your fireplace dealer has experience installing the specific make and model of fireplace you are looking to purchase.
Fall is the best time to install a fireplace in your home. If you have been considering a fireplace for your home but are unsure or have any questions,
Maple Air Heating and Cooling
, serving the Greater Toronto Area, can be of assistance.
Contact us
today to discuss any questions you have about fireplaces and fireplace installation.
Back to all blogs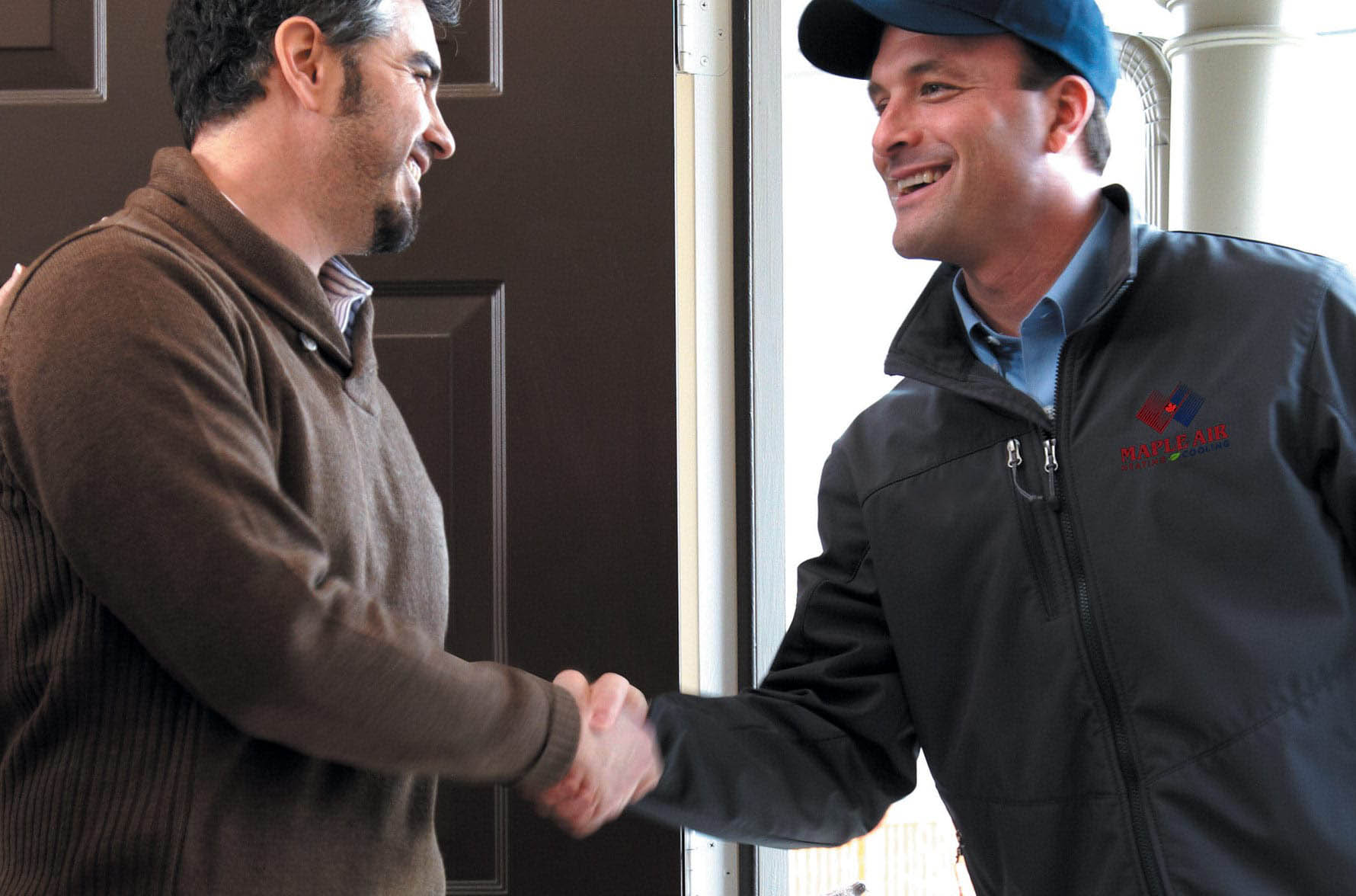 100% Satisfaction Guaranteed
Certified, Knowledgeable & Licensed Technicians at your Service

Same Day Service & Installation Available*

Honest and Competitive pricing