How to Choose the Right Fireplace for Your Home
The process of picking the right fireplace for a home can be somewhat challenging because there are many options available, and specific designs produce heat by using a certain power source. If you want to simplify the shopping phase, you'll need to consider a few things while choosing an indoor or outdoor fireplace while understanding the advantages and benefits.
Fireplace Options
1.
Electric:
Electric fireplaces are a great decorative option. They are simple to install as they just need to be hung up and plugged in. If you want a fireplace just for decorative reasons, electric fireplaces have the option of no heat coming from the unit. If you choose to use an electric fireplace for heat they are extremely safe as the glass will not burn to touch, perfect for households with little ones.
2.
Direct Vent:
Direct vent fireplaces are a healthy option for the home as it will leave the home with higher air quality. This is due to the fact that all of the exhaust gasses are vented outside. Direct vent fireplaces are also very efficient, perfect for the environmentally conscious consumer.
3.
Gas Stove:
Gas stove fireplaces have a traditional feel to them. They are free standing so you won't have to worry about hanging them up. Also they can be used with natural gas or propane.
4.
Gas Inserts:
Gas fireplace inserts are installed into already existing masonry fireplaces- these fireplaces built into the home with a brick or stone foundation. Gas inserts are great because they lower the cost of your heating bill and give your home an updated look.
Fireplace Advantages
If you want to make a certain area in your home a focal point, you can wow everyone by installing a fireplace. Because a fireplace has a unique design, such as strategically layered bricks and a solid mantle, it stands out in a space. During the winter, you can put pictures and trophies on the mantle and surround the entire unit with furniture. After you light the fireplace, everyone can sit next to it and enjoy the atmosphere as the flames illuminate the space.
Majestic fireplaces, Napoleon fireplaces, and Regency fireplaces are popular options that you may want to consider. All Majestic units are designed with top-of-the-line components to ensure durability and reliability. Napoleon fireplaces are made with features that provide performance and comfort benefits. Regency offers a versatile product line of fireplaces with unique designs that will fit any style of home.
Key Benefits

When a fireplace is used as a main heating source, overall energy costs drop. The total costs will vary depending on the type of unit that is used to heat a space. If you heat a space with an electric unit, you won't have to run your HVAC unit regularly, which is beneficial since a typical HVAC system can waste energy by heating empty spaces. Although electric fireplaces generate isolated heat, a gas fireplace provides the biggest energy savings because it heats an area without using energy from a power grid.The cold Canadian winter is approaching quickly, visit
Maple Air
today to pick out a
fireplace
for your home. Although a fireplace is perfect during the cold weather, it can be used year round and will improve the value and look of your home. Our experts can help you find the perfect fireplace for your home,
contact us
today.
Are you a loyalty member? Just for reading our blog post we'd like to give you 1000 bonus points, add them to your account with the code:
HMFR1000
. Not a member? Not to worry,
sign up
and start earning points today. New members receive a free $50 welcome gift!
Back to all blogs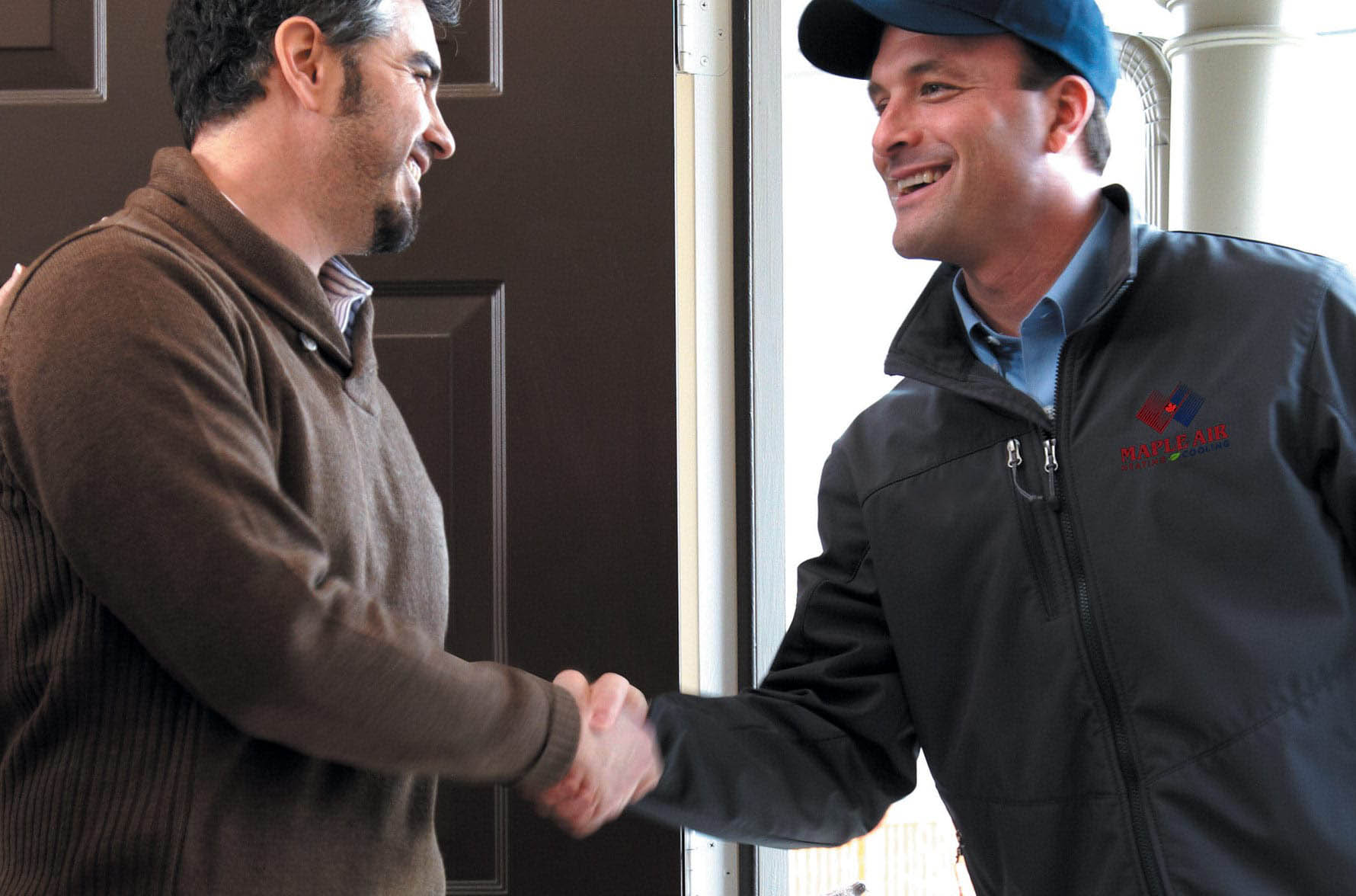 100% Satisfaction Guaranteed
Certified, Knowledgeable & Licensed Technicians at your Service

Same Day Service & Installation Available*

Honest and Competitive pricing