How to Choose the Right Air Conditioner for Your Home
As a homeowner, you need to make big decisions and big purchases, one of them being an air conditioner. With the overwhelming variety of air conditioners available on the market, it can be tough trying to figure out what air conditioner is best for your home. Maple Air Heating and Cooling, located in Vaughan, makes it simple to choose an air conditioner that is best suited for your home. Keep on reading to learn how to choose the right air conditioner for your home.
Budget
Budget is always a good place to start when trying to narrow down your options. At Maple Air Heating and Cooling in Vaughan, we offer Carrier Air Conditioners which offer different lines of products based on budget. Their Comfort Series is suitable for economical homeowners. Their Infinity Series offers the most top of the line products. Finally, their Performance Series is the perfect in between.
Size of your Home
A 1500 square foot home and a 4000 square foot home will require two different types of air conditioner units. If you were to buy an air conditioner that is meant for a 4000 square foot home and put it in your 1500 square foot home, you would put the unit at risk of short cycling. Therefore, it is extremely important to be choosing unit that is meant for the size of your home.
SEER Rating
Seasonal Energy Efficiency Rating, also known at SEER, is the ratio of the cooling output of an air conditioner unit during a typical cooling season, divided by the energy it consumed. You want to look out for a higher rating because this means that the air conditioner will be more efficient and costing you less to run.
Features
All air conditioners do the same thing- cool your home. However, certain air conditioner units have certain features that you may be looking for. Some features include:
- Energy saving features
- Smart technology
- Noise level
Our experts at
Maple Air Heating and Cooling
located in the Greater Toronto Area are happy to answer any questions you have and help you choose the right air conditioner for your home.
Contact us
today to speak with a specialist, and check out our
air conditioner page
to see the variety of air conditioners we offer.
Are you a loyalty member? Just for reading our blog post we'd like to give you 1000 bonus points, add them to your account with the code:
CHOOSE1000
. Not a member? Not to worry,
sign up
and start earning points today. New members receive a free $50 welcome gift!
Back to all blogs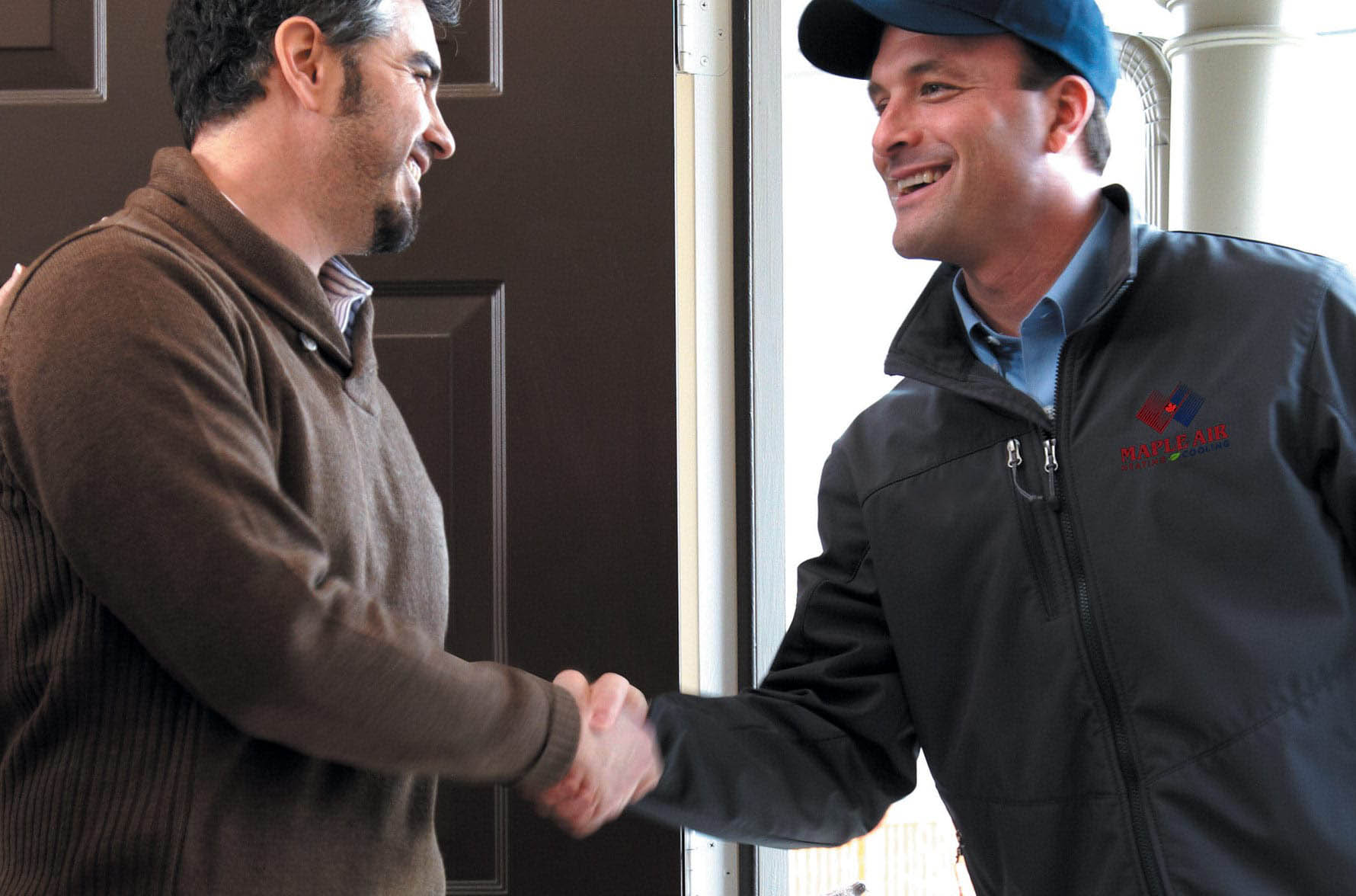 100% Satisfaction Guaranteed
Certified, Knowledgeable & Licensed Technicians at your Service

Same Day Service & Installation Available*

Honest and Competitive pricing