HVAC Maintenance Tips for Pet Owners
Having pets can make your life more fulfilling and joyful. However, they require a lot of responsibility. When it comes to your HVAC system, there are some extra steps you'll need to take to ensure it doesn't get damaged as a result of your pet.
How Pets Can Harm Your HVAC System
With pets come lots of lovable fur that can sometimes get trapped in your clothing, furniture, and yes, your HVAC system. When you have a pet, it's important to consider how you clean your HVAC system and the necessary frequency for doing so. There are a few different areas that you'll need to pay special attention to.
The Filter
Your HVAC system has a filter that works to trap unwanted allergens and debris from the air inside of your home. Unfortunately, pet hair can clog these filters and make it harder for your HVAC system to push air through the filter. It's recommended that you replace the filter once every month to two months. If you're not sure how to do this, you can book a maintenance appointment with a certified technician from
Maple Air Heating and Cooling
, serving the Greater Toronto Area.
The Ducts
Your HVAC system will have registers throughout the rooms in your home. If you've ever popped these off of the wall, they'll reveal hairballs inside of your ductwork. It's best to take these registers off once a month and vacuum up any loose fur and debris. You should have a professional cleaning done by
Maple Air Heating and Cooling,
located in Vaughan, once a year as this provides a more in-depth cleaning throughout all the ductwork in your home.
Why This Maintenance Is So Important
Maintaining your HVAC system with the tips above will help to ensure the best indoor air quality for your home. Many people these days have developed allergies to things like pet dander. If you don't practice these maintenance tips, the dander can continue to recirculate throughout your HVAC system and your home. This can cause some nasty allergies that can make being at home unbearable. In addition, cleaning your system often will ensure that it doesn't utilize more energy than necessary to keep your home at a comfortable temperature throughout the year.
Maple Air Heating and Cooling
, serving the Greater Toronto Area, is here to provide necessary HVAC services such as maintenance and repairs;
contact us
today to schedule an appointment.
Back to all blogs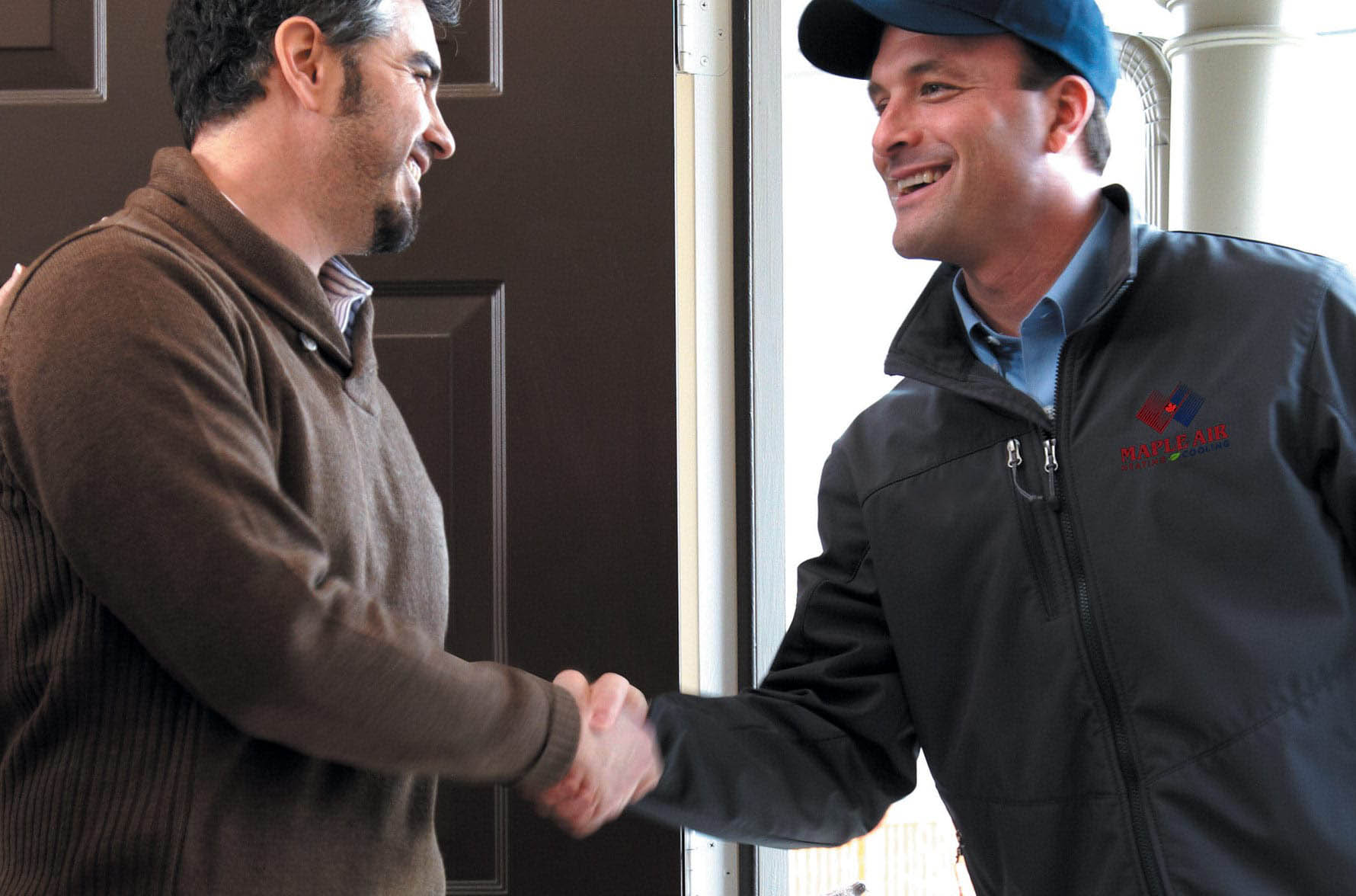 100% Satisfaction Guaranteed
Certified, Knowledgeable & Licensed Technicians at your Service

Same Day Service & Installation Available*

Honest and Competitive pricing