During the winter months, the air in your home may feel especially dry. Although humidifiers are a great solution for the winter time, humidifiers provide benefits year round. A humidifier not only makes a difference in quality of air, it also affects your personal health and quality of your home.
Types of Humidifiers
Portable humidifiers often sold in big box stores, such as Walmart and Home Depot, are an easy inexpensive solution. However, these humidifiers are not suitable for an entire home- rather just for a single room. In addition, they require frequent maintenance and due to their small motors they are only made to be used for short period of time. Overall, portable humidifiers have a very limited lifespan and are not a great permanent option. A humidifier that is suitable to work for your entire home is a whole-house bypass humidifier, this type of humidifier is integrated with your home's HVAC system.
Save Money and Energy
Humidifiers are beneficial because they allow you to turn down your thermostat a degree or two. This occurs because water vapour holds more heat rather than dry air. With a humidifier you can you can save up to 4% on your heating bill for every degree your thermostat is lowered.
Better Your Health
With your home's humidity level being steady between 35% to 45%, you are able to prevent respiratory problems, reduce the chance of infection, and reduce dry lungs. If you have asthma or allergies it is crucial that the humidity levels in your home are controlled and monitored at the right moisture levels.
Better Your Home
With proper humidity in your home you reduce the risk of your structural beams shrinking, hardwood floors being ruined, and damage of electronic devices. By having a humidifier that controls the level of humidity, your home and belongings can maintain better quality for a longer period of time.
Maple Air
offers a variety of
humidifiers
from industry leaders such as Carrier, Gerneralaire, and Aprilaire, giving you the option to choose the right humidifier for your home.
Contact us
today to speak to a specialist about choosing the right humidifier that suits your needs and wants.
Are you a loyalty member? Just for reading our blog post we'd like to give you 1000 bonus points, add them to your account with the code:
HUM1000
. Not a member? Not to worry,
sign up
and start earning points today. New members receive a free $50 welcome gift!
Back to all blogs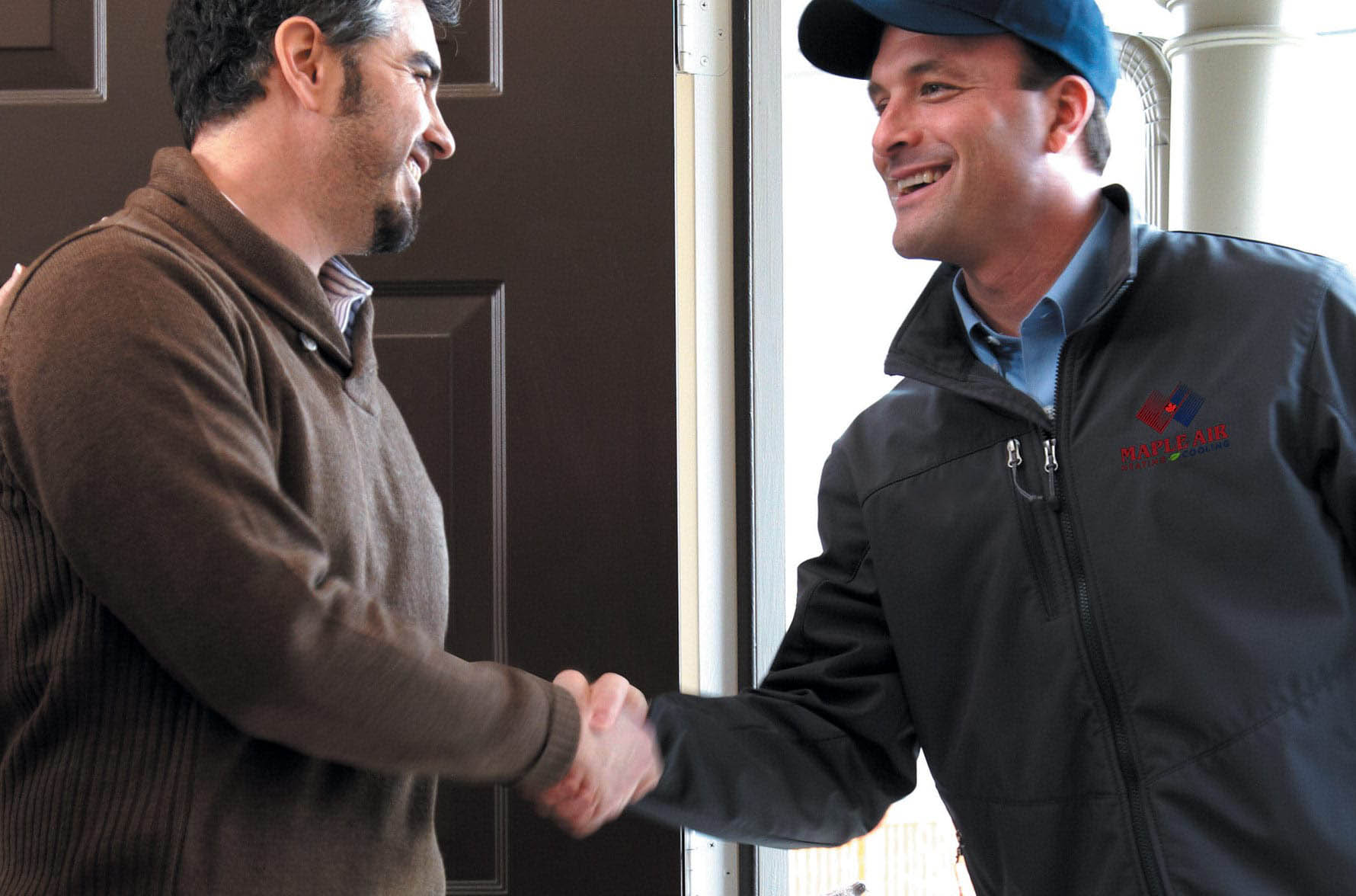 100% Satisfaction Guaranteed
Certified, Knowledgeable & Licensed Technicians at your Service

Same Day Service & Installation Available*

Honest and Competitive pricing