3 Reasons Why Your Air Conditioner is Short Cycling
3 Reasons Why Your Air Conditioner is Short Cycling
An air conditioner plays a vital role in keeping your home cool. However, sometimes an air conditioner may turn off too quickly before it lowers the temperature in your home. This process is known as short-cycling, which makes it almost impossible for you to keep your home comfortable. Short cycling also creates a lot more stress on your air conditioner and can lead to a higher energy bill. Here are a few of the most common reasons for short-cycling and the best way to avoid this problem.
#1 Clogged Air Filter
A dirty air filter makes it much more difficult for the air to flow through your system. Over time, this can force your air conditioner to shut down prematurely due to overheating. A clogged air filter also decreases the quality of air in your home and makes your system work much harder. It is always a good idea to check your air filter every few months and replace it before it gets too dirty.
#2 Oversized Unit
An oversized unit causes your system to shut down too quickly. Constant short-cycling is not good for your unit, as it will cause it to wear out too soon. These short cycles will also create a significant spike in your energy bill each month. Finding a unit that works best for the size of your home will keep your home feeling cool and will save you money over the long-term.
#3 Electrical Problems
Your air conditioner may not be working due to electrical problems. Issues with your control board or electrical connections can make it difficult for your air conditioner to work at an optimal level. Scheduling routine maintenance services with
Maple Air Heating and Cooling
, serving the Greater Toronto Area, is a great way to stay proactive and avoid these problems from becoming worse.
Your air conditioner may short cycle due to a variety of reasons. Scheduling an appointment with a certified technician from
Maple Air Heating and Cooling
, serving the Greater Toronto Area, is a great way to take care of these problems.
Contact us
today to schedule an appointment or to learn more about our HVAC services.
Back to all blogs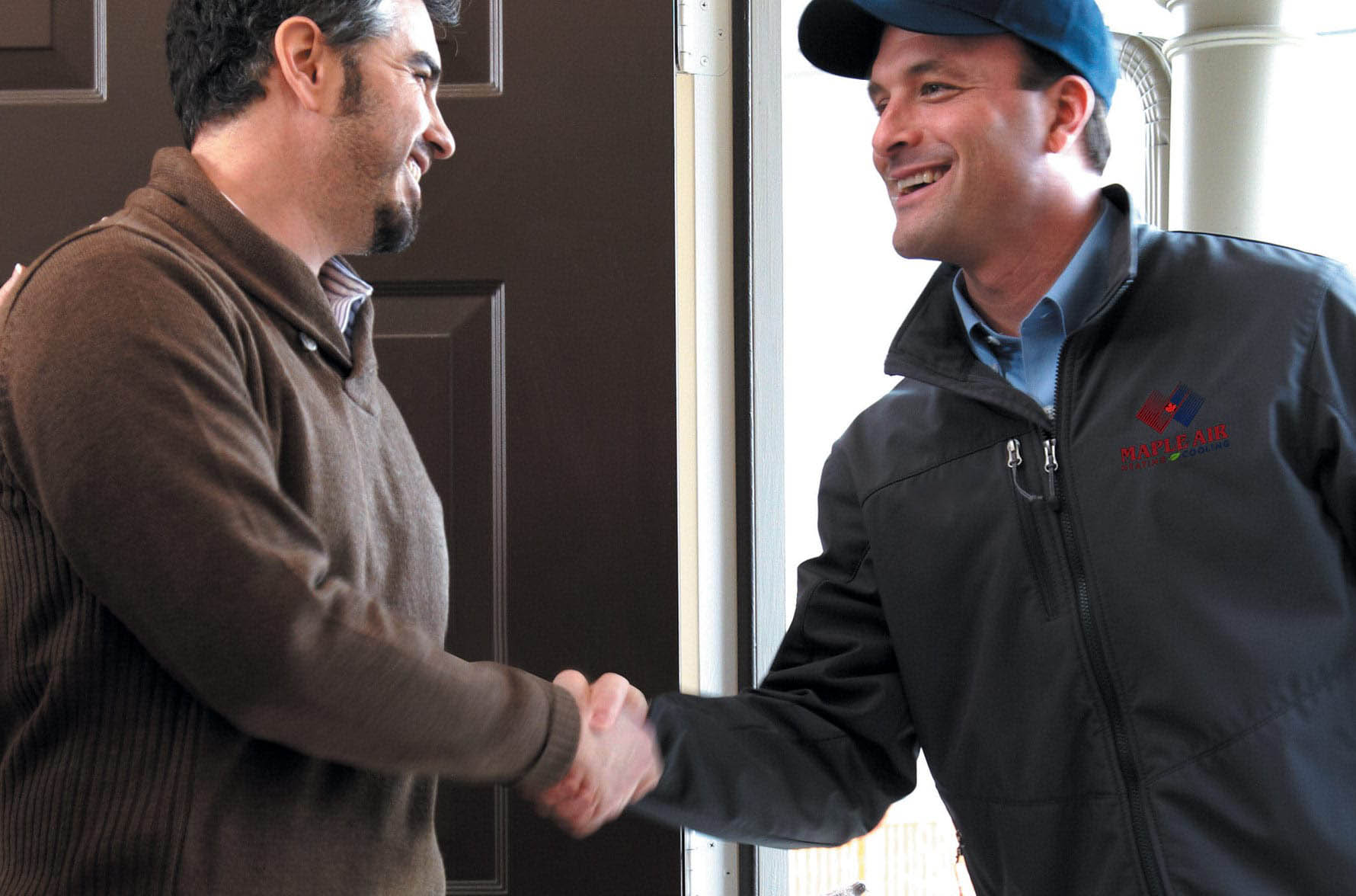 100% Satisfaction Guaranteed
Certified, Knowledgeable & Licensed Technicians at your Service

Same Day Service & Installation Available*

Honest and Competitive pricing