New Year Resolutions for Your Home in 2022
New Year Resolutions for Your Home in 2022
Happy new year! As we enter 2022, you may start setting goals and intentions for the rest of the year. Often times people will set personal goals, career goals, health goals, but what about goals for your home? You spend a lot of time in your home, especially since the start of the pandemic, many individuals spend most of their time in their home. It's time to start looking at ways to improve your home- here's a few tips.
Health of Your Home
This year, make it a goal to stay on top of your home's HVAC system in the Greater Toronto Area. Some important things to keep in mind for 2022 to improve the health of your home include:
- Changing your air filter every 30-90 days
- Annual maintenance for your
cooling system
- Annual maintenance for your
heating system
- Cleaning your
air ducts
- Installing systems that improve
indoor air quality
Functionality of Your Home
Every year technology emerges further. Smart devices are increasing in popularity in the Greater Toronto Area due to the number of benefits they provide. This year, prioritize the functionality of your home. One way you can improve your home's functionality is by implementing a
smart thermostat
. Smart thermostats offer users peace of mind by having all controls available from any personal smart device, such as a smart phone, tablet, etc. Furthermore, a smart thermostat will follow your set settings assuring optimal comfort and efficiency.
Aesthetic of Your Home
Give your home the glow up it deserves for the new year. A fireplace is a perfect option for improving the aesthetic of your home. It's the centrepiece of a room that brings in a cozy ambience. In addition to the improved appeal it provides your space, a
fireplace
in the Greater Toronto Area increases your home's value. Another plus is the additional source of heat it provides for the winter months.
Making sure you keep up with your resolutions is just as important as making them. To assist you with all of your HVAC related New Year resolutions, schedule an appointment with
Maple Air
for any of you heating and cooling needs in the Greater Toronto Area.
Give us a call
today!
Back to all blogs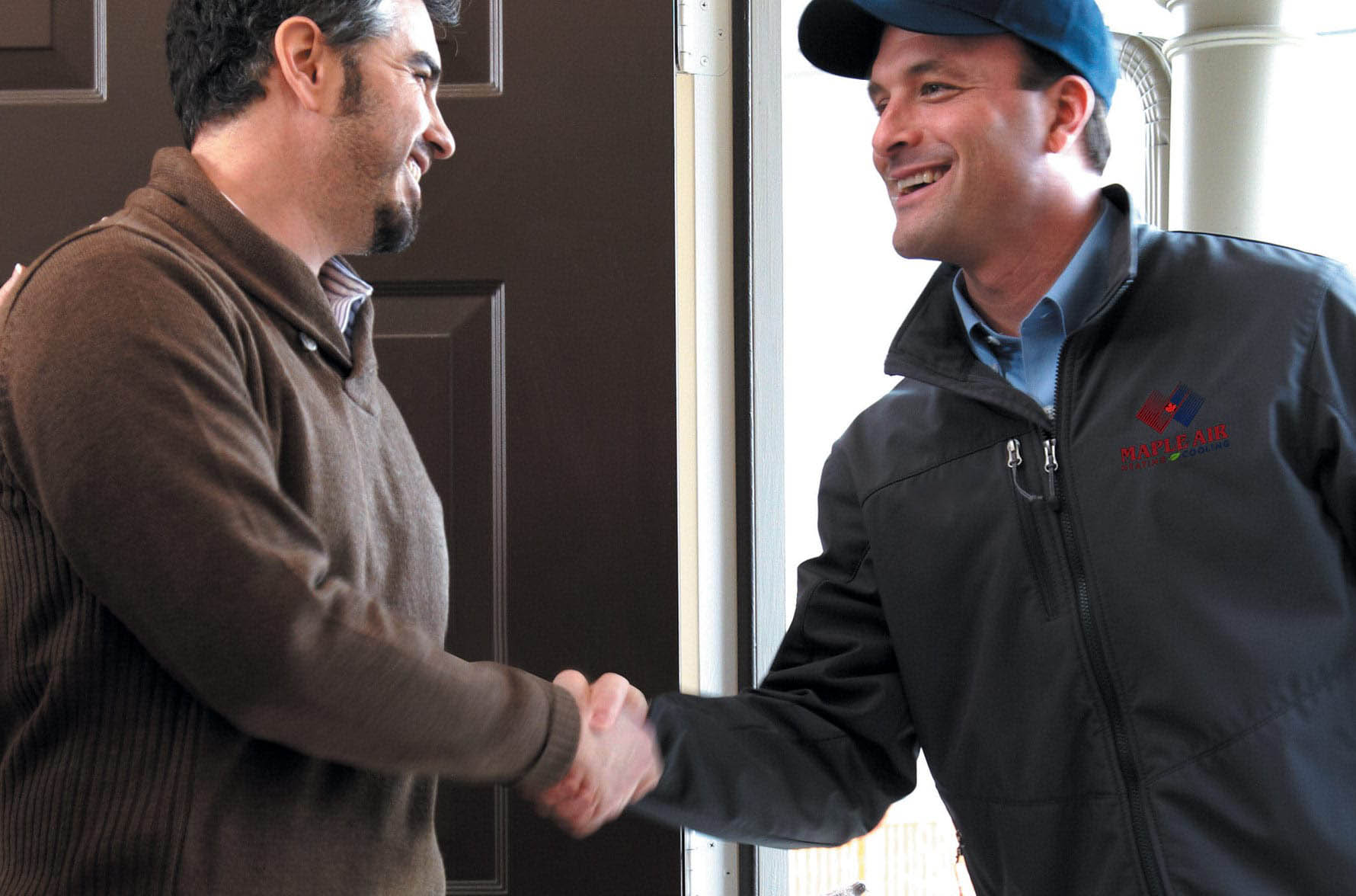 100% Satisfaction Guaranteed
Certified, Knowledgeable & Licensed Technicians at your Service

Same Day Service & Installation Available*

Honest and Competitive pricing